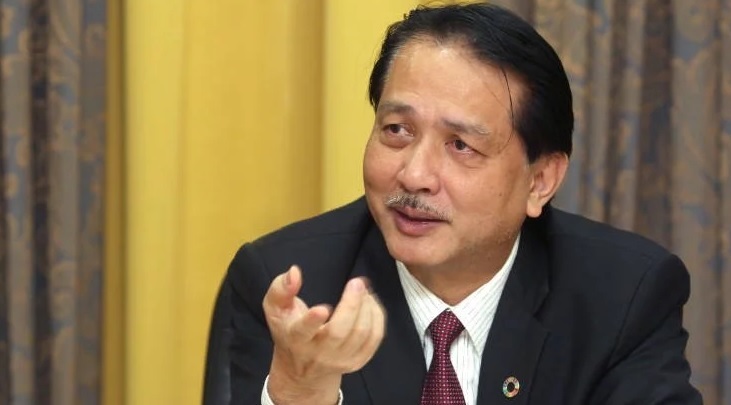 KUALA LUMPUR (March 29): One or two areas in Selangor may undergo more stringent Movement Control Order as done in Simpang Renggam, Johor, to control the COVID-19 virus spread, said Health Director-General Datuk Dr Noor Hisham Abdullah.
"The highest number of cases happened in Selangor. We also look at which zones have the highest [number of cases].
"We have identified one or two zones in Selangor which we may take action as what we have conducted in Simpang Renggam," said Dr Noor Hisham at a press conference on updating the latest numbers today.
He, however, did not identify the areas to reporters.
Earlier today, Ministry of Finance Datuk Seri Ismail Sabri Yaakob during a national address said the government will announce a new standard operating procedure for the MCO tomorrow (March 30) to ensure better compliance by the public.
Selangor has recorded 33 new cases today, bringing cumulative total in the state to 612 cases or 24.78% out of 2,470 cases nationwide. This was followed by Kuala Lumpur (372) and Johor (309).
According to the latest figures, Kluang, Johor saw an increase of 97 new cases, 81 of which involved the Bandar Baru Ibrahim Majid cluster within Simpang Renggam.
Of the 81 cases, 77 involved the second and third generation of infections, said Dr Noor Hisham.
Including Bandar Baru Ibrahim Majid, two villages in Simpang Renggam were instructed to go enhanced MCO since March 27 midnight due to the high number of cases there.
The Simpang Renggam cluster originated from the tabligh group who attended a religious gathering in Sri Petaling here from Feb 28 to March 1.
"Within a period of 1 month, have already resulted in the fifth generation of patients originating from the Sri Petaling tabligh group," said Dr Noor Hisham.
He added that 5,123 individuals among the tabligh group have undergone screening but have yet to undergo sampling process.
The latest tally of 2,470 cases includes 150 new cases recorded up until 12pm today.
Meanwhile the nation also saw a jump of seven new deaths from Covid-19, bringing the total to 34 fatalities. Today's figure represents the highest single-day increase in the death toll thus far.
On a positive note, 68 more patients have recovered. In total, the number of recovered patients stood at 388. The number of recoveries is also the highest recorded in a single day.
Meanwhile, 73 patients are being treated in the intensive care unit (ICU), 52 of which require breathing ventilators.
On a related update, Dr Noor Hisham said that the government has 35 labs — including 7 private sector labs — available to conduct Covid-19 tests.
This is also inclusive of 10 diagnostic labs prepared by two other ministries to assist the Ministry of Health in the battle against the coronavirus.
Meanwhile, Dr Noor Hisham that 150 volunteers have been positioned in stages to asist medical officials in the fight. Another 1,008 volunteers from the medical field will come in soon, he added.
Stay calm. Stay at home. Keep updated on the latest news at www.EdgeProp.my #stayathome #flattenthecurve