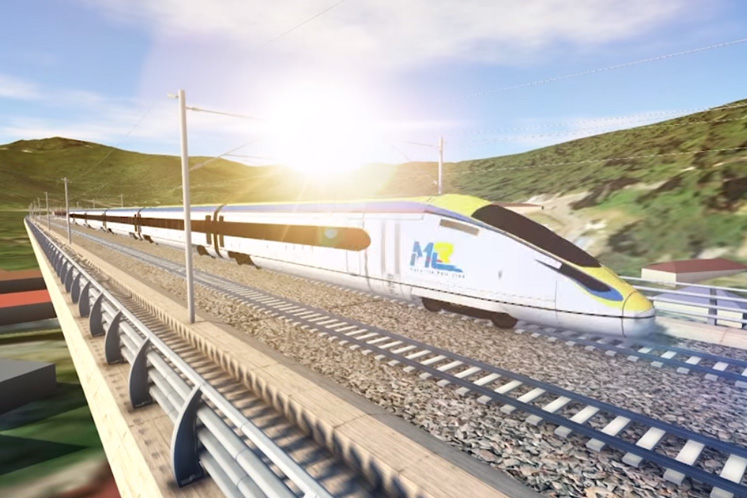 KUALA LUMPUR (March 31): The Malaysian Anti-Corruption Commission (MACC) yesterday received a report over possible abuse of power in relation to the resumption of the East Coast Railway Line (ECRL) project.
Its chief commissioner Datuk Seri Azam Baki confirmed that there is such a report lodged but he declined to reveal whether it involved any politicians, former ministers or any individuals.
"The MACC is scrutinising the report lodged before conducting further investigations. I confirm that the MACC received a complaint over the ECRL project for it to be investigated. However, the MACC is looking at the complaint.
"The MACC cannot reveal to any parties regarding the case as investigations have yet to commence," he was quoted to have told Bernama yesterday.
According to a source as revealed to Bernama, the complainant wants the MACC to investigate the rise in costs of the ECRL project from RM30 billion to RM44 billion.
Referring to an article that appeared in Suara TV, the ECRL project was initially shelved in January 2019 but three months later in April, former chairman of the Council of Eminent Persons Tun Daim Zainuddin managed to convince the government to resume the project with the China Communication Construction Company Ltd (CCCC), at a cost of RM44 billion through a new ECRL package plan.
However, a source revealed the ECRL plan only costs RM30 billion after a reduction or cancellation of five stations from Gombak to Klang.
"This means the ECRL plan is RM14 billion more expensive despite the reduction of the stations," the source was quoted as saying.
The source, which was quoted by Bernama, questioned Daim's role in the government resulting in him being able to convince the Pakatan Harapan government to revive the ECRL plan with the new alignment.
Stay calm. Stay at home. Keep updated on the latest news at www.EdgeProp.my. #stayathome #flattenthecurve
Click here to see commercial properties for sale in Kuala Lumpur.