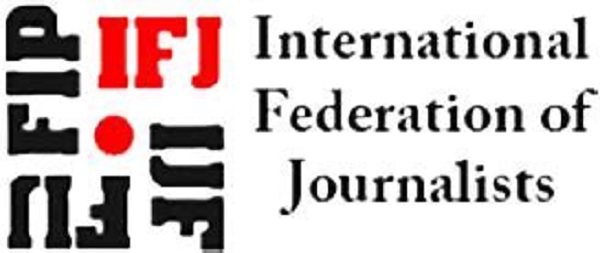 KUALA LUMPUR (April 16): The International Federation of Journalists has urged the government to review its directive for authorities to take stern action against the online media for publishing "inaccurate" or "misleading" news, Malaysiakini reported yesterday.
The report quoting the group's Asia-Pacific chapter said the directive is unclear and lacks transparency and could further endanger society in the midst of a pandemic.
"The government's 'stern action' will hinder the media's oversight of the government and decrease transparency, ultimately endangering society amid the global pandemic.
"The IFJ urges the government to review the directive to emphasise the importance of press freedom, accurate reporting and the public's right to know," it said in a statement yesterday.
According to Malaysiakini, the group is responding Defence Minister Ismail Sabri Yaakob's announcement on Saturday that the National Security Council has instructed the police and the Communications and Multimedia Commission (MCMC) to take "stern action" against online media that misreport news.
"We have been reading a lot of news coming from online media portals that publish incorrect and untrue news. Especially when it comes to official statements from the government.
"The government takes serious note of these actions because untrue, inaccurate and misleading news can confuse the public and cause the rakyat to worry.
"We decided in our meeting this morning that MCMC and also the police will take stern action on news portals that broadcast and publish confusing, inaccurate news," Ismail said.
Malaysiakini said the announcement came just a day after the Information Department tweeted a public service announcement, which among others, defined "fake news" as news that "instills hatred towards the ruling government and leaders".
It said such news could sow distrust against the ruling government.
According to Malaysiakini, several other human rights groups have criticised the Information Department's announcement, saying that while misinformation is a legitimate concern in facing the Covid-19 pandemic, tackling it should not mean shielding the government and its leaders from criticism.
Stay calm. Stay at home. Keep updated on the latest news at www.EdgeProp.my. #stayathome #flattenthecurve
Click here to see residential properties for sale in Kuala Lumpur.