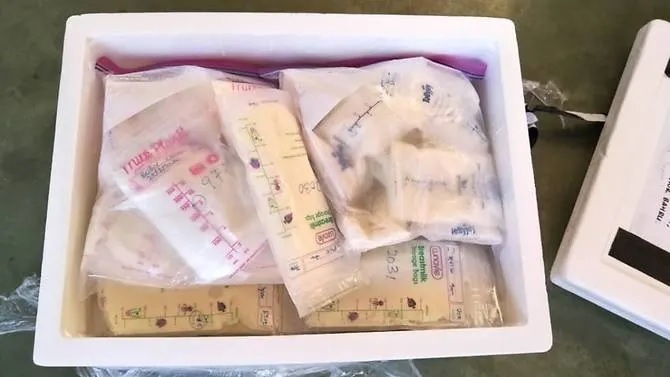 KUALA LUMPUR (April 21): A group of Malaysian mothers based in Singapore have pooled their resources to send breast milk to their babies at home, reported Channel News Asia (CNA).
This was because owing to Malaysia's Movement Control Order and the island republic's Circuit Breaker efforts to curb the spread of COVID-19, the Malaysian mums could not go home to take care of their kids, or provide them with breast milk.
"With the lockdown, there was no way for me to send my breast milk back. And my mother-in-law told me that my baby spits up more when he is fed formula, compared to breast milk. I was really worried. I was on the verge of tears," beautician Christina Lye, 28 told CNA.
She later found out that up to 350 Malaysian mothers working in Singapore were also facing the same problem she is having via a Facebook group.
"I was so down and I cried every day because I missed my son," preschool teacher and Malaysian mother Mrs Tee,29 said.
She also attempted to send breast milk for her child in Malaysia, contacting logistics and carpooling Facebook groups and calling "some 15 freight forwarders in frantic search of a way to send her breast milk back to her six-month-old baby in Selangor", reported CNA.
Her efforts did not meet with success and she decided to set up a Facebook group for all the mothers she encountered while trying to ship milk home "to pool their ideas and possible resources together".
They managed to get a Malaysia-based forwarder to help them, first with 20 boxes of frozen breast milk from Singapore to Johor on March 29, and then another 20 boxes to states farther away two days later, with the maximum weight for each box at 20kg.
Later, Johor's Stulang assemblyman Andrew Chen Kah Eng also chipped in to help.
"It was a daunting task to arrange everything," Chen told CNA, who also added that that he "pulled some strings and mobilised volunteers and people in the logistic industry to make this possible".
On April 8, the Singapore-based broadcaster reported that 30 boxes of breast milk of about 600kg arrived at Chen's office and were delivered to babies in JB.
As for the second shipment, Chen arranged for a cold room in Singapore to store frozen breast milk "in batches, adhering to safe distancing measures".
The 118 boxes (about 2,300kg) of breast milk were sent back to a cold room in JB with a refrigerator truck. They were then sent babies in states such as Perak, Penang and Kedah.
Stay calm. Stay at home. Keep updated on the latest news at www.EdgeProp.my #stayathome #flattenthecurve