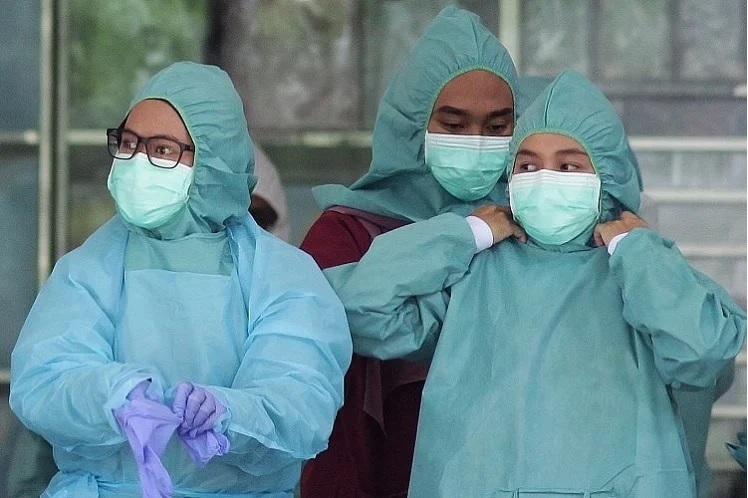 KUALA LUMPUR (April 27): The number of active cases in Kuala Lumpur rose to 443 cases as of noon yesterday, from 427 on Saturday, according to the Ministry of Health (MoH).
The 16 new cases in the capital were part of the total 38 reported yesterday.
Based on the statistics released by the MoH, most of the active cases were in the Lembah Pantai health district, where there were 280 active cases and 742 cumulative infections.
As of noon yesterday, Menara City One had recorded one new case, bringing the total positive cases to 52, while Malayan Mansion had five new cases (12 positive cases in total).
Meanwhile, Selangor Mansion recorded 166 positive cases and Masjid India recorded three cases.
Meanwhile, nine new cases were detected in the northern part of the city centre area and the wholesale market area near Selayang, bringing the total to 55 cases.
There were 15 positive cases reported in Kuala Lumpur, where an enhanced movement control order (EMCO) has been implemented.
The cumulative number of confirmed cases in the capital city climbed to 1,170, the second highest among the states and federal territories after Selangor, where there were 1,394 cases.
The number of infections in Kuala Lumpur had gone up by 466 cases so far this month, from 704 as at end-March.
For the other three health districts in Kuala Lumpur, Kepong's active cases were at 76 versus 181 cumulative confirmed infections, followed by Titiwangsa's 54 active cases versus 149 confirmed infections, while Cheras had 33 active cases versus 98 confirmed infections.
Nationwide, the ministry said today, there were 5,780 Covid-19 positive cases across Malaysia as at noon yesterday.
The number of confirmed cases across the country had gone up by 708 cases since the start of the third phase of the MCO on April 15 (5,072 cases).
However, the number of active cases declined for two consecutive weeks to 1,820 — the lowest level since March 27.
The number of active cases is derived from subtracting the numbers of deaths and recovered cases from the cumulative figure of infected individuals.
The Hilir Perak district in Perak, a red zone with 65 cumulative cases, had no active Covid-19 cases as at noon yesterday.
In terms of active cases, there were 13 health districts in red zones (more than 41 cases), 67 in yellow zones (one to 40 cases), and 68 in green zones (no active cases recorded).
Stay calm. Stay at home. Keep updated on the latest news at www.EdgeProp.my #stayathome #flattenthecurve