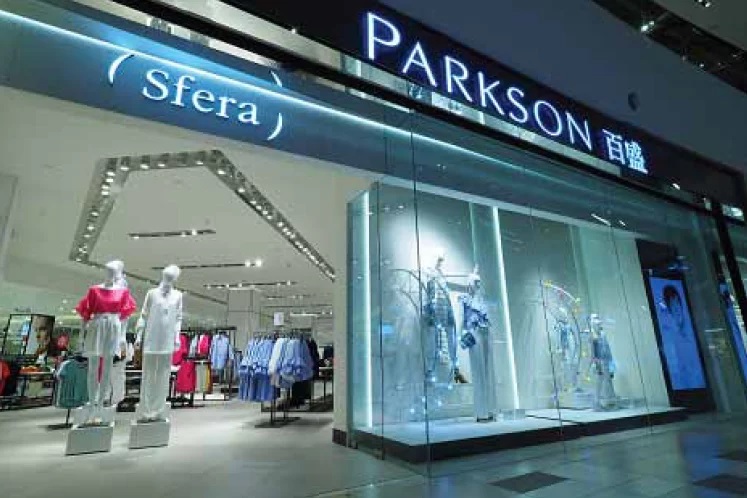 KUALA LUMPUR (April 28): Parkson Holdings Bhd's Cambodian unit has been ordered to pay US$144.5 million (about RM629.75 million) in damages to its lessor, Hassan (Cambodia) Development Co Ltd (HCDC), as well as forfeit its security deposit and advance payments, following a lawsuit that HCDC initiated against the unit.
The unit is Parkson (Cambodia) Co Ltd (PCCO), which is wholly-owned by Parkson's 67.96%-owned subsidiary, Parkson Retail Asia Ltd (PRA). The multi-million damage PCCO has to pay is "the rental fee for the whole period of the lease under the lease agreement" between PCCO and HCDC, according to Parkson in a stock exchange filing yesterday.
This is on top of the security deposits and advance of US$4.49 million that it has to forfeit. The verdict was delivered by Phnom Penh Municipal Court of First Instance on April 22, 2020, Parkson said.
Prior to the judgment, PCCO had filed a motion to the Cambodian Appellate Court to transfer the jurisdiction of the case to the Singapore International Arbitration Centre. "The appeal motion is currently pending in the Cambodian Appellate Court. PCCO is currently seeking advice from its Cambodian lawyers whether to petition to set aside the judgement, to appeal to the Cambodian Appellate Court, or if other forms of recourse are available," Parkson said.
The legal spat between HCDC and PCCO started in mid-November 2018 when PCCO issued a notice of arbitration to HCDC after the parties fell into dispute over alleged delays by HCDC in handing over new store premises to PCCO. According to PCCO, HCDC was supposed to have completed and handed over the premises in a new building to be constructed by Dec 31, 2016, but failed to do so. Hence, PCCO terminated the lease agreement and initiated the arbitration.
Subsequently, on Dec 12, 2018, HCDC filed a petition against PCCO at the Phnom Penh Municipal Court of First Instance to seek damages amounting to US$12.44 million in aggregate. PCCO tried to challenge the jurisdiction of the Phnom Penh Court in hearing the case, but failed.

In its filing yesterday, Parkson said the judgement is only applicable against PCCO, and does not extend to PRA. PRA's maximum potential exposure from the judgment will therefore be limited to its capital contribution in PCCO, which it had fully provided for in its audited financial statements for the financial year ended June 30, 2017.
"As stated in PRA's announcement dated Nov 15, 2018, the PRA Group had in its audited financial statements for the financial years ended June 30, 2016, 2017 and 2018 recognised the impairment losses in connection with, inter alia, the full amounts of prepaid rental, rental deposit and property, plant and equipment in respect of the Cambodia Store. Accordingly, the judgement, even if not successfully reversed or appealed against by PCCO, is not expected to have a material impact on the earnings per share and the net tangible assets per share of the PRA Group for the financial year ending June 30, 2020," Parkson added.
Parkson further said the judgment does not have a material impact on its earnings for the financial year ending June 30, 2020 and its net assets, based on the audited consolidated statement of the company's financial position as at June 30, 2019.
Shares in Parkson closed 4.17% or half a sen lower at 11.5 sen yesterday, giving it a market capitalisation of RM125.8 million.
Stay calm. Stay at home. Keep updated on the latest news at www.EdgeProp.my. #stayathome #flattenthecurve
Click here to see residential properties for sale in Putrajaya.