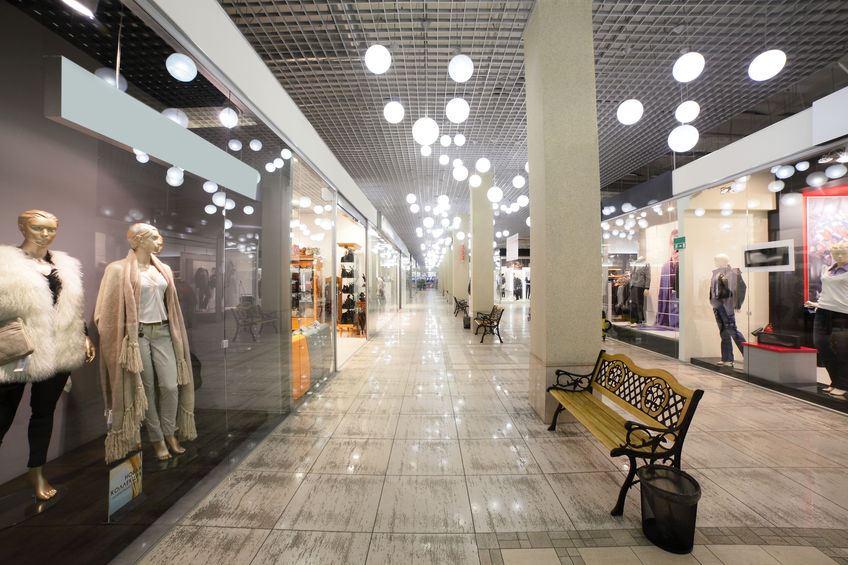 PETALING JAYA (May 1): The Malaysia Shopping Malls Association (PPK) is calling for the enactment of the Covid-19 Act purportedly to protect businesses and jobs to protect both landlord and tenant in genuine situations with no abuse for a "free-ride".
This call was made following a proposal by a coalition of trade bodies yesterday via a joint web conference for the government to implement a temporary "Covid-19 law" similar to the one enacted in Singapore to protect businesses from contractual commitments, especially after the Movement Control Order (MCO) period. The 12 coalition trade bodies include the SME Association of Malaysia, Malaysia Budget Hotel Association and Malaysia Retail Chain Association.
The coalition had appealed to the government to implement the Act as soon as possible to protect businesses from collapsing for at least a temporary period till end of this year, with necessary extension when the needs arise. It also expressed hope that when the Act is quickly passed, all the contractual obligations will continue unabated.
PPK in its statement released last night however, highlighted that the proposals made were one-sided and self-serving without consideration for the contractual rights and financial position and impact of the other contracting party.
"This is a very delicate proposal as it is a call for the government to introduce a law to intervene in, essentially, a private contract between two contracting parties. Any intervention must be based on equity and be 'win-win' to BOTH the contracting parties.
"We refer to the call for a Covid-19 Act purportedly to protect businesses and jobs. Whilst we agree that a fair and equitable shield be crafted, there must be adequate provisions that the protection is only applicable to genuine situations and there is no abuse for a 'free-ride' is possible. We are apprehensive that the proposed concept of the Covid-19 Act promulgated by this "coalition" will be a carte blanche to get out of their contractual obligations without condition nor reasonableness," it said.
Furthermore, it added that to protect any one contracting against the other should be only applicable if enforcing the contract will cause the weaker party into insolvency or bankruptcy. Otherwise, it said under the guise of the protection from the Covid-19 Act, it will encourage frustrating the contract willy-nilly at the detriment to the other party.
"The Covid-19 Act as promulgated will immediately inspire all tenants to withhold rents as they are protected from eviction, suppliers to delay supplies if they have a better-priced contract to fulfil etc. Tenants can enjoy a 'free-rent' period and walk-away thereafter," said PPK Malaysia.
"Similarly, suppliers delaying supplies can be extremely detrimental to the buyer's production and business. There are too many loopholes to exploit favouring one party against and detrimental to the other contracting party," it added.
PPK said that from past records, landlords had over past crises, always extended assistance to their tenants on a principle of "shared-burden" basis, including giving rent rebates, deferment of rents and additional promotional expenses. It highlighted that the assistance was structured and tailored for different tenants and categories of businesses in accordance to needs and circumstances.
"Such assistance should be developed on a case by case basis and mall by mall basis. A blanket 'one size fits all' approach is not practical nor will deliver maximum effect and benefits," it added.
Meanwhile, the government's initiative in providing tax relief for rental reductions on the condition of a 30% threshold reduction and only applicable to SME tenants have made the relief not readily available to most tenants.
"We appeal for these two conditions to be waived. We take this opportunity to clarify to the public that for every RM100 foregone rent, the tax relief is merely RM14 and is a disproportionate burden on the landlord. We hope the government takes extreme care in considering such a Covid-19 Protection Act and ensures that only genuine cases be availed of its protection and both the contracting parties must benefit from such protection," PPK concluded.
EdgeProp Malaysia will be hosting a virtual Fireside Chat titled "The Malaysian property market picked up in 2019! Could this be its last hurrah?" through Facebook Live on May 1 at 2pm.
Join us for more insights from Rehda president Datuk Soam Heng Choon, Rehda vice-president and Selangor branch chairman Zulkifly Garib and Rehda Johor branch chairman Datuk Steve Chong Yoon on the market outlook post-MCO!
Stay calm. Stay at home. Keep updated on the latest news at www.EdgeProp.my #stayathome #flattenthecurve