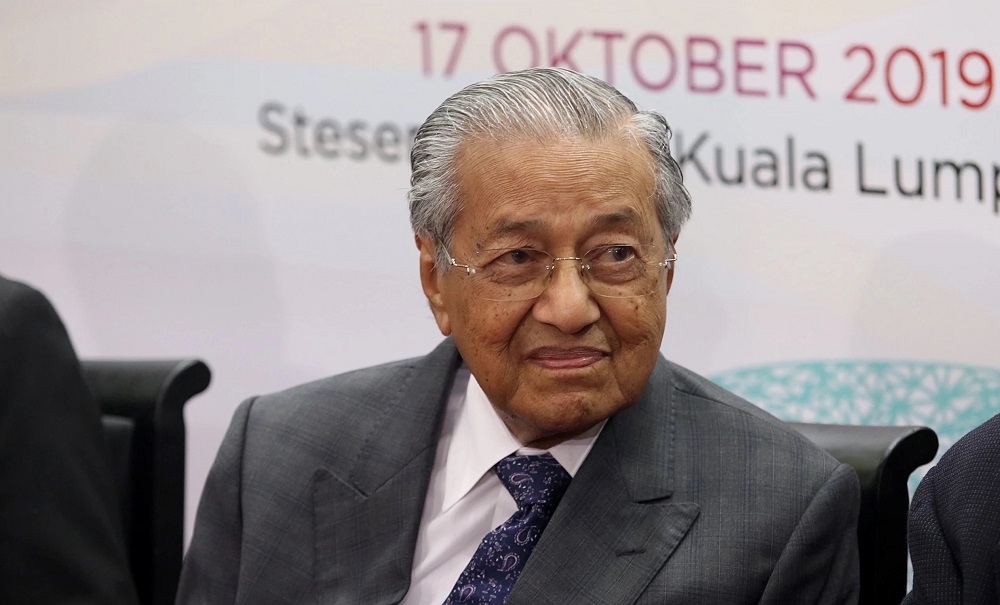 KUALA LUMPUR (May 20): Tun Dr Mahathir Mohamad (pictured) has disputed an announcement by The Registrar of Societies (ROS) yesterday that affirmed Tan Sri Muhyiddin Yassin is now Bersatu's acting chairman as Mahathir had tendered his resignation on Feb 24.
According to a letter sighted by The Edge, on Mahathir's behalf, lawyer Haniff Khatri Abdulla is also seeking to invalidate the position of current Bersatu Secretary-General Datuk Sri Hamzah Zainudin. He is also seeking an investigation into the wrongful dismissal of former Secretary-General Datuk Marzuki Yahya without consulting the chairman of the party, which he claims is still Mahathir.
Haniff stated in today's letter that although Mahathir had sent in his resignation as chairman of the party on Feb 24, 2020, it was not stated in the party's constitution that a resignation via a letter is acceptable, which still makes him the Bersatu chairman.
"There have been a string of incidents since Feb 24 until now which prove that (Mahathir's) resignation letter is void/rejected or not applicable, therefore my client is still the chairman of Bersatu," he stated in the letter.
Haniff also alluded to the fact that Mahathir had retained the chairperson position uncontested after nominations for the Bersatu elections closed on March 16.
He also cited a letter dated March 18 where the party's president Muhyiddin had referred to Mahathir as Bersatu chairman. This letter was to inform Mahathir that Marzuki was dismissed and Zainudin would take his place.
"The Bersatu president never once called himself the party's president cum acting chairman since the letter was released on March 18," he said.
Because of these facts, the lawyer said, the party never accepted Mahathir's resignation and ignored the fact that he did send his resignation letter.
Haniff said Mahathir is disputing the ROS letter on May 5 as "invalid and inaccurate".
Haniff has given the ROS registrar seven days to respond to his claims on behalf of Mahathir.
In the letter dated May 5, ROS confirmed that Mahathir tendered his resignation via the letter on Feb 24 that was sent to Muhyiddin and his resignation took immediate effect.
"In connection with the resignation of the chairman, the Bersatu president has the right to act in the chairman's post until elections are held in line with Clause 16.9 of the party constitution," said ROS in the letter.
Clause 16.9 states if the chairman resigns or is removed, the president has to act in that post until elections are held to elect the new chairman according to Clause 13.3 and the chairman has powers under Clause 16.2.
The ROS letter also pointed out it is valid for Muhyiddin to be the acting chairman and this will remain effective until a new chairman is elected.
The ROS Corporate Communications Unit, in a message to the media, confirmed the authenticity of the letter which was sent in reply to Bersatu.
Stay safe. Keep updated on the latest news at www.EdgeProp.my