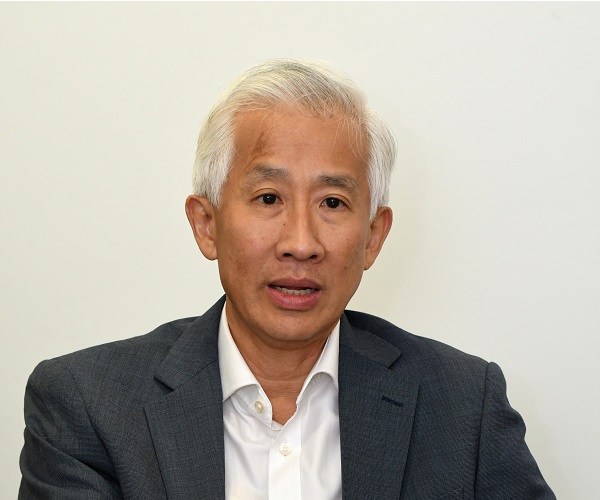 PETALING JAYA (May 22): The Movement Control Order (MCO) that was implemented from March 18 to May 3 meant non-essential businesses and services could not operate throughout the duration. Hence, buildings and shops were left unattended. What happens in a building that is left uninhabited and not operational for several months? More specifically, what happens to the indoor air quality of the building that the inhabitants will inadvertently encounter once they return?
Read also
Not OK to waive maintenance fees in light of Covid-19
Covid-19: Stricter SOPs needed for short term rentals
JMBs and MCs advised to comply with SOPs during pandemic
What is the ideal pandemic-proof home?

For a start, no commercial buildings are designed to be shut down for months at a time. No one would have contemplated that this would happen, said Architect Centre Sdn Bhd accredited architect and trainer Anthony Lee Tee.
He noted that many offices are equipped with central air-conditioning which are ideal places for pathogens to thrive when they are not in operation for long periods.
"The main concern is bacteria such as those that cause Legionnaires' disease and other pathogens inside the building as there is no fresh air. Thus, architects and contractors are often commissioned to flush air-con and piping systems. This process takes time and is akin to re-commissioning a building [to be fit for occupancy].
"This is why managing indoor air quality, water quality and other issues in a building that is shut down for a considerable time need to be taken into consideration," stressed Lee during EdgeProp.my's Facebook Live Fireside Chat on "Property management now and post pandemic: Woes | Legality | Reality" on May 21.
Chur Associates founder and managing partner Chris Tan and Henry Butcher Malaysia (Mont'Kiara) SdnBhd executive director Low Hon Keong also took part in the fireside chat with EdgeProp Malaysia managing director and editor-in-chief Au Foong Yee as the moderator. The Fireside Chat was supported by Matrix Concepts Holdings Bhd and Panasonic Malaysia Sdn Bhd.
For those who have control over their respective air-conditioning systems, his advice is to first and foremost, let the system run for a few days with all windows open. "Do not start work immediately. The air could be filled with formaldehyde and other volatile organic compounds (VOCs) that are harmful to health. It is also the right time to get professionals to have a look [at the systems]," he added.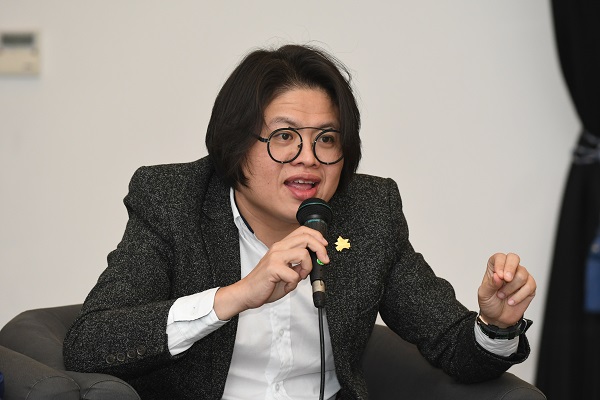 Chur Associate's Tan noted that it is not just offices that are affected. "Even in strata residential properties, common facilities such as gyms and meeting rooms are left unused for about two months. They could already be harbouring mould. Thus, problems with indoor air quality are quite real," he said.
In a worst-case scenario where the indoor air quality is very poor, Lee said it will cause great damage to the respiratory and immune system in the affected building or space.
"We have seen viral pictures of mouldy stuff in some malls following the reopening of businesses. But I am always more concerned about what you can't see and smell like formaldehyde, for instance. Sadly, when it comes to indoor air quality, it is not something visual so people tend to not bother. What you can't see, can't hurt you, [but] may hurt you," he said.
"As people get too used to it, over time, [the damage] gets to you," he cautioned.
Selamat Hari Raya Aidilfitri! Stay safe and get more property insights at EdgeProp.my
For the full report on the virtual Fireside Chat read the May 29, 2020 issue of Edgeprop.my ePub.
Interested to know more about what's happening in the property market? Click and watch our previous Fireside Chats:
- The F&B Revolution: When customers can't visit you, what do you do?
- The Malaysian property market picked up in 2019! Could this be its last hurrah?
- "Will Malls Be Empty In The New Normal?"
- "Will the Malaysian property sector survive this mother of all crises?"
- "Undervalued Properties: Opportunities or Risk?"
#myedgeprop #epfiresidechat