PETALING JAYA (May 22): Since the Covid-19 outbreak and the Movement Control Order, many of us could be thinking of creating a pandemic-proof home. How does one do that? The answer that came out of EdgeProp.my's Facebook live Fireside Chat titled "Property management now and post pandemic: Woes, Legality, Reality" that took place last night was that it may come in the form of human, not physical structures.
Read also
Not OK to waive maintenance fees in light of Covid-19
Covid-19: Stricter SOPs needed for short term rentals
JMBs and MCs advised to comply with SOPs during pandemic
Be cautious of bad indoor air quality post-MCO, says expert
"We cannot fight something we cannot see and touch. How can physical structures withstand something we cannot see or touch?," said Chur Associates founder and managing partner Chris Tan. Hence, a real pandemic-proof home is perhaps to live within a well-managed and harmonious community, he added.
"We are likely to have to live with Covid-19 for some time so a strong community with proper property management is probably the best," he concluded.
Also joining the discussion was Architect Centre Sdn Bhd accredited architect and trainer Anthony Lee Tee and Henry Butcher Malaysia (Mont'Kiara) Sdn Bhd executive director Low Hon Keong. The online event was moderated by EdgeProp Malaysia managing director and editor-in-chief Au Foong Yee. The fireside chat was supported by Matrix Concepts Holdings Bhd and Panasonic Malaysia.
Lee concurred, as he believes that after the experience of the MCO, being in a good community surrounded by people you can live with would be best.
Low, who oversees the management of more than 80 properties, also agreed that a closely-knit community with good communication would make it easier to live together. Good communication is also required to gain people's cooperation.
"Cooperation is of utmost importance to ensure safety. We need everyone to work together, be it property managers, JMBs, MCs, residents and visitors so on," he said.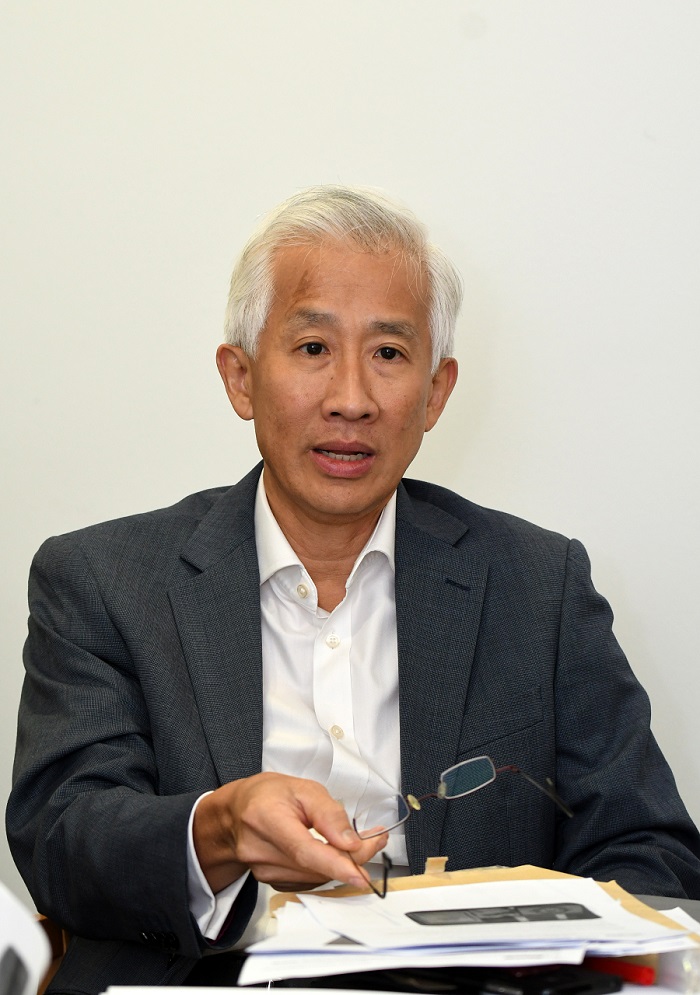 He noted that the pandemic has actually brought some communities closer together. "We have seen the true spirit of strata living emerging. Some neighbours who previously do not know each other have started to connect," he happily shared.
The top priority for property management in the new normal, he said is to ensure the safety and security of the residents. "The SOPs from the authorities are frequently updated, but the SOPs could not cover every situation, hence it requires many decisions on site," he said.
He added that the property managers' role, especially in times like this is not limited to managing physical structures but also about "human management" to improve compliance and raise awareness.
Selamat Hari Raya Aidilfitri! Stay safe and get more property insights at EdgeProp.my
For the full report on the virtual Fireside Chat read the May 29, 2020 issue of Edgeprop.my ePub.
Interested to know more about what's happening in the property market? Click and watch our previous Fireside Chats:
- The F&B Revolution: When customers can't visit you, what do you do?
- The Malaysian property market picked up in 2019! Could this be its last hurrah?
- "Will Malls Be Empty In The New Normal?"
- "Will the Malaysian property sector survive this mother of all crises?"
- "Undervalued Properties: Opportunities or Risk?"
#myedgeprop #epfiresidechat