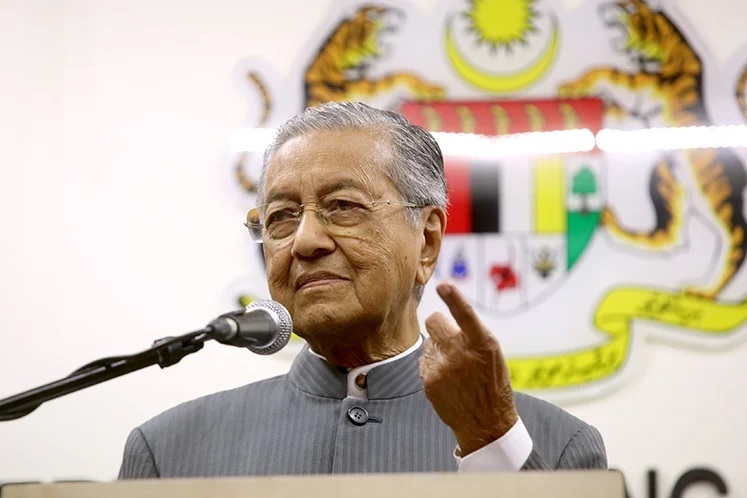 KUALA LUMPUR (May 28): Tun Dr Mahathir Mohamad's (pictured) membership in Bersatu, the party he co-founded, has been terminated with immediate effect.
This is according to a letter issued by Bersatu's working secretary Captain (Rtd) Muhammad Suhaimi Yahya to Dr Mahathir, which has been circulated online.
In the letter, Muhammad Suhaimi said the decision was made because Dr Mahathir, the Member of Parliament for Langkawi, had joined and sat with the Opposition block when Parliament was convened for a one-day sitting on May 18.
Muhammad Suhaimi also said Dr Mahathir had informed the party that his seat in Parliament would be with the block that does not support the Perikatan Nasional government led by Prime Minister Tan Sri Muhyiddin Yassin, who is also the president and acting chairman of Bersatu.
"Hence, please be informed that in accordance to Clause 10.2.2 and 10.2.3 of Bersatu's constitution, Tun's (Dr Mahathir's) membership in Bersatu is stopped with immediate effect," he said.
Dr Mahathir's aide, however, said the former Prime Minister is unable to comment on the matter as he had not seen the physical copy of the letter when he left office today.
According to several online news reports, similar letters were also issued to Dr Mahathir's son Datuk Seri Mukhriz Mahathir (Jerlun MP), as well as Datuk Amiruddin Hamzah (Kubang Pasu MP), Maszlee Malik (Simpang Renggam MP) and Syed Saddiq Syed Abdul Rahman (Muar MP).
Syed Saddiq was Bersatu's Youth chief, while Maszlee and Amiruddin were the party's Supreme Council members.
Stay safe. Keep updated on the latest news at www.EdgeProp.my