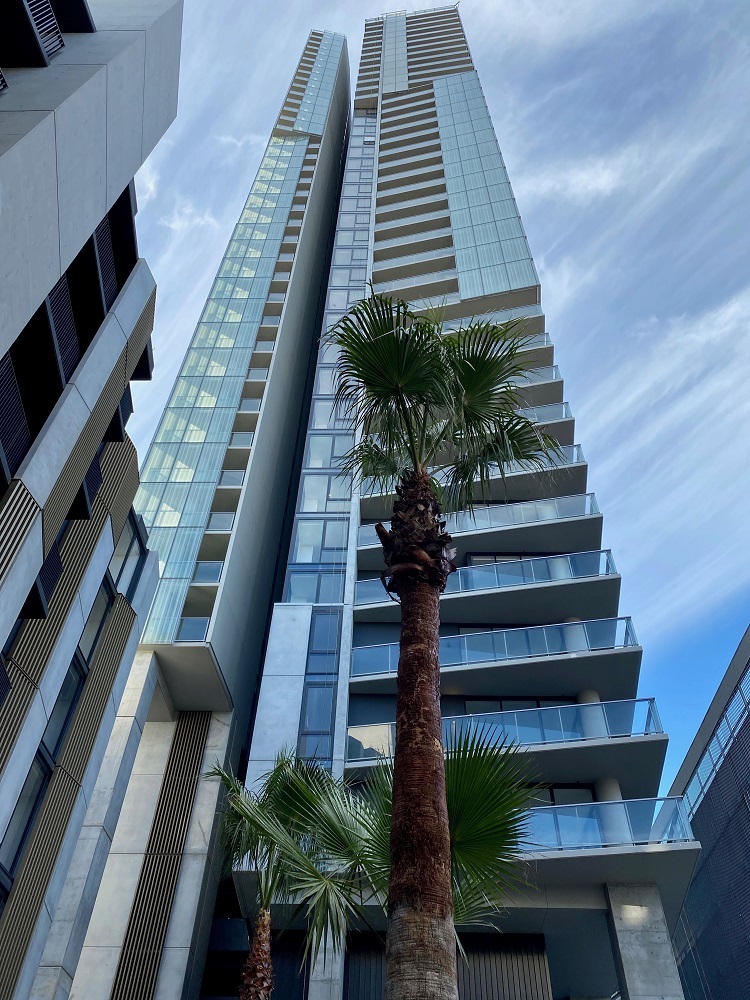 SYDNEY: Property developer EcoWorld International (EWI) has completed its maiden project West Village at Parramatta, New South Wales, Australia and has started the handover of the homes to owners in the first week of June.
Sitting on a 1.2-acre freehold site, the high-rise residential project stands tall with 40 levels offering expansive panoramic views towards the Sydney Harbour Bridge and the Blue Mountains. It offers 398 luxury apartments with built-ups ranging from 46 sq m to 121 sq m with prices ranging from A$628,000 (RM1.8 million) to A$1.8 million. The project was launched in 2015 and marks EWI's first completion of a project entirely developed by the company.
"This project is currently 95% sold. We have a good mix of nationalities among our buyers who are made up of 60% foreigners and 40% Australians. About 15% of them are Malaysians and Singaporeans while we also have buyers from Hong Kong, China and Vietnam," EcoWorld International Australia CEO Yap Foo Leong told EdgeProp.my over Zoom.
"One of the unique features of West Village is the gorgeous private roof entertainment deck on level 40 overlooking most of New South Wales. It has resting pods, entertaining areas and BBQ facilities. There is also a virtual golf and piano room. Meanwhile on the podium deck at Level 7, residents can host their friends and family in pocket-sized gardens or have a barbecue and drinks while enjoying the cool air and beautiful views," offered Yap.
Adding another stylish touch to the luxury project is the 5-storey high ceiling void at the entrance of the main lobby.
"From the roof hangs the main atrium lights arranged in the form of the number 88, which incidentally is the address of the development,"said Yap, adding that they worked with a very established and reputable architect and builder Woods Bagotin for this development.
The project with a gross development value of A$313 million is well connected to amenities such as shopping malls, educational institutions, the train station and eateries.
"Parramatta is a major business and commercial centre, and the second largest CBD in the State of New South Wales.It takes only a 2-minute walk to reach the Westfield Parramatta Shopping Centre, the largest shopping mall in the Southern Hemisphere with over 500 shops and over 30 million visitors annually.
"We are also located just two minutes away to the Parramatta Train Station, the third busiest station in New South Wales. You will also find many restaurants and eateries on Church Street which is home to al fresco dining with a diverse range of cuisines," Yap added.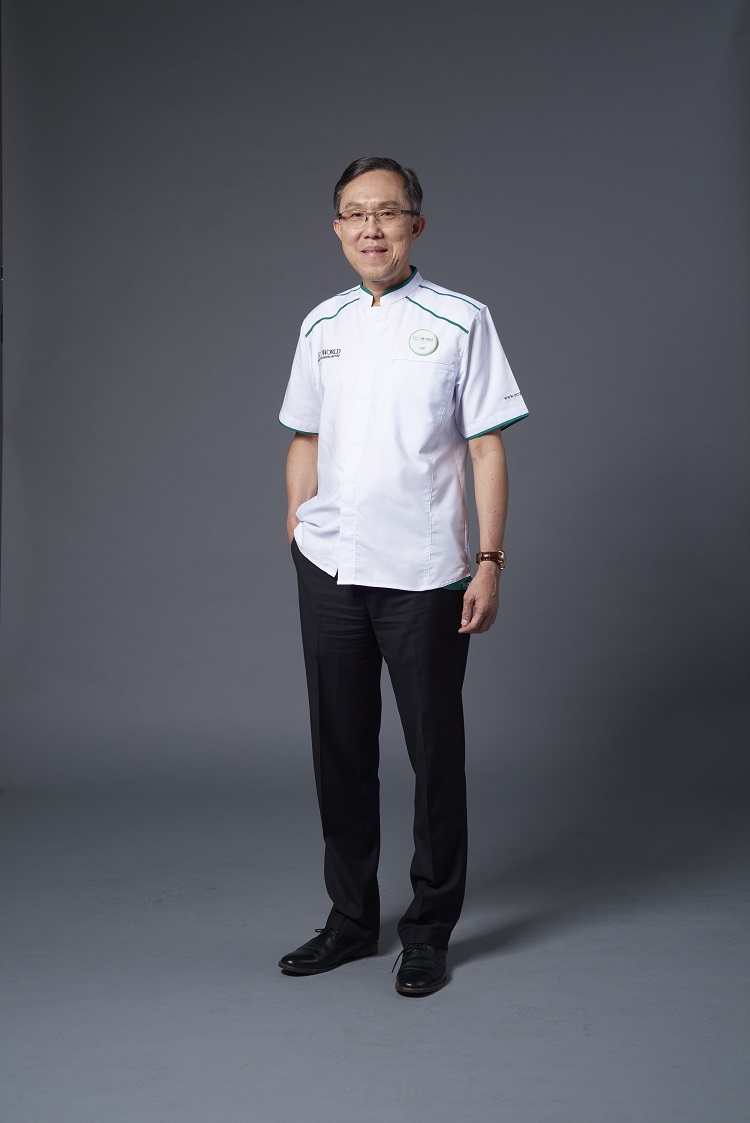 On the ground floor of West Village itself are 11 retail units with built-ups ranging from 60 sq m to 200 sq m with selling price ranging from A$10,000 per sq m to A$12,000 per sq m.
"We still need another one month or so to complete the retail units before we sell them but we won't be doing it immediately as we want to make sure we get good operators who will bring value to our residents. We are currently in talks with some operators. I reckon in a couple of months we will be able to sell off a few of them," Yap said.
EWI will be setting up a permanent office in one of the units as well. "If the residents have any problems, they can always just come down and look for us," he adds.
The EWI team in Sydney is a small one with only six staff who have been busy in recent months preparing for the handing over of West Village residences to their new owners.
"We wanted to be personally involved in the process to showcase our Malaysian hospitality. Pre-settlement inspection has been going on since February this year in batches. Of course, in light of the Covid-19 situation now, we had to practise social distancing and made sure we used sanitizers and face masks during the process," said Yap.
However, some buyers may not be able to be present physically for the handover due to the Covid-19 pandemic where many cities are in lockdown or have undertaken travel restrictions but the developer intends to do it virtually. "We intend to video call them and take them around to do a virtual walk-through of the development even if they cannot be physically present," he said.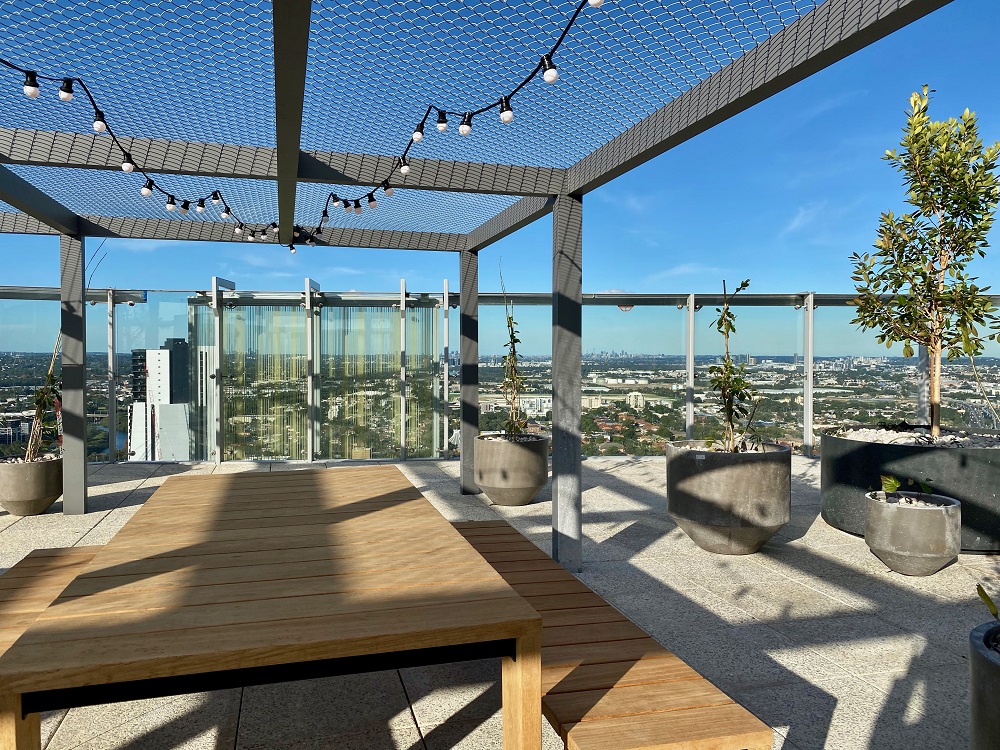 The team, he added is most pleased when buyers who bought the property for investment changed their mind after having seen the quality of the project during the pre-settlement inspection, decided that they wanted to use it for their own stay instead.
On the property market in Australia, Yap admitted that like in other countries affected by the Covid-19 pandemic, the economy and property market will be slow.
"Banks are also tougher on loan approvals. Nevertheless, I believe that when people get back to work and things get better albeit normality being a while away, the market will improve," he added.
Meanwhile, EWI is on the lookout for landbank as another of its Australian projects – Yarra One in Melbourne will be completed this September. It is also hoping to launch the project on the Macquarie Park site in Sydney which is being redeveloped, a year from now.
Stay safe. Keep updated on the latest news at www.EdgeProp.my
This story first appeared in the EdgeProp.my e-Pub on June 5, 2020. You can access back issues here.