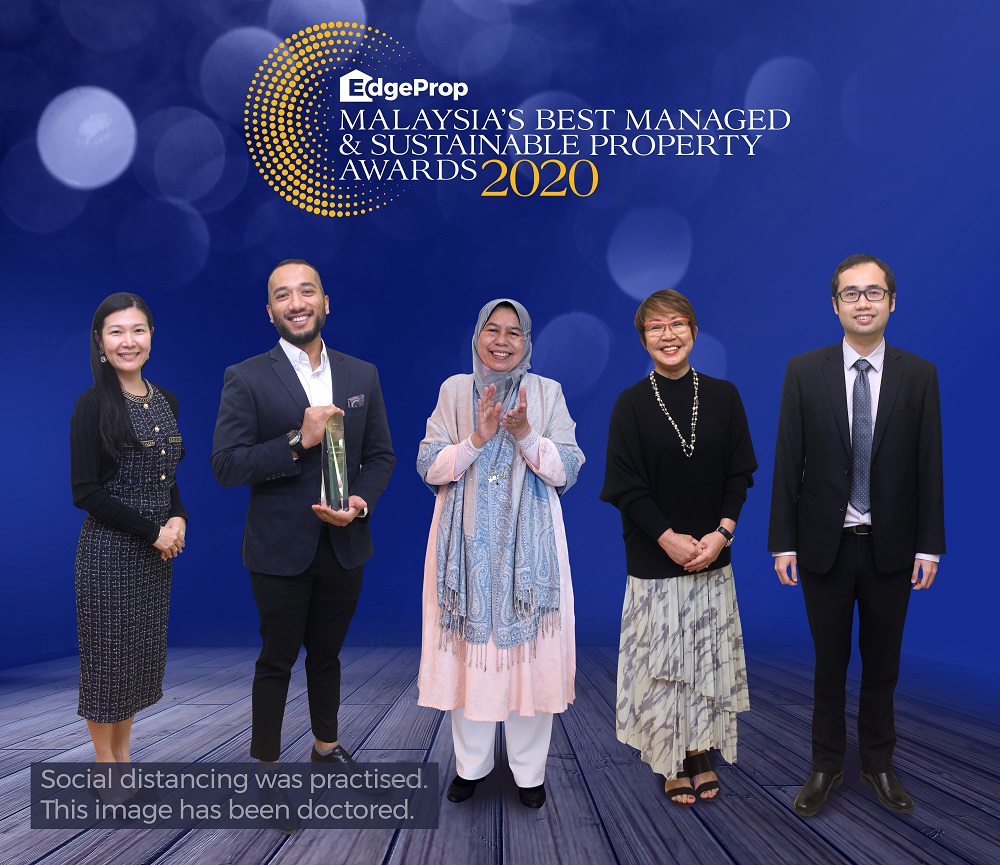 PETALING JAYA (June 28): It was a night of celebration for owners, residents and the property management company of One Menerung when the condominium won Gold at EdgeProp Malaysia's Best Managed and Sustainable Property Awards 2020 on the evening of June 27.
The virtual awards ceremony was hosted on EdgeProp Malaysia's Facebook page. The guest of honour was Housing and Local Government (KPKT) Minister Zuraida Kamaruddin.
One Menerung was the Gold winner in the 10 years and above multi-own strata residential category. The 11-year-old development comprises three condominium blocks and 12 townhouses on an eight-acre site. The project looks nothing like its age, thanks to the excellent property management by the One Menerung Management Corporation and the appointed property management company Henry Butcher Malaysia (Mont Kiara) Sdn Bhd.
Henry Butcher Malaysia (Mont Kiara) executive director Low Hon Keong told EdgeProp.my that this development in Bangsar, Kuala Lumpur is home to many high profile residents who hold high expectations from the management team.
"The residents strictly adhere to the condominium by-laws to ensure that the property is managed in the most efficient way.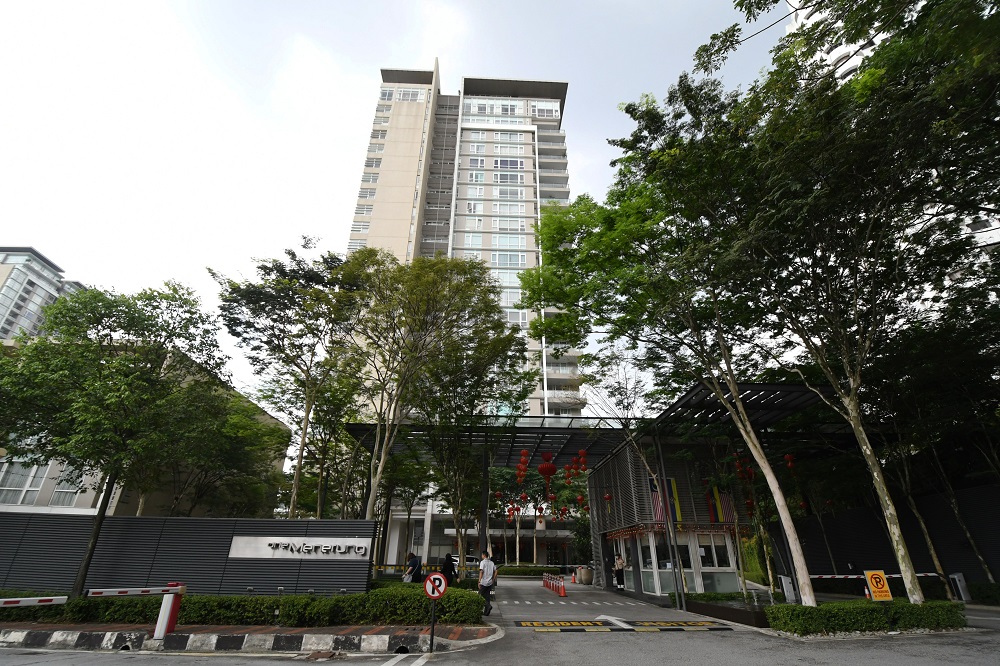 "We will continue to improve and like what EdgeProp Malaysia's editor-in-chief and managing director Au Foong Yee said, sustainability is the key word and team work is most crucial in property management," said Low.
"This Awards is a great platform for third party experts to come in and evaluate our work. During the judges' site visits we received various expert views such as from the legal field, engineering field and even a judge from Singapore. We learnt so much from their feedback. Even during the submission phase, there was a checklist to go through so it was an internal audit process for us as well," said Low.
Winning awards, he added, serves to encourage property owners and their management teams to keep up the good work.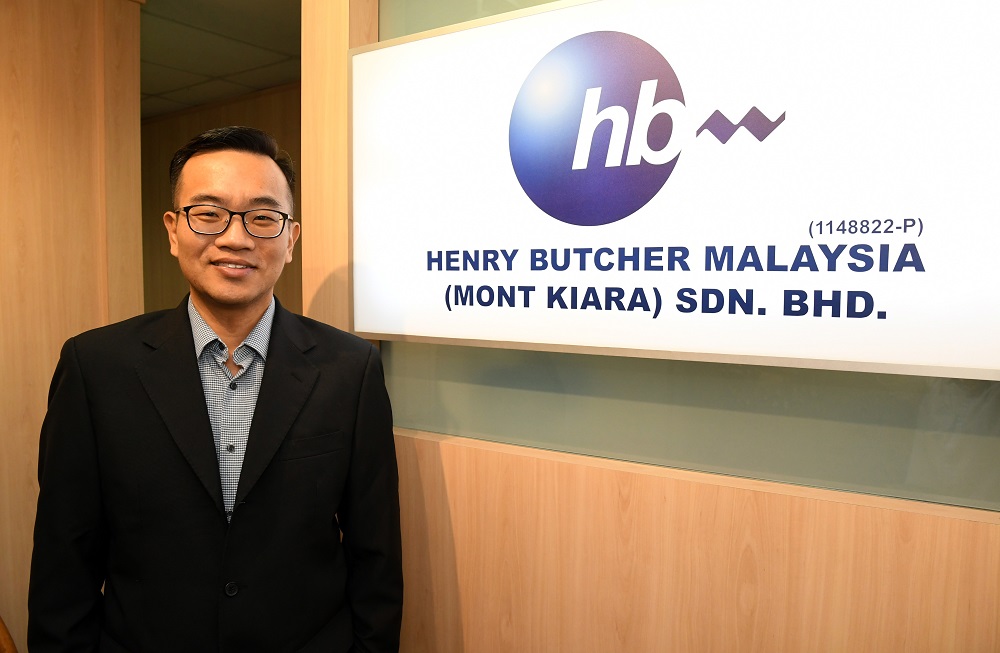 "We are very grateful for this EdgeProp Malaysia awards which serves as a reminder on the importance of good property management," Low said.
Other properties managed by Henry Butcher Malaysia (Mont Kiara) that were also recognised at the awards include The Mews @ KLCC, AirAsia RedQ, The Mansions, and Villa Flora.
The Mews @ KLCC and The Mansions were the Silver and Bronze winners respectively in the below 10 years multi-own strata residential category while AirAsia RedQ was given a Special Mention in the below 10 years specialised category. Villa Flora clinched the Silver in the 10 years and above multi-own strata residential category.
The Awards is organised by EdgeProp Malaysia with partner Nippon Paint Malaysia and supporting partners Panasonic Malaysia and KipleLive, a wholly-owned subsidiary of Green Packet.
Get the full results of EdgeProp Malaysia's Best Managed & Sustainable Property Awards 2020 here: https://www.edgeprop.my/awards2020
View the virtual awards ceremony here: https://buff.ly/2YFNcVg​
Read a special report on the awards in the July 3, 2020 EdgeProp.my e-publication.