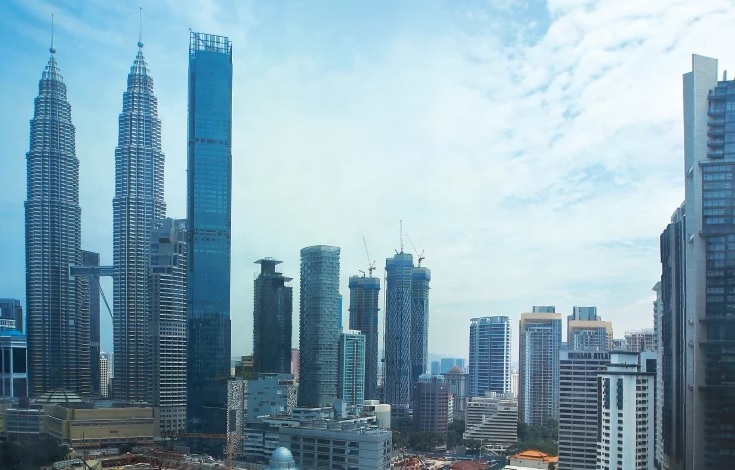 KUALA LUMPUR (June 30): Rental growth for office and logistics are expected to be encouraging in Asia Pacific (APAC) countries, according to the Asia Pacific Real Estate: Still Good Value in a Changed World report (part two) by Colliers International released on June 29.
Colliers International (Asia) research executive director Andrew Haskins said: "Compared to low or negative yields on government bonds and the possibility of falling dividend yields for equity markets, the yields offered by real estate assets in APAC markets look attractive."
"Yields in the office sector in developed APAC markets range between 2.8% for prime grade Hong Kong offices at the low end and 5.8% for Auckland at the high end. Logistics or industrial assets in China offer yields ranging from 5.2% to 5.9%, while yields are also attractive in Seoul, Melbourne and Auckland," added Haskins.
Colliers International (Asia) capital markets & investments services managing director Terence Tang said: "Given widely varying prospects for income growth, it is even more important now for investors to understand the different risk or return profiles for different real estate sectors."
"We believe that offices and logistics assets merit lower risk premiums as, over time, cap rates should stabilise or fall in office markets with higher rent growth potential, such as in Singapore, and should fall for logistics assets in general. On the other hand, hotels and retail assets should command higher risk premiums as they face challenges which might persist for a little longer.
However, the recovery potential of the hotels sector in several Asian markets — particularly in Singapore and Hong Kong SAR — adequately compensates for this higher risk," said Tang.
Colliers International (Australia) capital markets & investment services managing director John Marasco commented: "We are seeing firm demand for core office and logistics or industrial sectors, particularly in the key gateway cities of Sydney, Melbourne and Auckland. These growth cities are considered future-proof investment destinations with great access to amenities and deep tenant demand in these locations is expected to improve. We anticipate that biomedical and educational precincts, as well as data centres, will continue to be key areas of focus for investors. In general, we expect an increase in transaction volumes for the second half of 2020."
According to the report, the office sector is facing increased vacancy and reduced demand in the short term. "Corporate occupiers have delayed expansion plans due to the Covid-19 recession, while the proven efficacy of remote working has reduced the chance of a rapid recovery in demand for leasing office space. Prospects for rent growth in APAC cities over the medium term are much brighter than over the short term; the developed office markets with the strongest rent growth potential over the next five years are Singapore, Melbourne and potentially Auckland, while among emerging market cities rent growth potential looks highest in Bangalore," it said.
Meanwhile, the interest in the logistics or industrial sector appears to remain solid, according to the report. "Despite firm demand, the supply of warehouses in most Tier 1 Chinese cities is increasing for the first time in several years, pushing up vacancy. The heavy new supply will weigh on rents in the near term, causing flat or mildly negative rent growth in 2020 and 2021. However, supply and demand should level out thereafter, allowing vacancy rates to fall again, and thus easing pressure on rents. Demand for logistics assets in Greater Tokyo and the south and west of Seoul remain firm," it said.
Stay safe. Keep updated on the latest news at www.EdgeProp.my