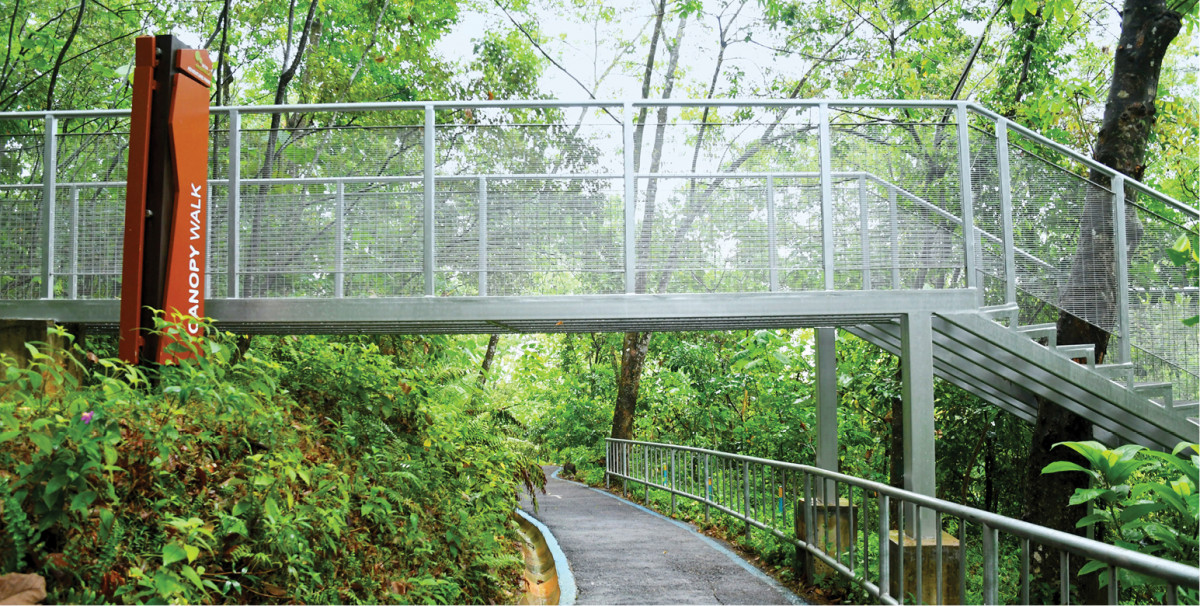 EdgeProp-ILAM Malaysia's Sustainable Landscape Award 2020 Gold: Adventure Park, Setia EcoHill 2
On an 18-acre hill site in Semenyih, Selangor, a remarkable mountain biking park has emerged, drawing not only adventure seekers but nature lovers as well, thanks to developer S P Setia Bhd and landscape architectural firm Praxcis Design Sdn Bhd.
Adventure Park, located at the highest point of Setia EcoHill 2, is Malaysia's first residential mountain biking park that has given Semenyih's laid-back vibe a spark of liveliness. As a gesture to give something back to the community and add value to the land, the township's developer has gone the extra mile in place-making and to revitalize the natural environment of the park.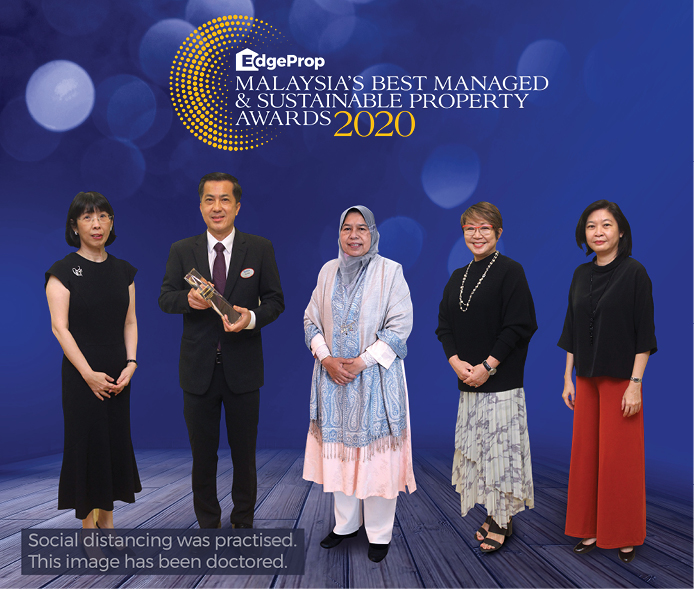 At EdgeProp Malaysia's Best Managed and Sustainable Property Awards 2020, the park on the hill won Gold in the EdgeProp-ILAM Malaysia's Sustainable Landscape Award category.
The park lies 120m above sea level and is the highest peak of the 1,010-acre freehold township, which offers landed homes and a business park. Formerly called Bukit Tempurung, the hill was previously part of an oil palm and rubber estate known as Abaco Estate. Today, it has not only been transformed into a forest with diverse flora and fauna, but is also a place to enjoy mountain biking, jungle trekking, bird watching, and quality outdoor family time.
Ingenious place-making
"S P Setia was visionary in the project brief to us since day one. This is not an ordinary landscape project, as it involves utilising the existing vegetation and terrain, navigating them and establishing sustainable approaches," landscape architectural firm Praxcis Design director Yap Nga Tuan tells EdgeProp.my.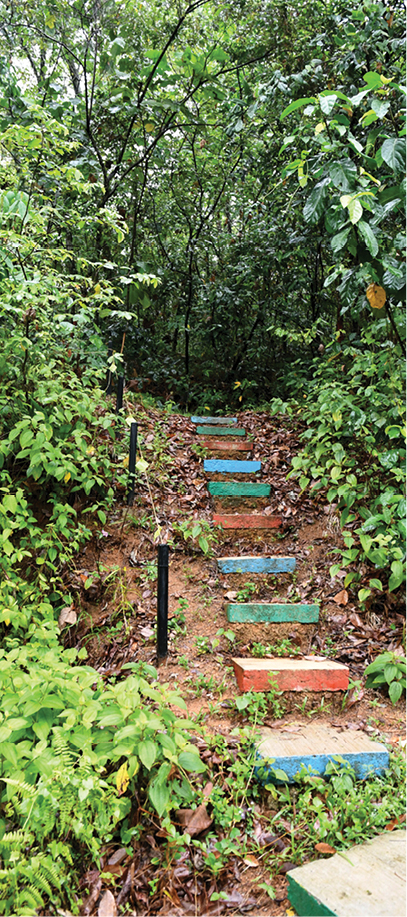 Setia EcoHill general manager Koh Sooi Meng notes that the aim was to adapt the park to the existing hill terrain, and at the same time "humanise" the landscape by promoting spaces for active social interactions, allowing people to reconnect with nature.
"We do not want to develop an ordinary park just for people to walk through, hence we added many facilities to cater for more activities and to make the park experience more enjoyable," Koh elaborates.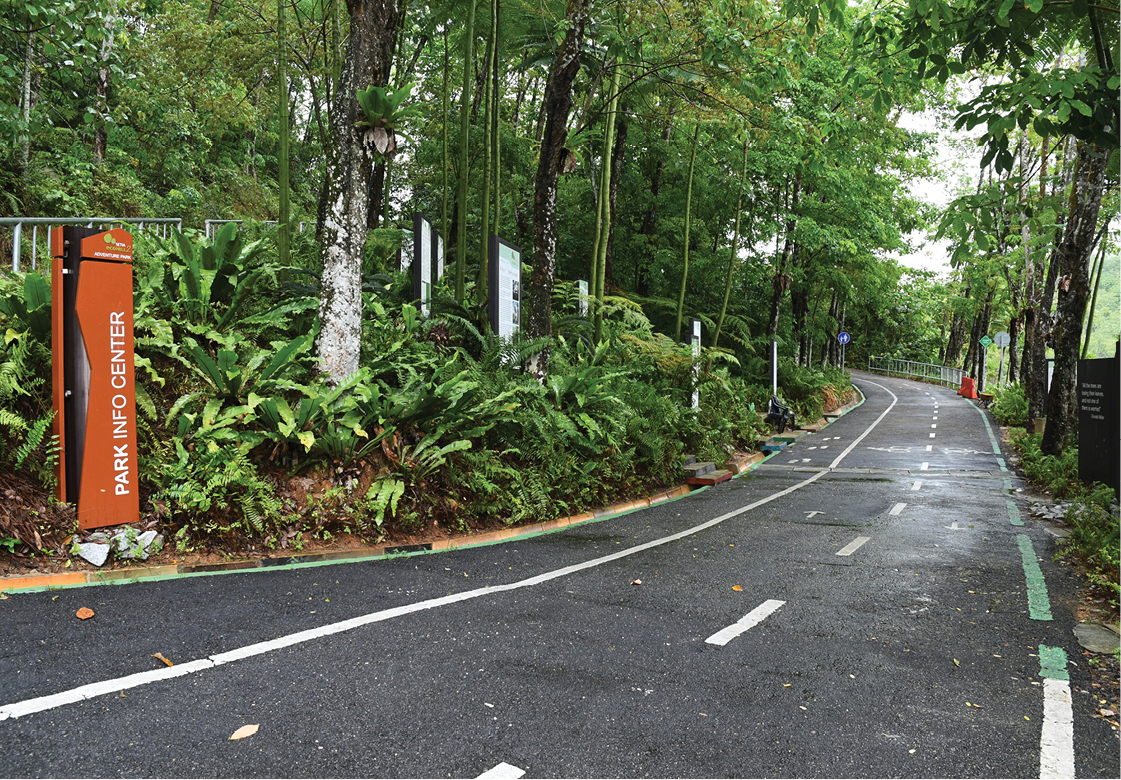 The natural topography of the hill with its undulating terrains is perfect for mountain biking tracks. The three biking tracks cater to bikers of different skill levels. There are also facilities for other fun-filled activities such as an obstacle course, forest playground, parcourse and vertical climbing wall. Visitors could also enjoy the serenity of nature at the butterfly lawn and fern garden, or take a stroll along the canopy walk.
Adventure Park is open to the public for free. Completed in December 2017, it has become a popular place in Semenyih. Many have shared photos on social media about their fun experiences at the park.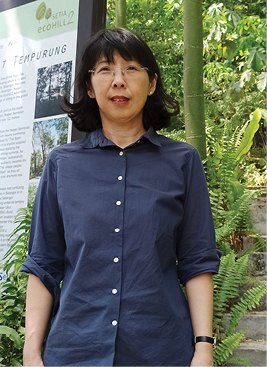 Guided by S P Setia's "LiveLearnWorkPlay" philosophy, some oil palm trees and rubber trees have been preserved to serve as an educational reminder of the land's past.
"We are well aware that the 'learn' and 'play' must go together, that's why we have kept the trees and created a park information centre," Koh adds.
Crafted around the original landscape
The team worked to rehabilitate a new healthy ecosystem at the site by regenerating the forest to biodiversity.
"We look at the food chain to attract more fauna. For example, we plant fruit trees to attract insects and animals back to the site. Different kinds of plants also lure different types of fauna," Yap adds.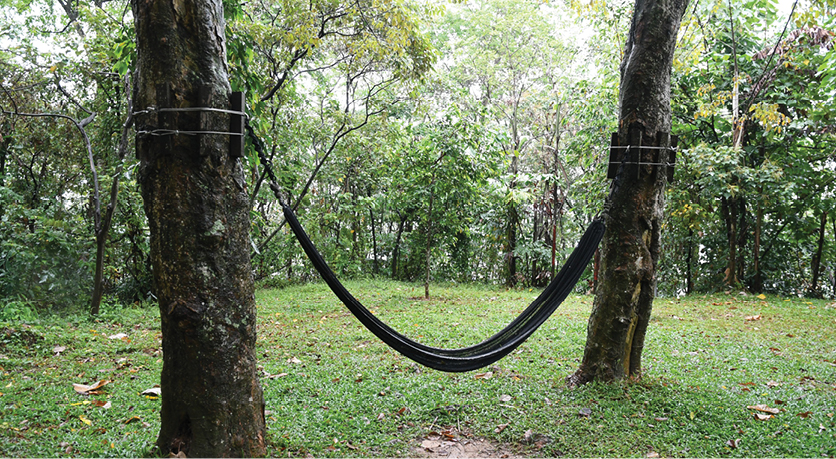 Thorough research was done on the existing landform and habitat, so that the park could be crafted around the existing elements, paying the highest respect to nature. Self-sustaining and low-maintenance methodologies were factored into its design as well.
But these were not without its challenges. S P Setia senior manager of landscape Rames Sivadasan notes that the divergence between survey drawings and the real situation, as well as the determination to adhere to nature preservation, dragged the park's development to about a year from the original six months.
For example, to lay the biking paths on slopes while trying their best not to disturb nature did pose some difficulties. Only small machineries could enter the site to avoid destroying the plants.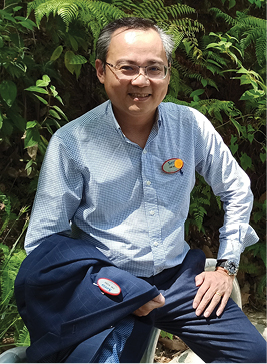 Besides, the team had to design a drainage system for the hill slopes that could prevent soil erosion. Yap discloses that the team had rushed to Bukit Tempurung multiple times to observe the water flow when it rained.
"This provided us with valuable input to design the drainage system," she happily recounts. "So far the drainage system has been functioning well."
With much diligence, the team has successfully held fast to environmentally-friendly principles across the entire development process. Over 90% of the original landscape has been preserved. Notably, because of that, the team was able to save on land clearing works and building new structures, Rames proudly says.
Easy to maintain
Maintenance cost is kept low at Adventure Park as the forest is self-sustaining. Yap points out that certain trees have been selected to draw birds and indigenous wildlife that serve as biological pest control to the forest. Moreover, a real forest does not need artificial irrigation to survive.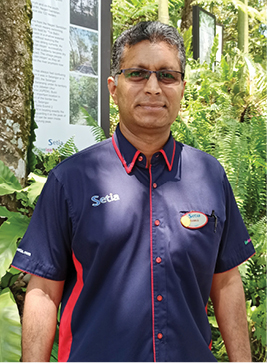 The average maintenance cost per month for the park stands at around RM6,500.
Rames discloses that only three workers are needed to maintain Adventure Park, with their primary work being to sweep leaves off the paths. "We can keep maintenance fee low as we do not need to do pruning, fertilising and watering," he says.
Get the full results of EdgeProp Malaysia's Best Managed & Sustainable Property Awards 2020 here: https://www.edgeprop.my/awards2020
View the virtual awards ceremony here: https://buff.ly/2YFNcVg​
This story first appeared in the EdgeProp.my e-Pub on July 2, 2020. You can access back issues here.