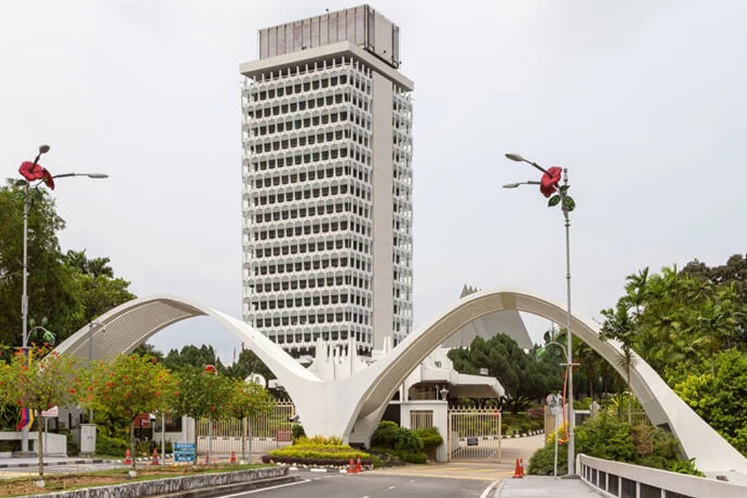 KUALA LUMPUR (July 14): Before the parliamentary sitting kicked off with the Minister's Question Time, newly appointed Dewan Rakyat Speaker Datuk Azhar Azizan Harun addressed the commotion yesterday amid alleged racist and sexist remarks by Datuk Seri Abdul Azeez Abdul Rahim (BN-Baling).
He said he had gone through the hansard and found the words uttered by the Member of Parliament (MP) yesterday towards Kasthuriraani Patto (PH-Batu Kawan) were offensive, referring to the use of the words "too dark to see" and "to put on powder".
"I order Baling [MP] to apologise and withdraw his statements," said the Speaker.
"I obey the order. But I want to give an explanation. I had no intention of calling anybody dark. I have sat in that spot (Batu Kawan's spot) for two years and the area definitely is dark. I was referring to the area being dark.
"I had no intention of calling anybody dark as I myself was born dark-skinned. I withdraw my statements and apologise," said the MP.
Azhar said he hopes for no further racist or sexist remarks be made in Parliament.
Meanwhile, Kasthuriraani said she was not satisfied with the explanation by Abdul Azeez, adding that she knew what the MP meant by his words, and it was not due to lack of lighting.
"Baling [MP] is a repeat offender," she said, adding that Abdul Azeez had made many offensive remarks in Parliament, especially towards female MPs.
Azhar said he will be more strict going forward and asked for the matter to be put to rest.
"I hope that all of us will work harder to debate in an amicable and polite manner," he said.
Stay safe. Keep updated on the latest news at www.EdgeProp.my