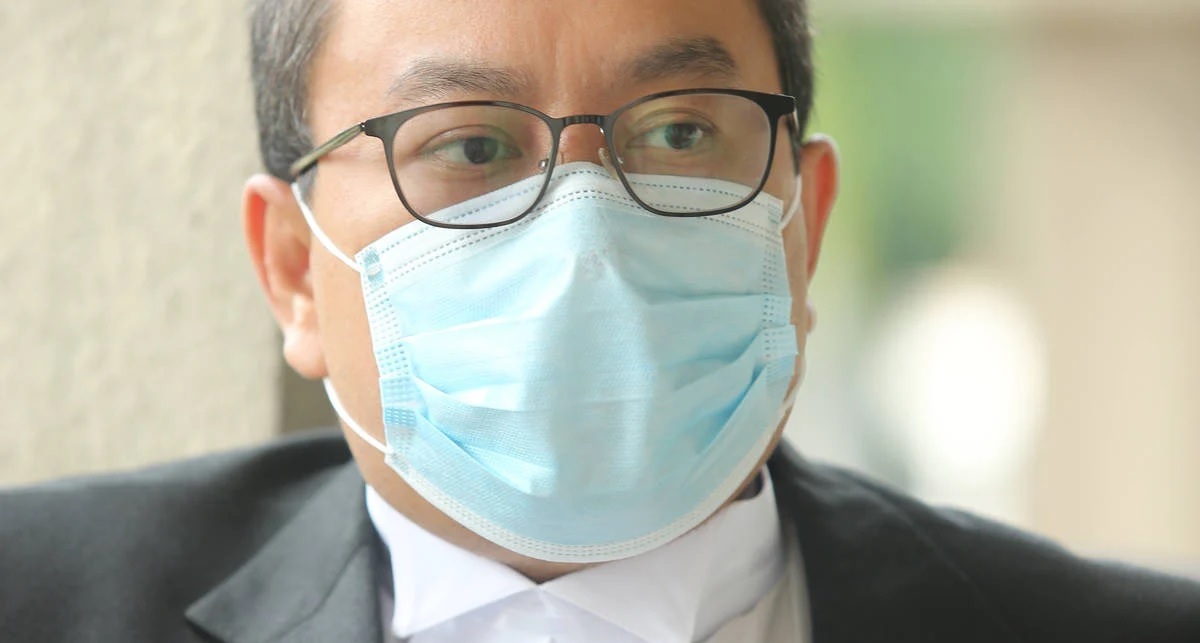 KUALA LUMPUR (July 14): The High Court today allowed an ex-parte application by public prosecutors to be heard on Thursday in a bid to obtain a prohibition order against PetroSaudi International Ltd and Tarek Obaid from using over US$340 million (RM1.45 billion) in the UK that likely belongs to 1Malaysia Development Bhd (1MDB).
High Court deputy registrar Mahyuddin Md Som today granted the prosecutors' application which was filed on July 10 together with a certificate of urgency before the registrar, and allowed the application to be heard on Thursday morning before Justice Mohd Nazlan Mohd Ghazali.
The application was filed against Tarek, PetroSaudi International Ltd, PetroSaudi Oil Services (Venezuela) Ltd, Clyde & Co LLP and Temple Fiduciary Services Ltd to recover a sum in excess of US$340 million as of February 2019, believed to be in relation to 1MDB.
The prosecution is also seeking to seize money held in Temple Fiduciary Services.
Deputy Public Prosecutor (DPP) Budiman Lutfi Mohamed told reporters after obtaining the date that the basis for this application was Section 53 of the Anti-Money Laundering, Anti-Terrorism Financing and Proceeds of Unlawful Activities Act 2001 (AMLATFPUAA).
Budiman said that once they are able to obtain a prohibition order by the High Court, they will transmit the order to the Crown Prosecution Service (CPS) in the UK through diplomatic channels and through a Mutual Legal Assistance treaty between the two governments as soon as possible.
"We hope to get the CPS to register the order and then to enforce it (freezing the funds)," he told reporters after obtaining the date — for the application to be heard — in the High Court here today.
"We will transmit the order earliest by Thursday or Friday to the CPS once our application is allowed by the court here," he said.
In an affidavit supporting the application, Malaysian Anti-Corruption Commission (MACC) investigating officer Mohd Afiq Ab Aziz said he was satisfied that the assets in question are related to an offence under Section 4(1) of the AMLATFPUAA.
In his affidavit of support, Mohd Afiq explained that these assets are linked to 1MDB via a joint-venture company set up between Petrosaudi International Ltd and 1MDB.
He said that PetroSaudi Oil Services and Venezuela-owned Petroleos de Venezuela had filed for arbitration over a dispute of an oil drilling venture in the South American nation.
PetroSaudi had won its arbitration proceedings and the Venezuelan company was ordered to pay PetroSaudi US$500 million into Clyde & Co LLP's bank account that would keep it in escrow.
The MACC officer said that 1MDB funds were used to fund the oil drilling venture, namely the purchase of two drill ships for PetroSaudi.
"PetroSaudi Group, the holding company, has no income in the company other than the 1MDB funds that were pumped in through a 2009 JV (joint venture) with the Malaysian state investment arm," he said.
PetroSaudi Oil Services is a unit of PetroSaudi International, which was co-founded by Tarek.
Tarek also allegedly owns a bank account under the name of Temple Fiduciary Services, which Mohd Afiq said is "at risk of being operated in a manner that may be detrimental to or adversely affect 1MDB".
"I verily state that it is integral that the monies and accounts ... which I reasonably suspect are or represent the subject matter of evidence relating to the offence of money laundering under Subsection 4(1) of [AMLATFPUAA]," he noted.
Stay safe. Keep updated on the latest news at www.EdgeProp.my