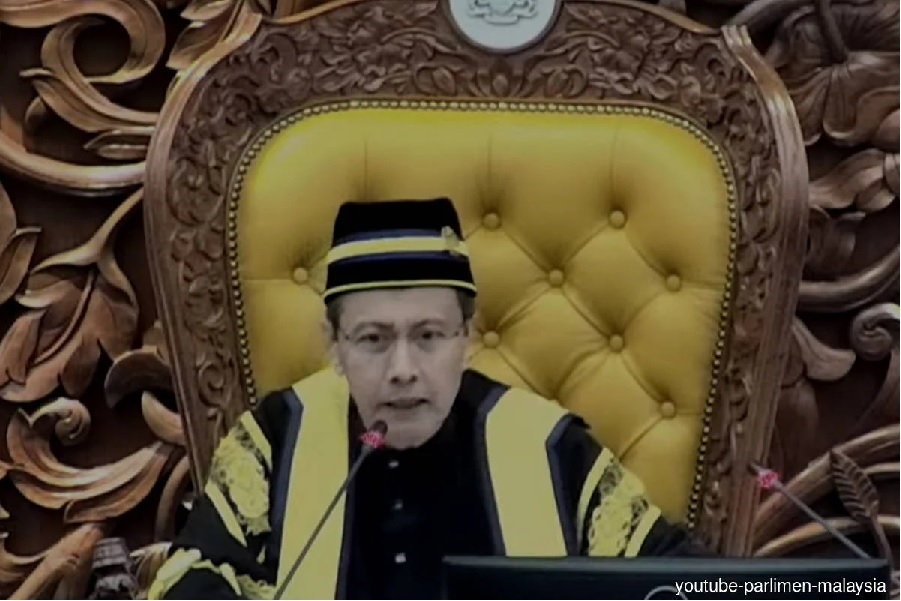 KUALA LUMPUR (July 14): Batu Kawan Member of Parliament (MP) Kasthuriraani Patto is urging newly appointed Dewan Rakyat Speaker Datuk Azhar Azizan Harun (pictured) to make a firm ruling on the deemed sexist and racist remarks made by the Baling MP yesterday.
This was after the Speaker had already made Baling MP Datuk Seri Abdul Azeez Abdul Rahim apologise and withdraw for his offensive remarks earlier this morning.
"The Speaker's role is to manage the house and to run the house as efficiently as possible," said the Batu Kawan MP, at a press conference here today.
She noted that the Speaker has to take this matter with "great seriousness" to ensure that the house is free of sexist and racist language, adding that the Speaker should have addressed this matter yesterday itself.
"We raised 'point of order' many times to urge the Speaker to make a ruling. A mere retraction [of statement] by the MP of Baling does not mean that a ruling has been set by the Speaker. There is no precedent," she stressed.
"So, does this mean that every day, every MP can utter sexist, racist derogatory remarks and say 'saya tarik balik'? That is not how Parliament should be run and certainly not how it should be run in Malaysia particularly under Perikatan Nasional (PN)," said Kasthuriraani.
The Batu Kawan MP has pointed out previous similar crude languages made by the Baling MP, calling him an "unrepentant pathological abusive racist, sexist MP".
"Only time will tell whether he will change his ways, but I highly doubt it," she added.
Yesterday, Kasthuriraani had posed a question about the lack of women's representation in the select committee, and Abdul Azeez subsequently responded with "because it's too dark to see" (sebab gelap, tak nampak), which was taken as a racist remark by the Batu Kawan lawmaker.
Abdul Azeez, who later withdrew his statement and apologised, then added that "if you are dark, put on some powder" (dah gelap, pakailah bedak), which Kasthuriraani deemed a sexist remark.
Stay safe. Keep updated on the latest news at www.EdgeProp.my
Click here for more property stories.
Click here to see residential properties for sale in Selangor.