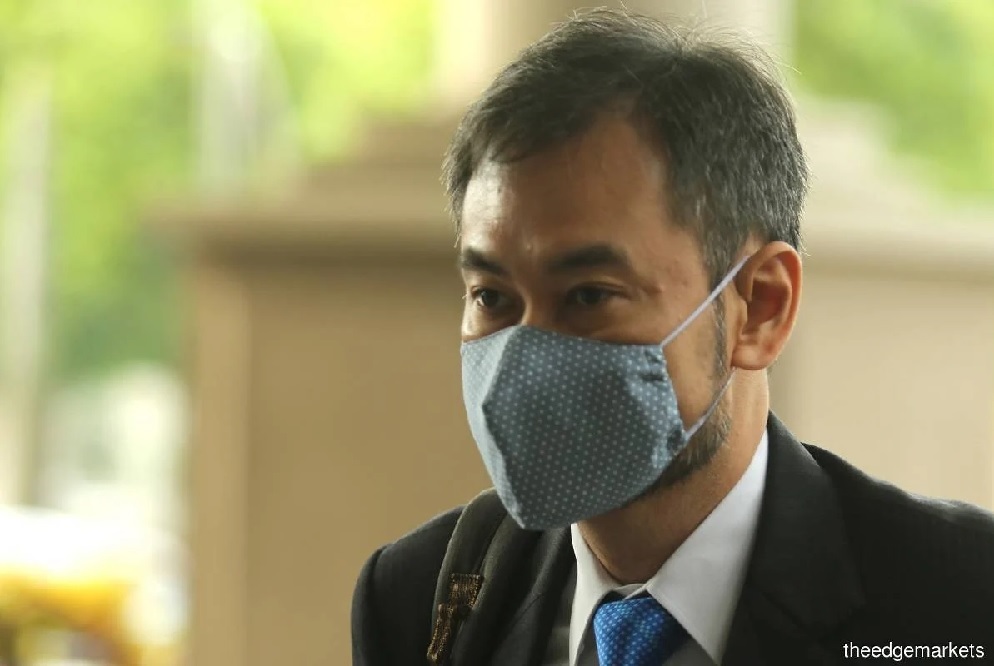 KUALA LUMPUR (July 16): A witness conceded in court today that the approval for 1Malaysia Development Bhd's (1MDB) subsidiary to acquire an independent power producer (IPP) was quickly granted prior to the 13th general election (GE13) in 2013 as Datuk Seri Najib Razak feared that a caretaker government would not be able to green-light the deal.
In his witness statement, former 1MDB chief executive officer (CEO) Datuk Shahrol Azral Ibrahim Halmi (pictured) had testified that Najib wanted 1MDB Energy (Langat) Ltd to conclude its purchase of Mastika Lagenda Sdn Bhd, the holding company of IPP Genting Sanyen Power Sdn Bhd, before he became too busy campaigning for the May 5, 2013 polls.
However, during cross-examination today by defence lawyer Wan Aizuddin Wan Mohamad, Shahrol revealed Najib was worried that the caretaker government would not be able to sign off on the deal.
But, the instructions to speed up the deal did not come directly from Najib; instead, they came from fugitive financier Low Taek Jho, said the former head of 1MDB.
"When we were doing the deal in 2012, there were murmurings that the election was going to be called.
"Jho Low had told me that Najib wanted the deal expedited before the election because the premier was worried that when the government was dissolved it would be hard to get government approval for the project," he said, adding that all his instructions came from Jho Low.
It should be noted that during GE13, the Barisan Nasional government failed to secure a two-thirds majority of the parliamentary seats, only winning by a simple majority.
As a result, on Aug 3, 2012, Najib agreed to the proposal for a loan facility not exceeding RM1 billion and US$1.75 billion worth of 10-year notes, out of which RM2.75 billion would be used for the Genting Sanyen acquisition.
The letter was required as the Ministry of Finance must approve any debt taken on by 1MDB.
On Aug 10, 2012, the resolution for the takeover was approved by the board of directors via a directors' circular resolution (DCR), with Najib also approving the transaction as the shareholder of 1MDB.
Shahrol testified today that there were no board meetings about the deal and it was rushed through via the DCR.
The resolution also approved the complete acquisitions of both Mastika Utilities & Services Sdn Bhd and Mastika Water Management Sdn Bhd, with Shahrol given the mandate and responsibility to manage all sale and purchase documentation for the acquisitions.
On Aug 13, the sale and purchase agreement among 1MDB, Genting Power (M) Ltd and Genting Power Holdings Bhd was signed by Shahrol.
In the 1MDB-Tanore trial, Najib is facing four counts of abuse of power for using his position as prime minister, finance minister and 1MDB board of advisers chairman to receive gratification worth RM2.28 billion and 21 counts of money laundering involving over RM4.3 billion.
Stay safe. Keep updated on the latest news at www.EdgeProp.my