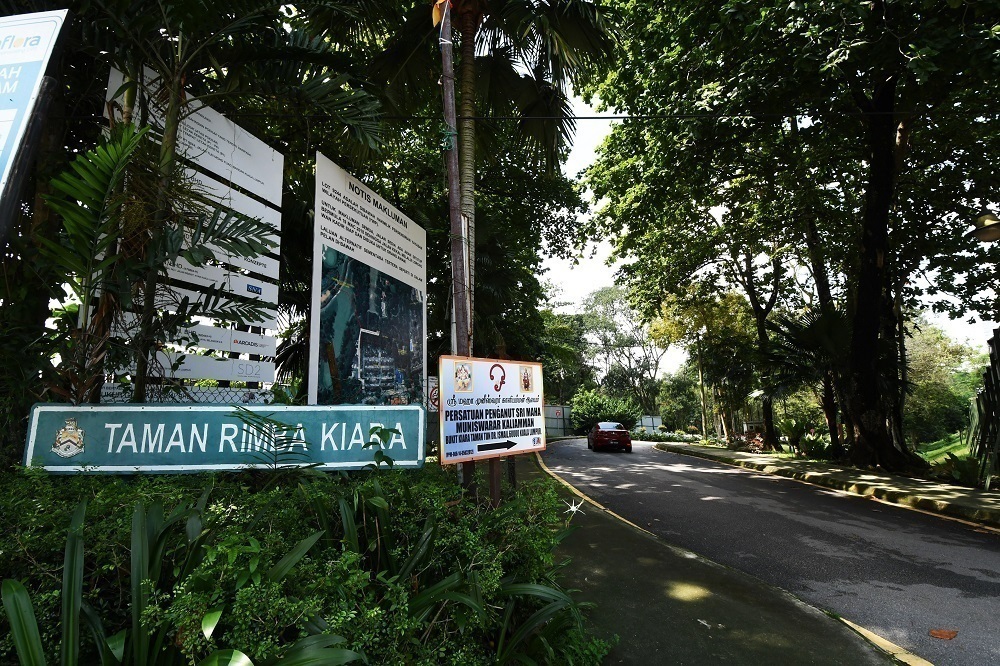 PETALING JAYA (July 29): Taman Tun Dr Ismail Residents' Association (TTDI RA) has called on Kuala Lumpur City Hall (DBKL) and Federal Territories Minister Tan Sri Annuar Musa to retain Taman Rimba Kiara's name until the court process over a controversial development in the park is completed.
Read also
Taman Rimba Kiara renamed to Taman Awam Bukit Kiara, sparks outcry
Taman Rimba Kiara, which has been renamed Taman Awam Bukit Kiara by DBKL, is at the centre of a court battle that began in 2017 between the TTDI residents and DBKL, over the legality of a proposed high-rise development's development order issued by DBKL.
"The identity of 'Taman Rimba Kiara' itself as a public park is the subject of the said lawsuit. We see the name change of Taman Rimba Kiara as an attempt to alter the status quo on the ground despite the court process is still ongoing," the association said in a statement today in response to the name change which was announced in a notice posted on DBKL's Facebook page today.
The court case is currently awaiting a decision by the Court of Appeal.
The residents' association also questioned the intention of removing the word 'rimba' (forest) from the park's name.
"Is it because DBKL does not wish to acknowledge that there is an urban forest within the park area? Is it because it plans to clear the forested area of the park? Is DBKL trying to escape the stigma of controversy and public anger connected to the proposed development at Taman Rimba Kiara?"
DBKL's notice stated that the name change is to avoid confusion among city folks between the park area managed by DBKL, and the larger public park next to it that is managed by the National Landscape Department
Towards this, the association replied that the park has been known as Taman Rimba Kiara for decades, and generations of families have used the park with no confusion about its identity or location.
"The reason it was called 'Rimba' back then, was because it was planted as an urban forest by the Forest Research Institute of Malaysia (FRIM) for use by the public as a recreational forest and camping area.
"Clearly, Taman Rimba Kiara as it exists today, is an urban forest, therefore it is accurately known as a 'taman rimba' (forest park)," the association said.
It pointed out that there are over 1,800 mature trees and 214 tree species inside the park. "Some of these trees are endangered forest tree species such as meranti rambai daun, balau singkawang air, and meranti sarang punai. There are more than 50 bird species including hornbills recorded and sighted in the park area. There are also otters in the Sg Penchala corner of the park.
"We wish to state our vehement objection to this proposed name-change and call on the Mayor to reconsider the name-change," said the association.
Stay safe. Keep updated on the latest news at www.EdgeProp.my