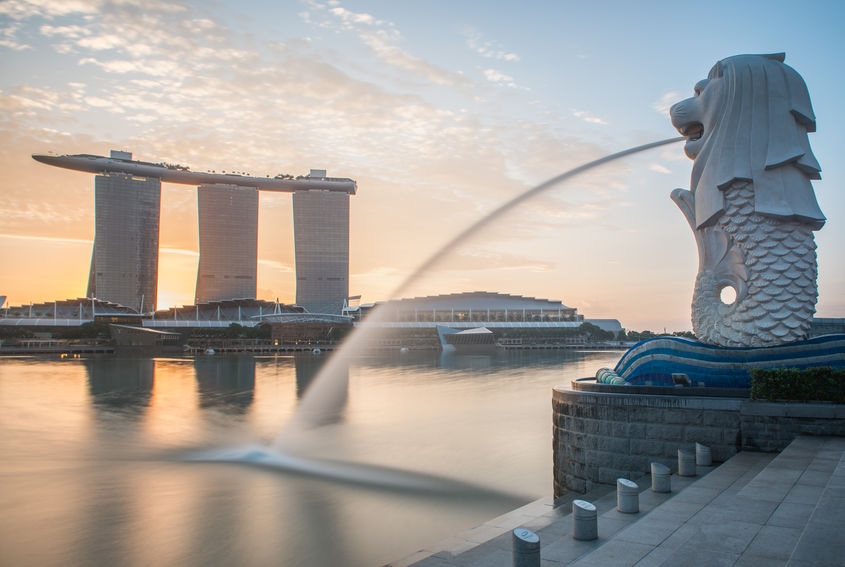 SINGAPORE (August 11): Singapore's Gross Domestic Product (GDP) contracted by 13.2% on a year-on-year basis in the second quarter this year, worsening from the 0.3% contraction in the previous quarter.
The fall in the GDP was due to the eight-week Circuit Breaker (CB) measures implemented from April 7 to slow the spread of COVID-19 in Singapore, as well as weak external demand amidst a global economic downturn caused by the coronavirus pandemic.
On a quarter-on-quarter seasonally-adjusted basis, the economy contracted by 13.1%, sharper than the 0.8% fall in the first quarter.
This is according to the republic's Ministry of Trade and Industry (MTI) in releasing the latest Economic Performance in Second Quarter 2020 here today.
The ministry narrowed Singapore's GDP growth forecast range for 2020 to "-7.0% to -5.0%", from "-7.0% to -4.0%".
In terms of sectors, MTI said the manufacturing sector shrank by 0.7% year-on-year, a reversal from the 7.9% growth in the previous quarter.
Manufacturing output was weighed down by output declines in the transport engineering, general manufacturing and chemicals clusters, it said.
By contrast, the ministry said output in the biomedical manufacturing, electronics and precision engineering clusters rose.
In particular, the electronics and precision engineering clusters were supported by better-than-expected demand for semiconductors from the 5G market, data centres and cloud services and semiconductor equipment from leading foundries, respectively.
The construction sector, meanwhile, contracted by 59.3% year-on-year, deteriorating from the 1.2% contraction in the previous quarter.
"This was because almost all construction activities stopped during the CB period," it said.
Construction firms were also affected by manpower disruptions arising from additional measures to curb the spread of the virus, including movement restrictions at foreign worker dormitories, it added.
The other sectors namely wholesale & retail trade; transportation & storage; accommodation & food services; information & communications sector; business services; and "other services industries"; contracted between 41.4% and 0.5%, year-on-year.
However, the finance & insurance sector expanded by 3.4% year-on-year, moderating from the 8.3% growth in the preceding quarter.
On narrowing of the GDP forecast range for 2020, MTI said it took into account the global and domestic economic environment, as well as the performance of the Singapore economy in the first half of the year.
"There continues to be significant uncertainty over how the COVID-19 situation will evolve in the coming quarters and correspondingly, the trajectory of the economic recovery in both the global and domestic economies," it said.
EdgeProp Malaysia Virtual Property Expo 2020 (VPEX 2020) is happening now! Find out more exclusive projects and exciting deals here
Stay safe. Keep updated on the latest news at www.EdgeProp.my
Click here for more property stories