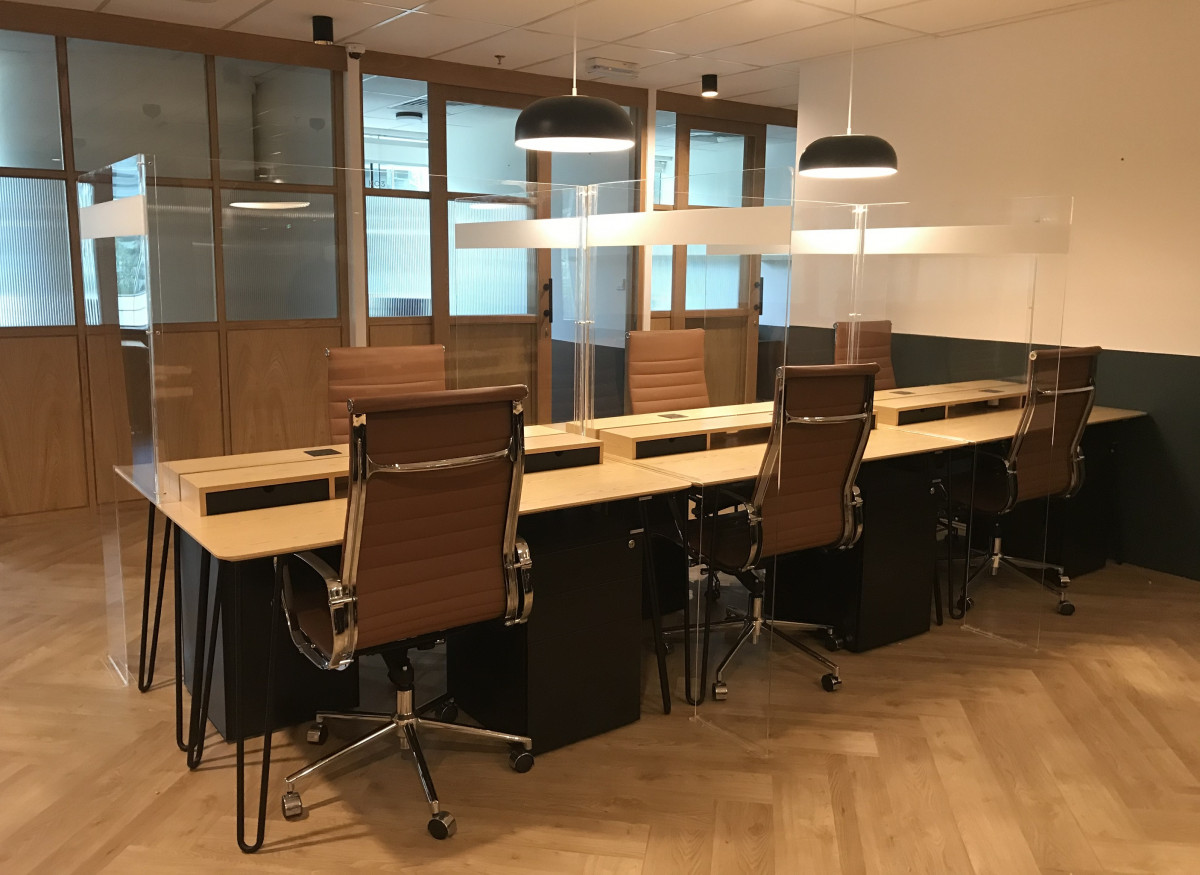 KUALA LUMPUR (Aug 19): KL33 Properties today unveiled the industry's first 'Covid Secure' office space at Menara KL33, an integrated commercial building located in Kuala Lumpur Golden Triangle. A first-of-its-kind in Malaysia, the fully furnished 'Covid Secure' office spaces are specifically reconfigured and retrofitted according to the six feet social distancing rule to prioritise the safety, health and wellbeing of occupants and tenants.
"We are glad to see more people are able to return to office following the gradual reopening of various business sectors. While many are looking forward to returning to office, we cannot ignore the high level of anxiety and uncertainty among some office occupants.

By pivoting the 'Covid Secure' office concept, we are able to meet the changing requirements of workplace operations, and more importantly, provide an environment that instill confidence that it is safe to come back to the office again," said KL33 Properties executive director Tan Kok Leong in a media statement today.

KL33 Properties has also introduced an innovative 'Easy Lease Programme' to help companies to bring their workforce back to office safely without the exorbitant initial set-up costs. Under its 'Easy Lease' programme, companies can amortise all direct costs involved in renovating and retrofitting the office into the monthly rental, with a flexible leasing term, from three months onwards.
"The new 'Easy Lease' programme is targeted at budget-conscious companies, especially young start-ups, so, they can quickly bring their workforce back to a Covid-secured office, while at the same time, preserving cash to tackle economic challenges," Tan said.

According to a recent online poll conducted amongst the occupiers of properties owned and managed by the KL33 group of companies, organisations navigating a safe office re-occupancy are placing sufficient physical distancing, cleaning protocols and modification of amenities as their top three considerations.

To embrace the new normal in workplace operations, Menara KL33 has been reconfigured to fit a post-Covid-19 environment. The vacant workspace layout and interiors could be retrofitted to adhere to the World Health Organisation's (WHO) recommendation of 6-feet distancing between each person in all workplace settings including workstations, meeting rooms and even in the pantry.
Other innovative features include biometric and thermal screening at the building main reception area and individual office entry; a single direction traffic flow for common areas and all points of entry and exit, as well as touchless contacts for restrooms, to reduce direct contact with various surfaces.

Besides, the central air ventilation system in Menara KL33 has been modified to provide more fresh air in the indoor environment, while tenants have an option to install additional Ultraviolet Air Sterilisers to reduce airborne microorganisms.

All visitors to Menara KL33 will also be required to submit their contact details using a QR code provided upon entering the building. Cleaning and sanitation procedures are also enhanced to ensure commonly touched surfaces are sanitised three times a day, and frequent disinfection will be carried out at all high-traffic areas within the building.

"The demand for office space will definitely change after Covid-19. We believe the rise of remote working will not dampen the demand for office spaces. Commercial office space still plays a central role in promoting productivity and collaboration, and it is also one of the key factors in attracting and retaining talent. In fact, some corporations may even increase the size of their office in order to bring the entire workforce back to work while abiding to the physical distancing rule," Tan concluded.
EdgeProp Malaysia Virtual Property Expo 2020 (VPEX 2020) is happening now! Find out more exclusive projects and exciting deals here
Stay safe. Keep updated on the latest news at www.EdgeProp.my
Click here for more property stories