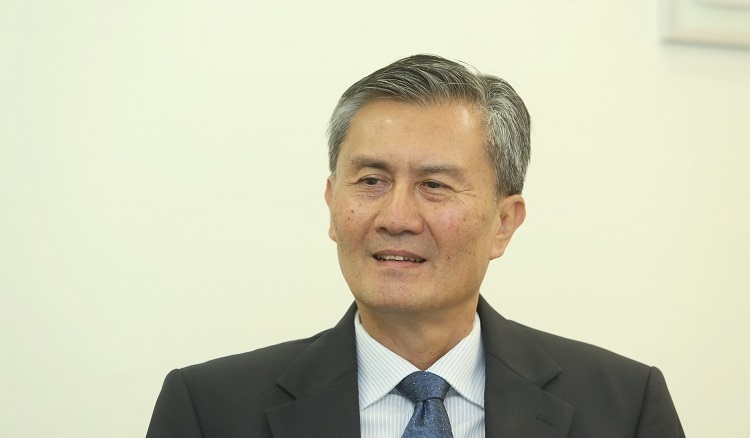 KUALA LUMPUR (Sept 5): Sunway REIT has opted to go more into "segments that can give it more consistent revenue and income rather than be overly reliant on its core assets with their cyclical nature", The Edge Malaysia reported in its latest issue.
"We are trying to look at sunrise assets (assets in an industry that is growing fast) versus our current cyclical assets. So, those (industrial and other services) are sunrise assets. If you look at the Covid-19 situation, the impact on their businesses has been negligible," said Datuk Jeffrey Ng Tiong Lip (pictured), CEO of Sunway REIT Management Sdn Bhd.
The plan is to have 25% of the REIT's assets to be made up segments and services such as logistics warehouses, manufacturing factories and storage warehousing as well as education, healthcare, e-commerce and data centres, "which currently account for only 12.5% of its total investment assets" said the report.
Getting ready for when the local economy recovers, Sunway REIT proposed to raise RM710 million through a private placement.
It also proposed to acquire the office building The Pinnacle Sunway in Sunway City for RM450 million, as well as an income distribution reinvestment scheme.
The Pinnacle will increase the total value of the REIT's investment assets by 5.7% to RM8.5 billion.
Sunway REIT will also expand Sunway Carnival Mall in Penang, using RM295.3 million from the placement proceeds.
By funding the acquisition and expansion through a private placement, Sunway REIT will also be lowering its gearing ratio, Ng told the weekly.
Meanwhile, contracts have been reviewed "to reflect the reality of the day" with "costs — which were considered normal during the good old days but have now been rendered inefficient as revenue falls — have been scrapped," Ng revealed.
"When things start to recover, all our margins will improve because we have already managed them optimally. There's really very little room for further adjustments in terms of cost efficiency.
"If you have already reached that cost efficiency, when the market moves up … when rental rates, occupancy rates, average room rates move up, suddenly you would see your margins come back up. And that's what we are preparing for," he added.
"Sunway REIT is gearing ourselves for the future. We know that our balance sheet will be strengthened by virtue of the corporate exercise, and the moment it is completed by the end of this calendar year, we will move into future financial years in a great way," Ng added.
EdgeProp Malaysia Virtual Property Expo 2020 (VPEX 2020) is happening now! Find out more exclusive projects and exciting deals here
Stay safe. Keep updated on the latest news at www.EdgeProp.my
Click here for more property stories.
Read the full report in this week's The Edge Malaysia