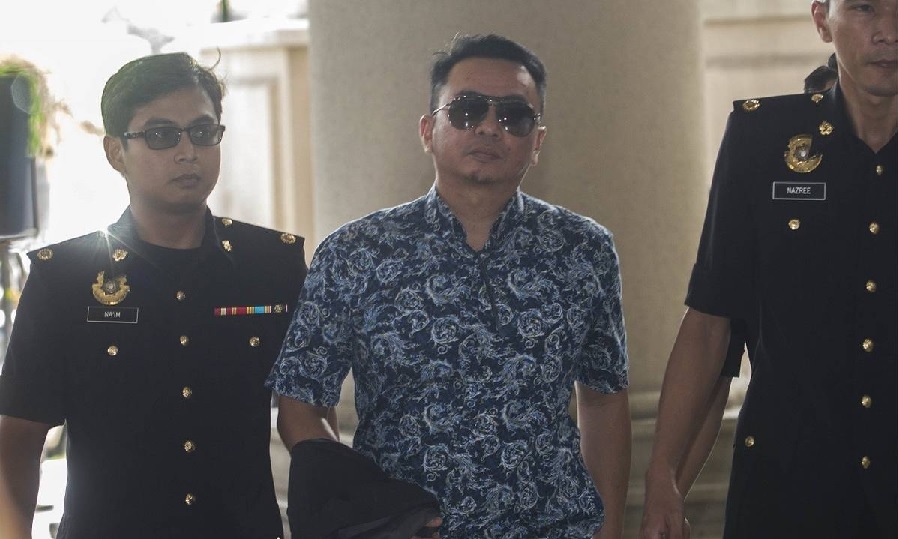 KUALA LUMPUR (Sept 9): A former aide to Datin Seri Rosmah Mansor told the High Court today during Rosmah's graft trial hearing that his testimony against his former boss has been nothing but the truth.
Datuk Rizal Mansor (pictured), the prosecution's 21st witness, was asked by Senior Deputy Public Prosecutor Datuk Seri Gopal Sri Ram whether he had struck any deal or arrangement with the Malaysian Anti-Corruption Commission (MACC) to have his own graft charges dropped by giving false evidence against Rosmah.
To this, Rizal said, "Never."
Earlier, 46-year-old Rizal admitted that he was once charged with graft. He was charged with four counts of seeking and receiving bribes for himself and Rosmah amounting to RM5.5 million for the solar hybrid project involving 369 rural schools in Sarawak.
On Jan 8, the prosecution dropped all four charges against him.
He also said the words 'boss' he used in his testimony referred to Rosmah as well as her husband, Datuk Seri Najib Razak.
Sri Ram also asked the court to play the full audio recording that the MACC made, purportedly of a conversation between Najib and Rosmah, that is now known as the "Can I advise you something" talk. Rizal identified the two voices in the recording as belonging to Najib and Rosmah.
Part of the recording had previously been played by the prosecution, after which it was marked for ID (identification), which meant it was not yet admitted as evidence. This led to Rosmah's lawyer Datuk Jagjit Singh objecting to the entire content of the tape being played in open court today.
But Sri Ram, a former Federal Court judge, said the recording is to show what he pointed out in his opening statement — Rosmah's overbearing nature and the influence she had over Najib and the government's administration.
Subsequently, Justice Mohamed Zaini Mazlan allowed the entire recording to be played in court.
Earlier this year, the MACC played eight recordings that it had covertly taped of conversations involving Najib and several other people, including Rosmah, former MACC chief commissioner Tan Sri Dzulkifli Ahmad, and former Tabung Haji chairman Datuk Abdul Azeez Abdul Rahim.
Rizal will be cross-examined on Monday (Sept 14).
EdgeProp Malaysia Virtual Property Expo 2020 (VPEX 2020) is happening now! Find out more exclusive projects and exciting deals here
Stay safe. Keep updated on the latest news at www.EdgeProp.my