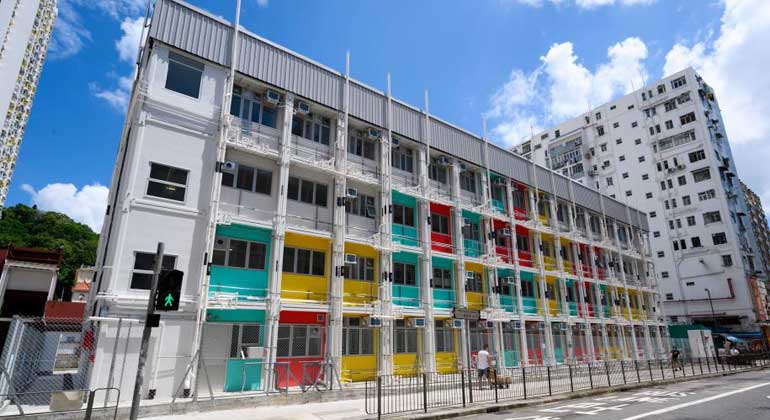 HONG KONG (Sept 29): Hong Kong's latest initiative to ease the housing shortage problem has benefitted many Hong Kongers who are living in subdivided flats, according to a report by Reuters.
The 70-year old Lau Kai Fai and his wife, and teenage son are one of them, they have moved into a new Hong Kong flat last month - a 290 sq ft home. He described owning the home "felt like winning the lottery".
"It feels like a home. The previous flat was only a place to sleep," he told Reuters.
He and his family are one of the beneficiaries of Hong Kong's latest initiative to resolve the housing shortage problem, where more than 200,000 people living in subdivided flats are waiting an average 5.5 years to get public housing.
Transitional homes are built on idle land leased by the government or private developers for only a few years, although the prefab modules can be moved and reused.
The 2018 plan only scratches the surface of the needs of one of the world's most unequal cities: more than 1 million of the 7.5 million people in this opulent financial hub live in poverty. As of June, 800 transitional homes had been built of 15,000 planned over the next three years.
But for many Hong Kongers, the flat in a four-storey building in one of the oldest and poorest districts in central Kowloon is luxury. The 290 sq ft modular home's rental is HK$3,000 (RM1,608) a month, as compared to HK$5,000 (RM2,680) a month for a "coffin homes" subdivided flat.
Get the latest news @ www.EdgeProp.my