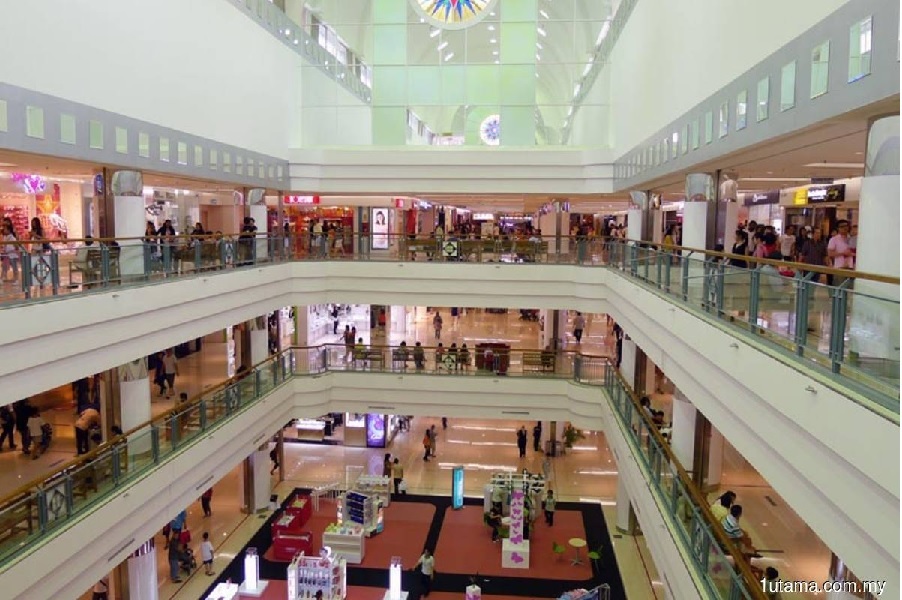 PETALING JAYA (Oct 15): The 1 Utama Shopping Centre management has denied the claim made by Jawatankuasa Pengurusan Bencana Daerah (JBPD) reporting that the mall had 63 Covid-19 cases as of yesterday.
In a press release today, the mall management said that the mass swab test for its 6,000 mall and tenant staff members on Oct 11 and 12 showed 21 positive cases, and not the 63 cases as reported. It also claimed that no index case has been identified as coming from 1 Utama.
The management noted that the safety of the mall and tenant staff have always been their priority in the current situation.
"When we first set out to conduct an unprecedented mass testing exercise for 6,000 pax on our own initiative and expense, we were already prepared for the outcome of discovering multiple positive cases. Why? Because it is literally impossible to have zero cases tested from such a large pool of thousands during this time where Malaysia is experiencing its third wave of the pandemic," the mall management stressed.
It added that the sole objective of the mass testing was to get everyone tested in the fastest way possible to immediately identify any chance of a suspected or positive case within those working within 1 Utama for the Ministry of Health (KKM) to contact trace in order for the mall to be truly certified safe.
"From the 6,000, we have yesterday concluded test results and successfully identified 20 tenant staff and one mall management staff as Covid-19 positive. These 21 persons have been swiftly quarantined by KKM to contain the spread and further minimise potential exposure," the management added.
It also pointed out that with 13 malls in the Klang Valley already reporting Covid-19 cases, 1 Utama is the first and only mall to risk it all and conduct a mass test of such a scale to go beyond their call of duty.
Meanwhile, the management also said that claims of the 44 Covid-19 positive security guards is also not true and is not part of the 6,000 mass testings.
"We would like to hereby state that the 44 Covid-19 positive cases of security guards mentioned in JBPD Petaling's report do not originate from 1 Utama and were not part of the 6,000 mass testings that we conducted.
"They are in fact outsourced contract guards from where we were initially informed by KKM of one guard being positive through their tracing. We removed all guards under this company for re-testing and they were only re-deployed after being cleared, although all guards were all tested when they were first assigned. The third-party service provider where Covid-19 was contracted through a dormitory are not within our premises," it stated.
Get the latest news @ www.EdgeProp.my