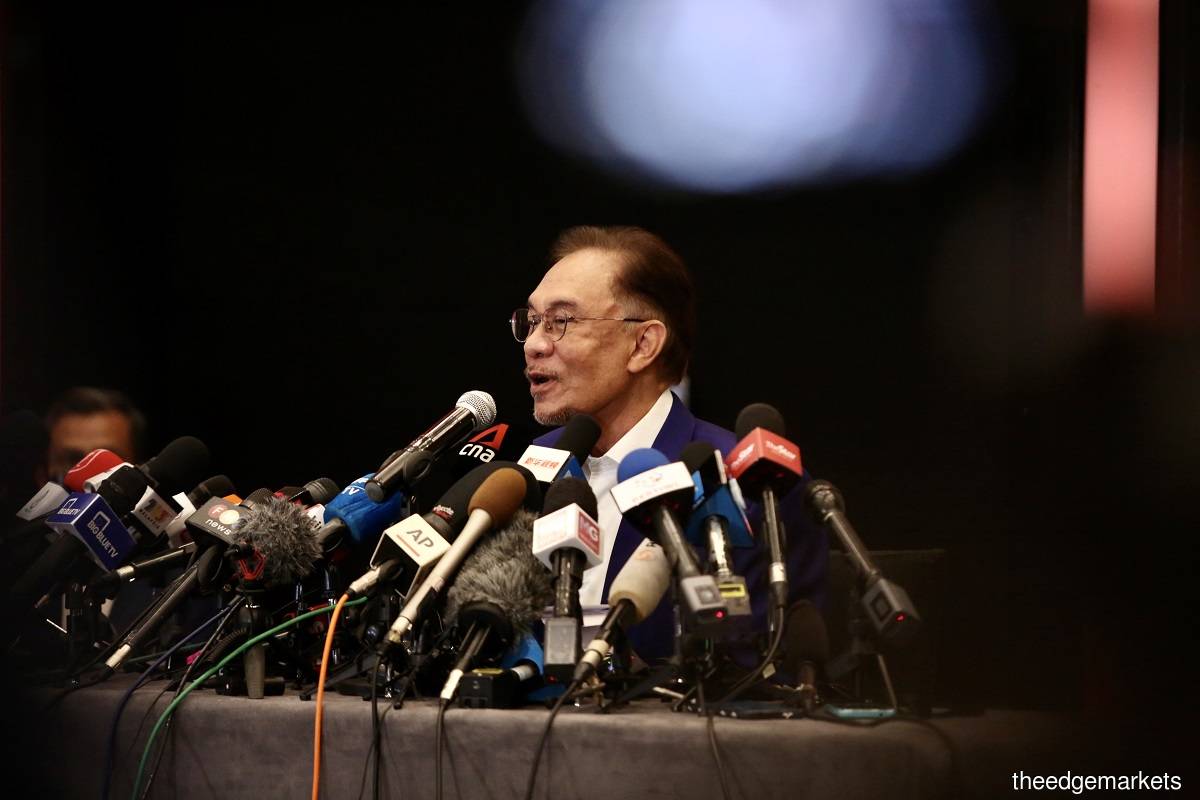 KUALA LUMPUR (Nov 9): The opposition may resort to rejecting Budget 2021 if it is not amended to meet the needs of the people to overcome the Covid-19 pandemic, said opposition leader Datuk Seri Anwar Ibrahim.
"We were asked to support the budget on the assumption that it was a Covid-19 budget," Anwar said, implying that it was not a Covid-19 budget.
He said this when kicking off the debate in the Dewan Rakyat on the budget, which was presented last week by Finance Minister Tengku Datuk Seri Zafrul Abdul Aziz.
Read other Budget 2021 news on EdgeProp.my/Budget2021
The Port Dickson MP said the opposition had intended to support the budget but the situation has changed as many of their suggestions were not taken into consideration.
"The government, the finance minister and the prime minister should be aware that there is no guarantee that the budget in its current form will be passed [by us] unless it is amended to take care of the people as per our demands," he said.
Anwar said there were many questions over the government's projections and allocations in the budget.
He described as unrealistic the government's 2021 GDP projection of between 8.6% and 9.6%.
He pointed out that the International Monetary Fund and World Bank have estimated the GDP growth to be 7.8% and 5.8% respectively.
Bank Negara Malaysia's projection, meanwhile, is 5.8%, he noted.
"So where are the high projections coming from? Projections are not always accurate, but they cannot mislead. A projection of 6.5% would have been fairer," he said.
Anwar suggested more funds should be allocated for the state's Covid-19 fund, which was set up this year to track government spending aimed at easing the economic effects of the virus. He also said initiatives such as the moratorium on loan repayment should be further improved.
He also asked about the RM3 billion which was announced last week by Science, Technology and Innovation Minister Khairy Jamaluddin Abu Bakar for Covid-19 vaccinations in the country.
"It was announced that RM3 billion would be set aside for Covid-19 vaccinations, but it is nowhere to be seen in the budget," said Anwar, who spoke for almost 90 minutes.
"If the vaccine has yet to be developed, how could the government estimate its expenditure and make a forecast on the country's economic growth?" he asked.
The government led by Prime Minister Tan Sri Muhyiddin Yassin has a thin margin in the Dewan Rakyat with only 113 of the total 222 MPs on his side. Failing to pass the plan would prove that Muhyiddin does not command enough support in the House.
Anwar reportedly has the support of 109 MPs.
Get the latest news @ www.EdgeProp.my