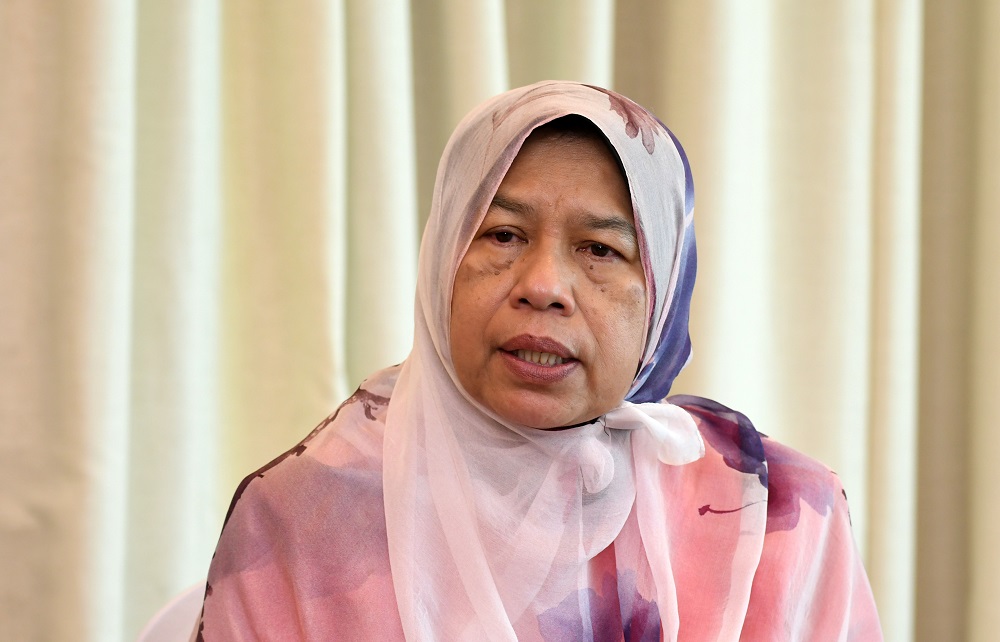 PUTRAJAYA (Nov 11): The Housing and Local Government Ministry (KPKT) sees the need to amend two acts to empower the role and enforcement of the Town and Country Planning Department (PLANMalaysia).
The acts were the Town and Country Planning Act 1976 (Act 172) and the Local Government Act 1976 (Act 171).
Its Minister Zuraida Kamaruddin (pictured) said PLANMalaysia must be given power to enforce so that the plans made by the department at the federal level could be implemented to ensure a more stable national development to avoid adversely affecting long term plans.
She said town plannings by PLANMalaysia were often neglected currently or not seriously considered by state governments or the local authorities (PBT) before they approved a development project.
''The acts must be amended to give more power so that monitoring and action can be taken against agencies or individuals who did not follow the plannings formulated by PLANMalaysia.
''I see that the original plans made by PLANMalaysia at the Federal level, tend to deviate from the actual plans when they go down to the states and local authorities.
''For example, a site planned for a playground is changed to a shopping complex,'' she said in her speech during a 2020 World Town Planning Day Celebration, here, yesterday.
''We must also think of a method whereby what is decided at the federal level, PLANMalaysia has the power to ensure they (PBT and state governments) complied with the original plans, otherwise they have to refer back to the department.
Zuraida said as the agency responsible in determining land usage in the country, PLANMalaysia should also give emphasis on the development of agricultural land.
''PLANMalaysia must decide where the agricultural land is so that there is a continuity and it is undisturbed by other developments so that Malaysia can meet basic food needs and not be dependent on imports,'' she said.
Get the latest news @ www.EdgeProp.my