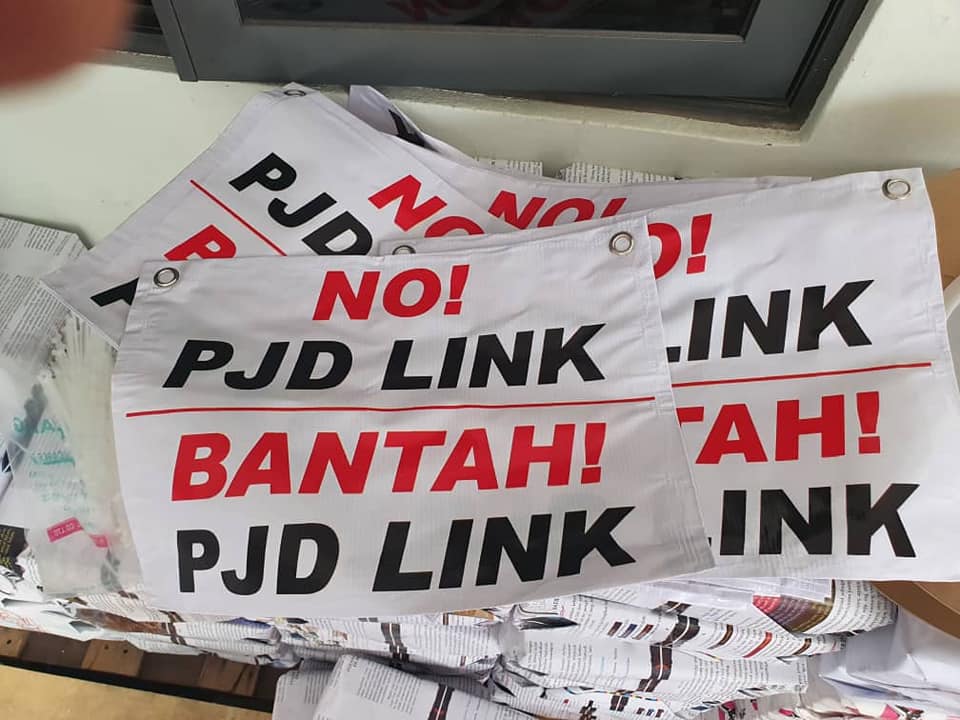 PETALING JAYA (Dec 15): Residents here are "concerned" over plans to build the 34.3km dual-carriage expressway Petaling Jaya Dispersal Link or PJD Link, reported The Star today.
As a result, some of them have organised themselves into the Concerned Residents Section 14 Petaling Jaya pro-tem action committee.
Pro-tem committee president Sheikh Moqhtar Kadir told The Star that residents were "agreeable to meeting highway authorities" only if government officers were present.
"The relevant assemblymen and developer must consider residents' views as this is in our interest.
"From our understanding, the proposed alignment raised at the state Economic Action Council meeting is now being revised after an engagement with another group of residents," said Sheikh Moqhtar.
"When the state instructed the developers to engage with the residents, we expected a townhall session to be held. But the developer has been having informal meetings with a segment of residents.
"We feel this is misleading and want the details to be made public," added Sheikh Moqhtar.
He explained that "it was unfair to meet residents without a defined alignment or showing any of the environmental, traffic and social impact assessment reports".
Sheikh Moqhtar added that residents "might not want the highway as it would change the landscape of seasoned parts in the city where many seniors were residing".
Representing another concerned group, Jalan 14/1 to 14/15 RA chairman Selva Sugumaran said Petaling Jaya already has "numerous new developments that relied on the same roads and that it was time the highway was diverted towards these new developments".
"We may not be able to stop the highway but don't take away our houses.
"If there is a need to pass through Petaling Jaya, then the residents must also have access to the highway," Selva told the daily.
He added that the highway "should cut into Section 13 as the area had been redeveloped".
As for the Selangor government, state infrastructure and public amenities, agriculture modernisation and agro-based industry committee chairman Izham Hashim explained to The Star that the PJD Link was "still at an early stage".
"The developer only presented the proposal once to the state. We have expressed our concerns regarding some sections of the highway route, especially near rivers and high-density areas.
"We have yet to receive a detailed proposal from the Federal Government and the state government will go through a thorough procedure before finalising the alignment, including carrying out all kinds of studies as well as public engagement," Izham said.
Get the latest news @ www.EdgeProp.my
Subscribe to our Telegram channel for the latest stories and updates