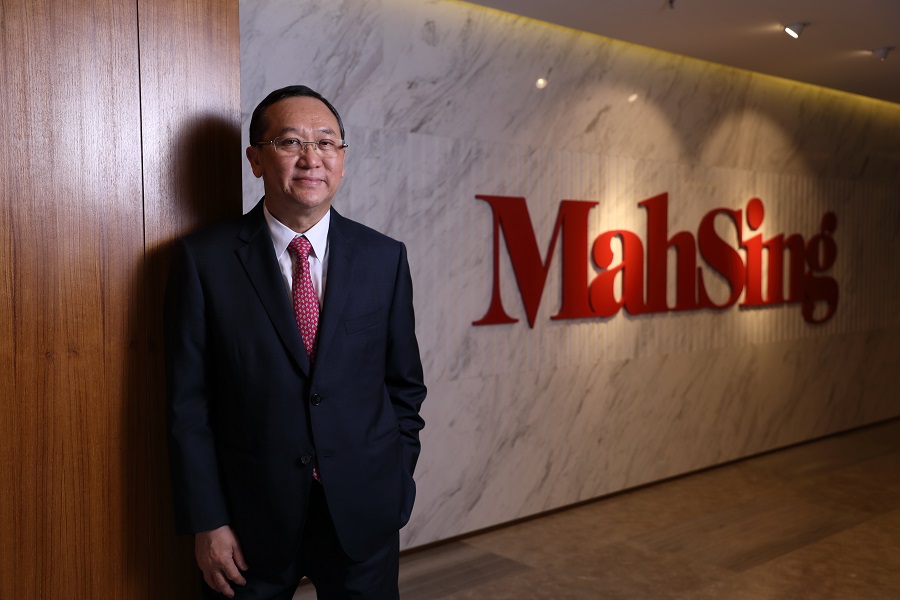 KUALA LUMPUR (Dec 21): With close to 100% approval from shareholders, Mah Sing Group Bhd will go full speed with its proposed diversification into manufacturing and trading of gloves, and related healthcare products via Mah Sing Healthcare Sdn Bhd (Mah Sing Healthcare).
In a media statement today, Mah Sing said it has obtained 99.9962% shareholders' approval at the extraordinary general meeting (EGM) held virtually on Dec 21, 2020.
Mah Sing's founder and group managing director Tan Sri Leong Hoy Kum (pictured) said the proposed diversification which predominantly targets the global market is expected to enhance the company's existing manufacturing division.
"We are exploring the possibility of listing our manufacturing division within the next five years in Hong Kong to further unlock its value in the future. The proposed diversification will also be a good complement to our existing core property development business which is focused on the domestic market," he said in a statement.
The first six production lines at Mah Sing's first glove manufacturing factory in Kapar, Klang is on track to be operational as planned in second quarter next year, followed by another six lines expected to be ready in 3Q 2021, which in total has a maximum capacity of up to 3.68 billion pieces of gloves per annum.
Meanwhile, Leong also emphasised that the company will continue to concentrate on its existing property development as it remained the key focus of the group.
As at end-September 2020, Mah Sing managed to achieve property sales of approximately RM847.1 million and is on track to achieve its RM1.1 billion sales target this year.
//end//