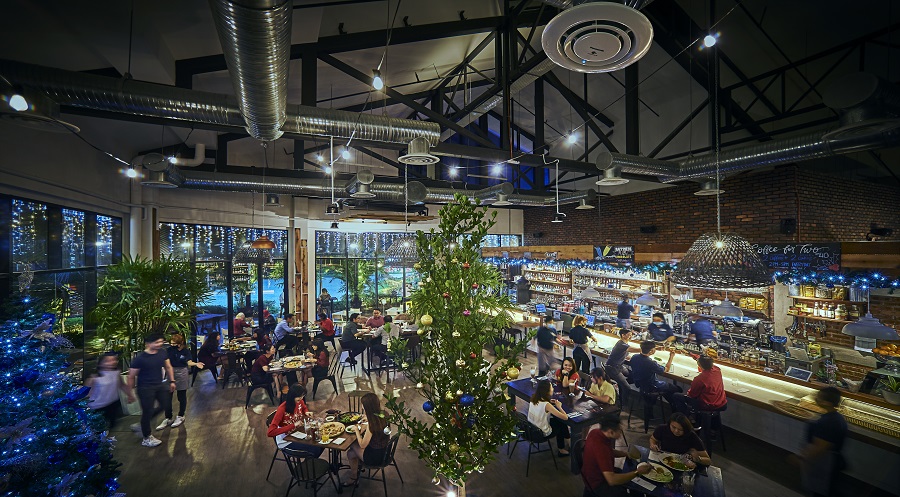 Chilling out over some good food used to be one of Malaysians' favourite pastimes. However, the Covid-19 pandemic has made many think twice about venturing out. While shopping could still be done online, a virtual get-together just doesn't feel the same without sharing some tasty bites together.
Mask on and hands off is the mantra now. How we wish there were a safe place where we could hang out without having to worry about contracting the SARS CoV-2 virus either through the air we breathe or from touching surfaces with the adhered virus.
Well, the good news is such a place has just been opened. The D'Network in Setia Eco Park is the first F&B hub in Malaysia to be fully fitted with the Panasonic Air-e Device to ensure its workers and patrons enjoy cleaner and safer indoor air quality through the nanoe™X technology.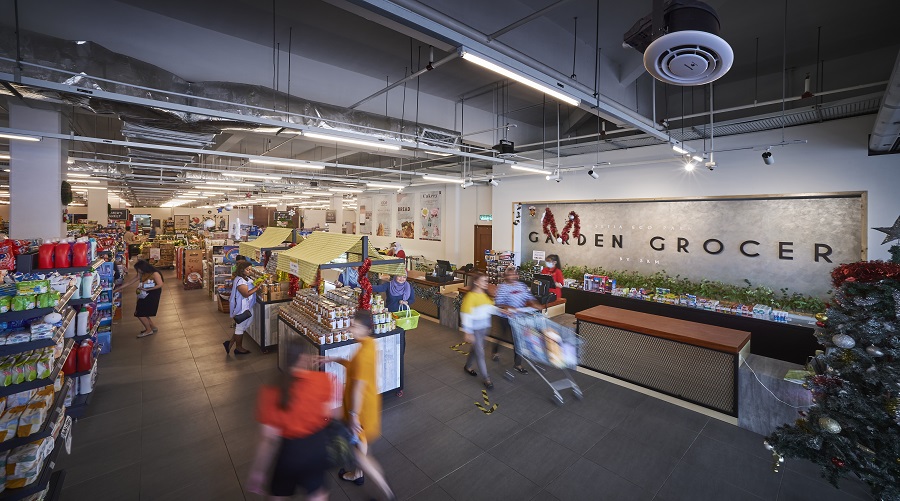 Unveiled by S P Setia Bhd on Sept 18, 2020, the commercial centre in Setia Alam, Selangor is the latest go-to place for a unique class of dining experiences – from local fare at Kotak Kopi restaurant, to authentic Thai food at Five Seasons Hot Pot, to international flavours at d'Global cuisine by Chef Zubir, an award-winning Malaysian culinary maestro and judge.
Alternatively, we can satisfy our cravings for ocean delectables at the Grand Ya Lim Seafood Restaurant, or unwind at The Grange Restaurant and Bar. For midday boosts, there is San Francisco Coffee, as well as Liana & Dina which also serves cakes and desserts to accompany the cup of Joe.
To meet the lifestyle needs of the community, D'Network houses the Garden Grocer supermarket, a shoes boutique, Thai Odyssey for spa treatment, Community Garden & Services, You & I Insurance, Mail Boxes for delivery point and e-services, and others.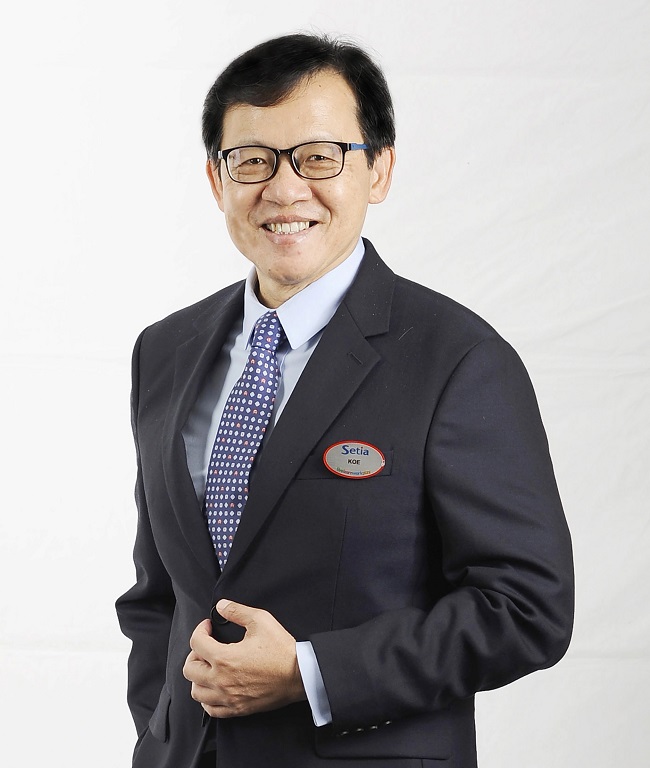 Notably, the neighbourhood retail hub boasts the first international Petanque facility set up in Malaysia. A popular French pastime, the Petanque lawn is equipped with international-standard lanes and high-quality boules to offer some outdoor fun.
A pet-friendly park at D'Network is also expected to draw visitors and their furry friends to come out for a walk among the manicured greens and the cool temperatures accorded by Setia Eco Park's adjacency to Bukit Cerakah forest reserve.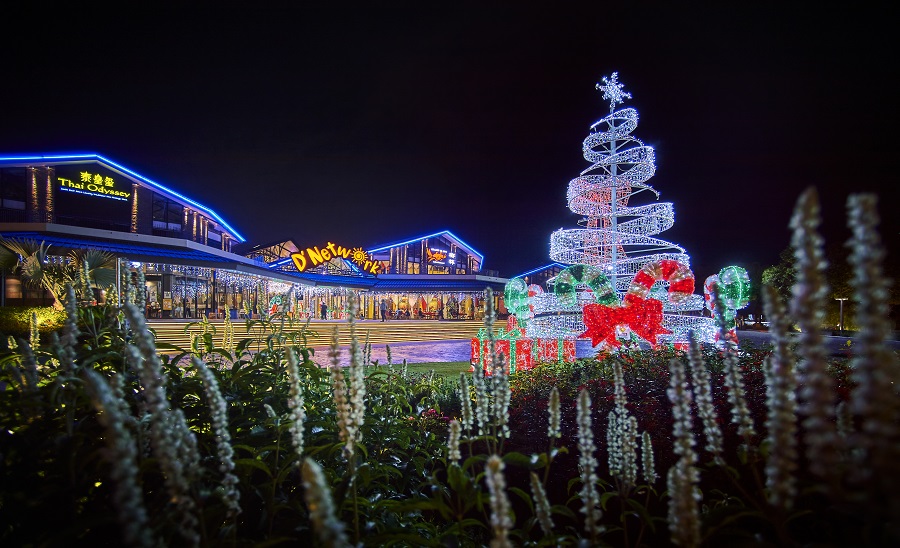 Another unique attraction in this F&B hub is the musical fountain. Dubbed the Symphony of Sustainability, it is the world's first dancing water lighted by solar power stored from the day. Diners can even pick songs in advance for special occasions.
A strategic collaboration for a safe community
Taking cognisance of the public's concern for health and safety especially in light of the outbreak of the easily transmissible SARS CoV-2 virus, S P Setia has taken the initiative to fit out D'Network with Panasonic's patented air purification technology.
The nanoe™X technology in D'Network is also the first in Malaysia to be operated on solar power, in line with S P Setia's vision to model a green and sustainable hub that utilises the most energy-efficient design.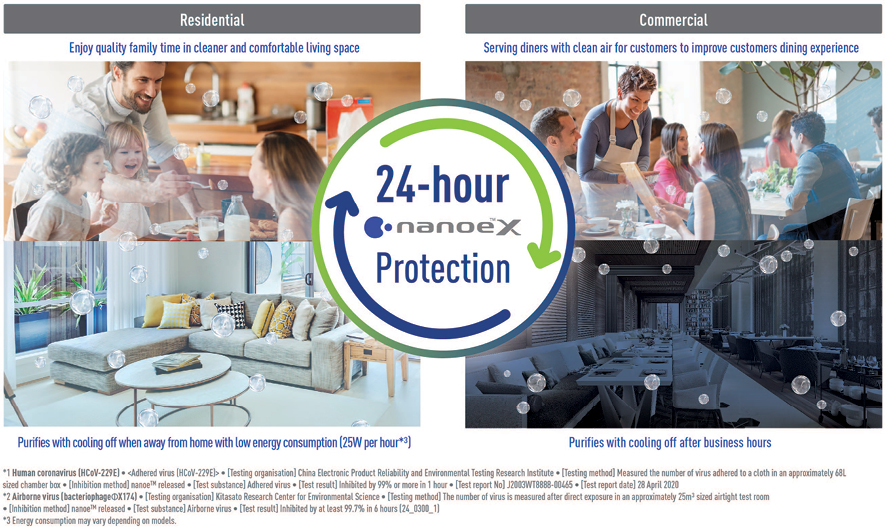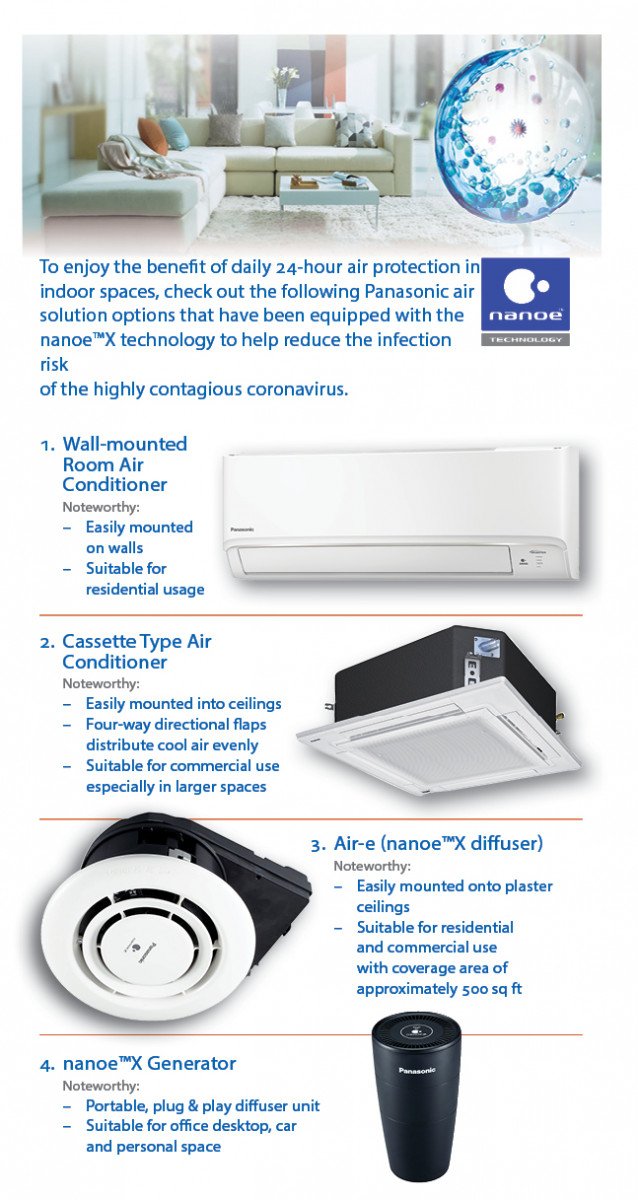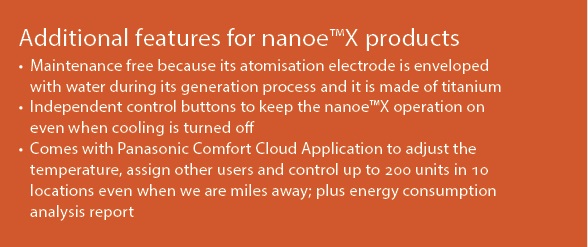 The multiple award-winning developer revealed that the brainchild behind these double firsts was Senior Executive Vice President of S P Setia, Datuk Koe Peng Kang, who had thrown out a challenge to Panasonic Malaysia to run the system on renewable resource in the eco hub.
In response, the Panasonic team said it could be done. So instead of using traditional electricity grids, they made some adjustments for the nanoe™X technology to be mechanised by solar panels on top of the D'Network roof.
Generating 345 kWp of hybrid solar energy, D'Network is the country's first F&B hub which effectively runs on power from the sun.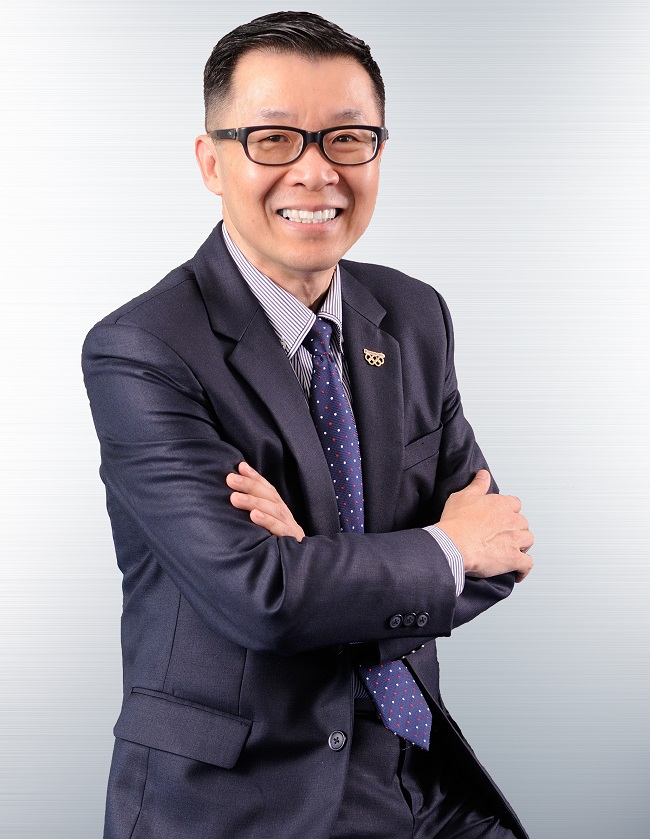 Spanning 3.16 acres, the entire D'Network's indoor area – including its dining, retail, grocery, spa and community activities – is fully installed with the Panasonic Air-e Device (nanoe™X) to curb pathogenic microorganisms in both airborne and on adhered surfaces.
"Panasonic and S P Setia's collaboration presents indeed a very smart and timely technological breakthrough to tackle the invisible threat of the Covid-19 pandemic. By equipping our outlets with nanoe™X operated by all-day solar-power, we can offer 24-hour active air purification – all whilst being environmentally friendly," said Koe.
"In today's health-conscious world, we care about exercising, eating right and hygiene, as well as the air we breathe. As a conscientious and trusted brand, we want to help create not just a better environment but also better air quality within that environment.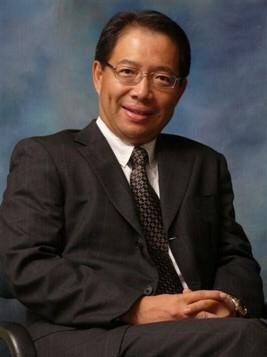 "We are truly excited to collaborate with Panasonic in creating this solar-powered, patented nanoe™X air purification system that would be beneficial to all. We hope to set a leading example to the rest in offering another level of safety and security to the communities we build. Staying true to our development philosophy, we strive to provide our patrons and the whole community more sustainable live, learn, work and play experiences," Koe added.
Meanwhile, the managing director of QAFL Business Promotion Office of Panasonic (for Asia Pacific region), Ichiro Suganuma, said: "This collaboration between S P Setia and Panasonic signifies another great partnership between us, and marks yet another application of
nanoe™X technology in providing safe and quality air in commercial spaces such as D' Network. Under the new normal, we continue to place our customers' health and safety as top priority while maintaining their comfort and user experience as our common goal."
A breakthrough technology that inhibits SARS-CoV-2 which causes Covid-19
Explaining the breakthrough innovation, Suganuma says the nanoe™X technology takes its inspiration from nature.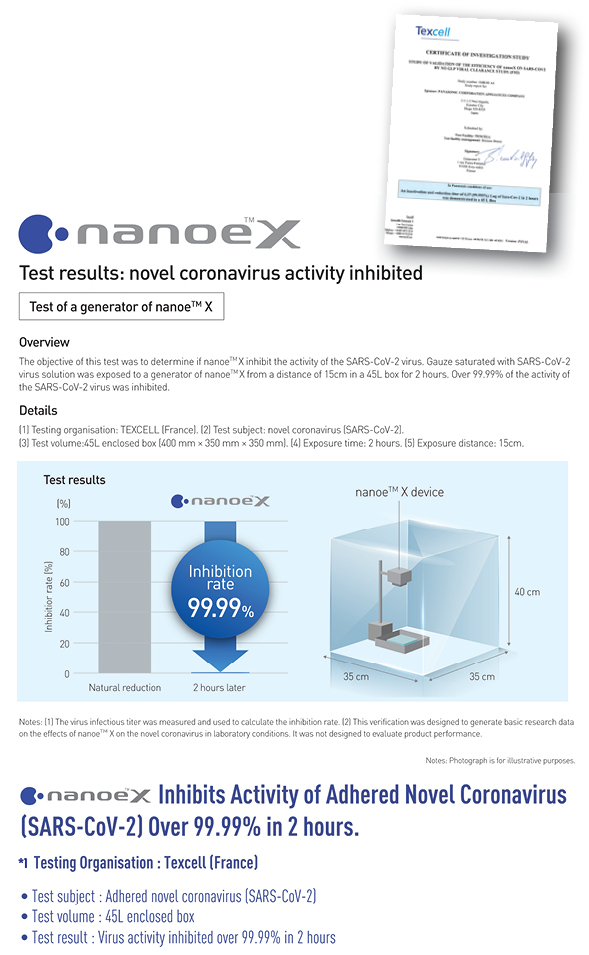 While we know taking a breather in the outdoors has a refreshing effect, we may not be aware this is mainly because the atmosphere is constantly cleansed by a natural detergent called hydroxyl radicals. This oxidising element found abundantly in open air works like soldiers that disarm undesirable pollutants from their harmful effects, making the natural surroundings smell fresh and clean.
Recognising the power of hydroxyl radicals, the Panasonic team began an extensive research and found that they have the ability to act on almost every hazardous substance including odours, mites, moulds, pollen, animal dander, allergens, fungi, pesticide residues, bacteria and viruses.
In its pursuit to provide safer environments to enhance the quality of life for all, the team laboured for 20 years and finally, at the turn of the millennium, achieved a breakthrough invention in producing hydroxyl radicals synthetically.

By applying high voltage to moisture from the air, they have created nano-sized (5-20nm) electrostatic atomised water particles containing hydroxyl radicals. More than that, the hydroxyl radicals contained in water also survive 10 times longer and spread much wider than its general counterpart.
Incorporated into Panasonic's nanoe™X Generator Mark 1 technology, the system can generate 4.8 trillion of hydroxyl radicals per second to effectively combat organic pollutants within indoor settings. The strongly oxidative and highly reactive ion is also capable of penetrating deep into fabrics to deodorise frequently encountered odours such as cigarette smoke and dampness.

Among its latest milestones, Texcell*1, a global research organisation sited in France, has recently certified the nanoe™X is even capable of neutralising over 99.99% of the SARS-CoV-2 activity in a controlled 45L test space within two hours.
"At Panasonic, we are committed to devote ourselves in enhancing people's lives through our innovative products and technology. nanoe™X is our proud patented technology which is embedded in Panasonic air quality devices such as air conditioners and air-E diffusers, providing quality air that will help to inhibit viruses (including novel coronavirus) and other allergens which will mitigate risks to air quality and provide quality air for life," said managing director of Panasonic Malaysia Sdn Bhd Cheng Chee Chung.
This story first appeared in the EdgeProp.my e-Pub on Jan 8, 2021. You can access back issues here.
Get the latest news @ www.EdgeProp.my
Subscribe to our Telegram channel for the latest stories and updates