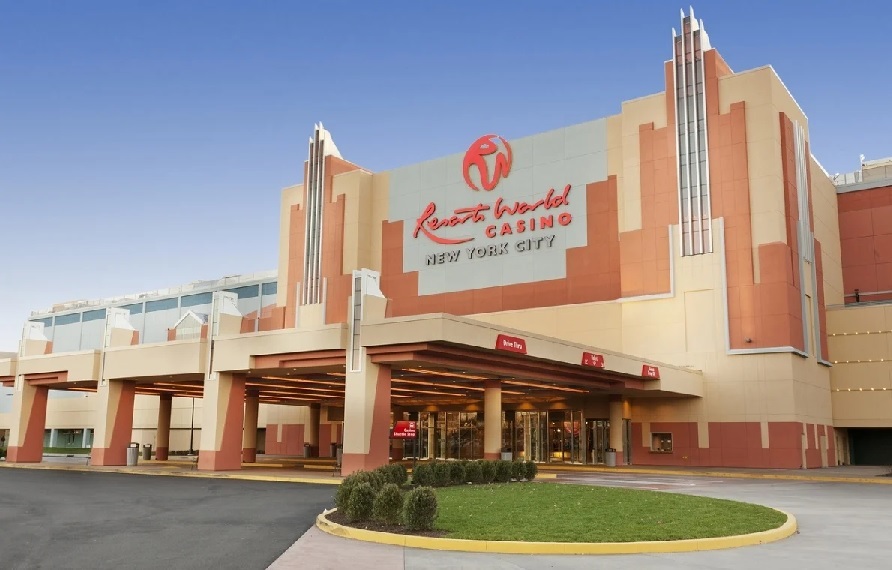 KUALA LUMPUR (Jan 26): S&P Global Ratings expects Genting Malaysia Bhd's (GenM) wholly-owned subsidiary Genting New York LLC to register a sharp recovery after the Covid-19 pandemic-driven shutdown as Genting New York operations are located at the heart of the metropolitan area in New York and has a low dependency on tourists for gaming revenue.
In a note yesterday, S&P Global Ratings said that like other casinos, Genting New York's operations were closed for six months from March 2020 due to the pandemic.
"However, with the resumption of normal operations from September to mid-November 2020, Genting New York's business was already nearly back to pre-Covid-19 levels," S&P Global Ratings analysts Shawn Park, Simon Wong and Christina Lim wrote in the note.
"We expect Genting New York's operations to recover more strongly than Genting's other gaming locations, such as Singapore and Malaysia.
"Over the long term, we see opportunities for Genting New York to further expand its operations. As the biggest taxpayer in the state of New York, the company will be a front runner in bidding for potential casino licences or other business opportunities, in our view," they said.
According to Genting Bhd's website, Genting Bhd owns a 49.5% stake in GenM, which in turn holds a 100% stake in Genting New York.
The Genting Group comprises Genting Bhd and its listed companies GenM, Genting Plantations Bhd and Genting Singapore Ltd, as well as its wholly-owned unlisted subsidiaries Genting Energy Ltd and Resorts World Las Vegas LLC, according to Genting Bhd.
In S&P Global Ratings' note, the analysts said Genting New York is a highly-strategic subsidiary of the Genting Group.
They said S&P Global Ratings believes it is highly unlikely that Genting New York will be sold, and the company should remain strategically important for the Genting Group's global standing and reputation.
"We believe Genting New York is integral to the group's solid relationship with the New York state as Genting Bhd preserves its global standing with gaming regulators in Singapore, Malaysia and the UK, as well as Nevada and New York in the US.
"Genting New York also operates in the same target market and line of business of gaming and leisure as the group. Risk and cash management are regularly monitored by GenM, Genting New York's immediate parent. Key decision-making, including investments and support, is controlled and driven by Genting Bhd, Genting New York's ultimate parent," they said.
According to the analysts, S&P Global Ratings yesterday assigned a "BBB-" long-term issuer credit rating to Genting New York and issued rating of "BBB-" to the company's senior unsecured notes.
"The negative outlook for Genting New York reflects that of its ultimate parent. This is based on our view that Genting Bhd has limited rating headroom due to its elevated capital expenditure (capex) and a delayed recovery from the Covid-19 pandemic.
Meanwhile, Fitch Ratings said it had assigned Genting New York an issuer default rating (IDR) of "BBB-" with a negative outlook.
At the same time, Fitch Ratings assigned a "BBB-" rating to the proposed unsecured notes to be issued by Genting New York and GENNY Capital Inc as a co-issuer, according to Fitch Ratings' note yesterday.
"The proposed notes are rated at the same level as the IDR because they will constitute Genting New York's direct, unsubordinated and unsecured obligations. The company plans to use the proceeds to refinance existing debt.
"Genting New York owns and operates Resorts World New York, a slot-only casino equipped with over 6,500 video lottery terminals and electronic table games. Genting New York's rating is linked to that of its stronger parent, GenM, using a top-down approach under Fitch's parent and subsidiary linkage rating criteria.
"This is due to Fitch's view of the strong linkage between Genting New York and GenM, considering the company's strategic importance to GenM's growth strategy and geographic diversification ambitions and, in turn, those of the ultimate parent, Genting Bhd," Fitch Ratings said.
On Bursa Malaysia today, Genting Bhd's share price had risen 11 sen or 2.84% to RM3.98 as at 11.02am, with a market capitalisation of about RM15.32 billion based on the company's total number of issued shares at 3.85 billion.
Meanwhile, as at 11.09am, GenM was two sen or 0.85% higher at RM2.38, with a market value of about RM13.45 billion based on the company's total number of issued shares at 5.65 billion.
Get the latest news @ www.EdgeProp.my
Subscribe to our Telegram channel for the latest stories and updates