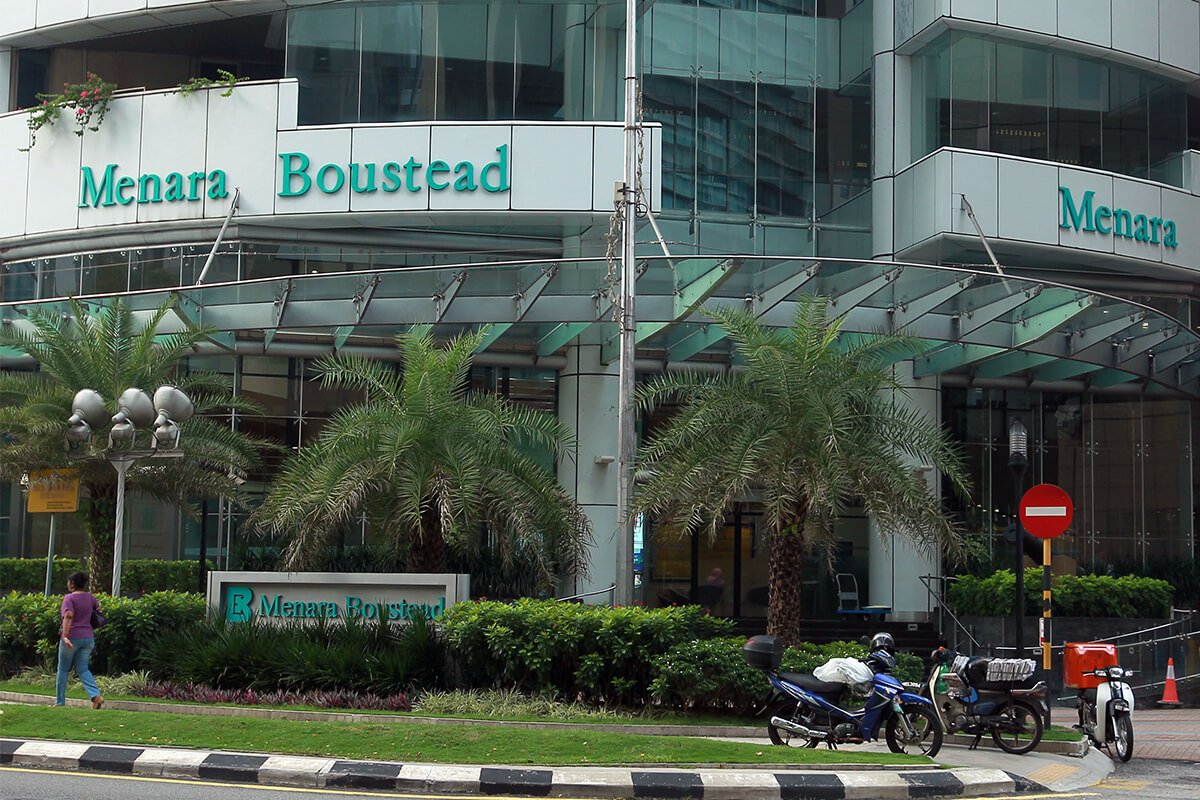 KUALA LUMPUR (Feb 5): Uncertainties stemming from Covid-19, the Littoral Combat Ship (LCS) project, leadership changes at Lembaga Tabung Angkatan Tentera (LTAT) and clarity of Boustead Holdings Bhd's (BHB) rejuvenation plan led to the armed forces fund aborting its takeover plan of Boustead after eight months of consideration.
In a statement, LTAT said that upon the latest deadline to announced a plan to privatise Boustead on Feb 2, a conscious decision was made to allow the deadline to lapse.
It said this was after considering the changing circumstances surrounding the privatisation plan, which presented heightened risk towards ensuring the successful completion of the privatisation.
"We were conscious to do this in the best interest of our key stakeholders, particularly our contributors, the armed forces personnel," LTAT said.
These changes included potential uncertainties as a result of the prolonged Covid-19 measures that could further delay the diversified conglomerate's privatisation. Additionally, there were also further uncertainties over the key businesses of Boustead, namely banking, hotel, property and retail petroleum, LTAT explained.
LTAT also highlighted leadership changes on its side and at Boustead, which require sufficient time to review ongoing projects and initiatives.
Moreover, there was also the question of Boustead's rejuvenation plan, which included a plan to address its debt levels. it highlighted.
As such, LTAT's current focus is on the execution of its strategic asset allocation (SAA) framework, which was completed towards end-2020. The framework establishes the objective of better diversification of investments in its portfolio, it noted.
LTAT said that it intends to rebalance its portfolio by increasing fixed income instruments (20%), reducing real estate and private equity exposure (10% respectively), and increase the diversification of its public equity portfolio (50%) and the remaining portion in other asset classes, including money market instruments.
The fund also noted that at a later stage, it plans to diversify its investments in the international arena, like other funds in the country.
"While full implementation of the initiatives as part of the strategic transformation plan would take a few years and continues to be a work in progress, LTAT will continue to assess its options in respect of creating value from its existing key investments, including reviewing the merits of any potential value creation exercise, subject to 4/4 commercial viability to LTAT and BHB, within the boundaries of the takeover rules and relevant regulations.
"At this juncture, LTAT will continue to work closely with BHB in terms of providing support towards its 'Rejuvenating Boustead' plan and future growth strategies," LTAT noted.
The fund also explained that it had previously engaged in the privatisation of Boustead to protect the value of its investments, as well as to pave the way to support the potential restructuring of Boustead that was being planned.
This, it argued, would help accelerate its own strategic transformation plan, which involves capitalising on immediate high-impact initiatives as catalysts to address immediate gaps and creating value in achieving longer-term sustainability.
To recap, LTAT announced that it was considering taking Boustead private at 80 sen in May. On Feb 2, the fund announced that it was aborting the exercise.
Earnings-wise, for the nine months ended Sept 30, 2020 (9MFY20), Boustead reported a wider net loss of RM153.1 million, compared with RM14.2 million a year prior. Revenue for the nine months was 6.16% higher at RM7.79 billion, compared with RM7.33 billion previously.
As of Sept 30, 2020, its borrowings stood at RM7.7 billion.
Boustead is the main dividend income contributor to LTAT. The conglomerate was financially stressed in recent years and that affected its affordability to declare generous dividends.
Boustead has several listed entities under its belt. It holds a 20.73% stake in Affin Bank Bhd, a 57.42% stake in Boustead Plantations Bhd, a 65% stake in Boustead Heavy Industries Corp Bhd and 56.09% of Pharmaniaga Bhd.
Shares in Boustead were 2.5% or 1.5 sen lower at 58.5 sen as of 11.56am today, translating into a market capitalisation of RM1.19 billion. It saw 2.28 million shares done.
Get the latest news @ www.EdgeProp.my
Subscribe to our Telegram channel for the latest stories and updates