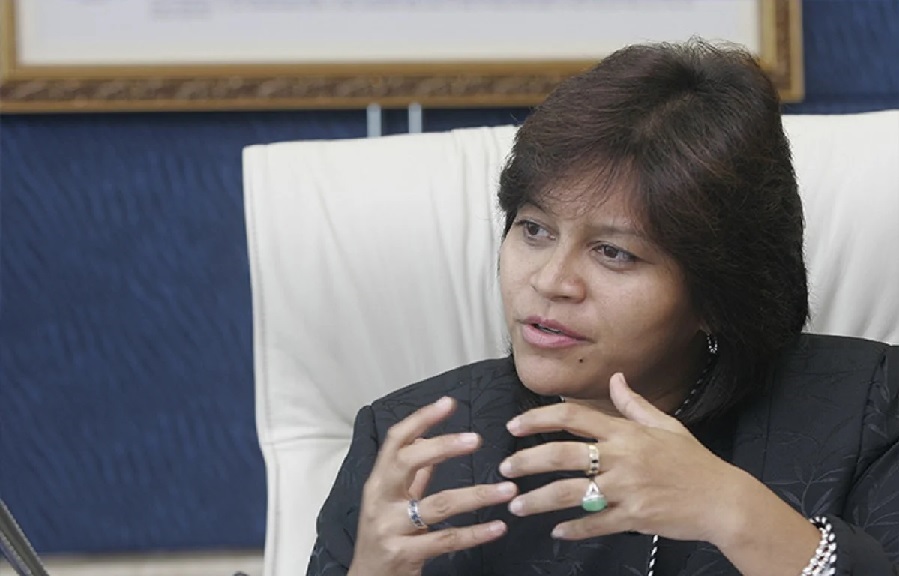 KUALA LUMPUR (Feb 17): Dewan Rakyat deputy speaker Azalina Othman Said (pictured) has questioned the reasoning for the suspension of Parliament during the state of emergency, raising concerns that the legislature's functions have been "emasculated" while the executive has "free rein" over the country's affairs as a result.
In a letter addressed to Attorney-General Tan Sri Idrus Harun, the Pengerang lawmaker said she was "bewildered" at how accommodations to facilitate sittings employed by other countries, such as lowering the quorum of MPs, flexible sitting times and broadcasting of chamber proceedings are not being used.
"As [you] may be aware, almost all other countries including those with significantly higher Covid-19 have not suspended their Parliament. Instead, countries such as our colonial master, the UK, have made significant technical and procedural work so that Parliament proceedings can take place safely and efficiently," she said.
She added that the Attorney-General's Chambers has "restrictively" advised the government that all activities of committees established in Parliament including Special Select Committees (SCs) can no longer continue even if conducted virtually.
According to Azalina, this will effectively prevent MPs who are members of the SCs from investigating and scrutinising issues affecting Malaysians, as well as engaging with bureaucrats and technical experts on such matters.
"[You] would know that SCs play a significant role in the running of our nation as they publish their findings in a report and the government is expected to respond to any recommendation that is made," she added.
She also highlighted that the Parliament has a constitutional role to hold the executive arm of the government accountable, and should be able to discharge its duties free from the dominion of the latter.
"I must stress that ministerial responsibility is central to the Parliamentary system because it ensures the accountability of the government to the legislature and thus, ultimately to the electorate as a whole," she said.
However, the suspension of Parliament has meant that there are no ways of enforcing ministerial responsibility against the Cabinet and individual ministers.
"How can there be a full Cabinet functioning if there is no means of enforcing ministerial responsibility? Why is there no Special Emergency Cabinet? Are we excusing ministerial responsibility because of a health crisis?" she asked.
Azalina also raised concerns that any emergency proclaimed, or any ordinance promulgated under Article 150 of the Federal Constitution "shall not be challenged or called in question in any court on any ground".
Thus, Azalina proposed the suspension of the current Cabinet and for it to be replaced with a Special Emergency Cabinet which consists of relevant ministries only until the state of emergency ends, which is slated for Aug 1 this year.
"Concurrently, a bipartisan Special Parliamentary Committee comprising government and opposition MPs can be chaired by the Yang Di-Pertua Dewan Rakyat to, among others, enforce ministerial responsibility and provide the necessary checks and balance," she said.
The letter was copied to Prime Minister Tan Sri Muhyiddin Yassin, de facto law minister Datuk Seri Takiyuddin Hassan, and Dewan Rakyat Speaker Datuk Azhar Azizan Harun among others.
Azhar, who is the superior of Azalina, is the brother of Idrus.
Get the latest news @ www.EdgeProp.my
Subscribe to our Telegram channel for the latest stories and updates