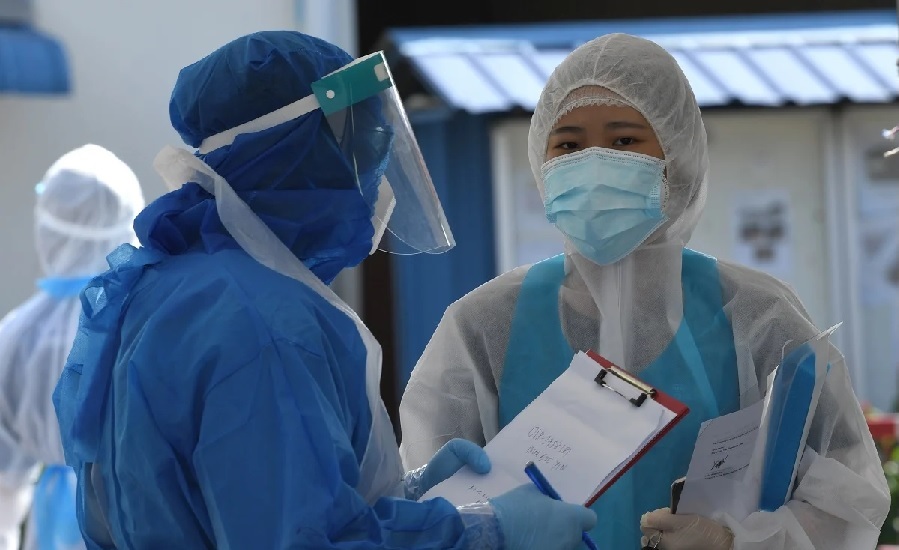 KUALA LUMPUR (Feb 26): Malaysia has recorded a jump in the number of daily confirmed Covid-19 cases today to 2,253, from 1,924 yesterday, pushing the cumulative coronavirus infections in the country to 295,951.
Deaths from the illness increased to 1,111 after 11 more fatalities — involving eight Malaysians and three foreigners aged between 36 and 78 years — were recorded, according to the Ministry of Health.
Four deaths were recorded from Selangor, three from Kuala Lumpur, and two from Sarawak, with one each from Sabah and Johor, according to health director-general Tan Sri Dr Noor Hisham Abdullah.
Meanwhile, 3,085 more Covid-19 patients have recovered, bringing total recoveries to 266,846.
This further trimmed the tally of active cases to 27,994, marking the 16th consecutive day of decline as daily recoveries continue to surpass new infections.
According to Dr Noor Hisham, Selangor topped the list with the most Covid-19 infections today at 633, followed by Perak (545), Johor (276), Sarawak (250), Sabah (129), Kuala Lumpur (122), Penang (93), Kelantan (73), Negeri Sembilan (68), Kedah (25), Pahang (21), Melaka (13), Perlis (four) and Terengganu (one).
Selangor also continues to lead with the highest cumulative Covid-19 infections at 98,117, followed by Sabah (52,595), Johor (35,303) and Kuala Lumpur (34,519).
Eight new workplace clusters detected, four in Selangor
The ministry identified 10 new Covid-19 infection clusters today, of which eight are linked to workplaces while two are community clusters.
Four of the workplace clusters were identified in Selangor, namely the Bukit Putra cluster in Gombak with 24 infections, the Teknologi Emas cluster in Kuala Langat (20), the Jalan Jenjarum cluster in Petaling (24), and the Tapak Bina Persiaran Freesia in Kuala Langat (19).
The remaining workplace clusters are the Simpang Tiga Muar cluster in Muar (55) and the Jalan Mega Satu cluster in Johor Bahru (nine), Johor; the Merotai Besar cluster in Kalabakan, Sabah (26); and the Genting Terang cluster involving Barat Daya and Seberang Perai Selatan in Penang (21).
Meanwhile, the two community clusters are the Kampung Telekong cluster, which spans Kuala Krai and Machang in Kelantan with 29 infections, and the Kampung Columbia cluster in Manjung, Perak with 11 infections.
To date, 1,121 clusters have been reported in the country, with 628 clusters having been declared ended after no new cases were reported in 28 days.
Get the latest news @ www.EdgeProp.my
Subscribe to our Telegram channel for the latest stories and updates