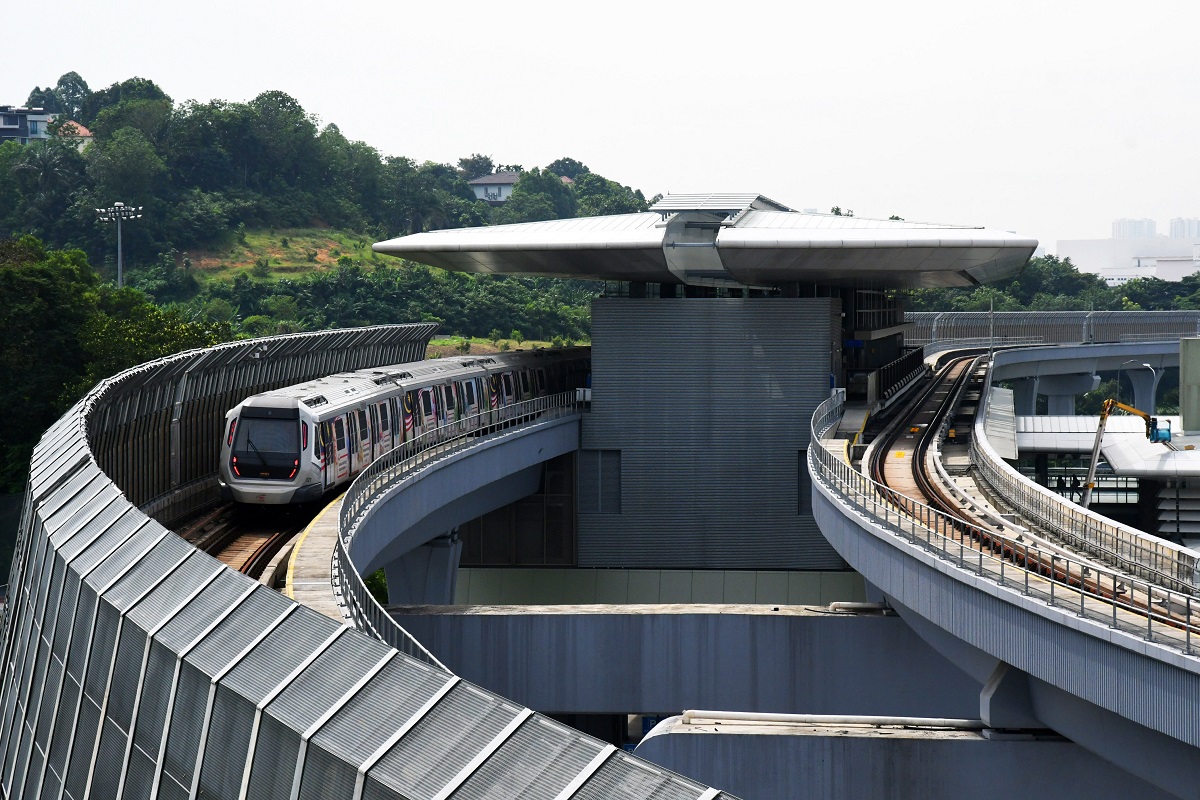 KUALA LUMPUR (April 17): MRT Corp said in its briefing last week said that the MRT3 mega project will be "game changer" with high "spillover effects" that will boost the technological capabilities of local talent, "support socio-economic development across urban areas along the route and create jobs for Malaysians".
"This is not just a construction project but a large transformation — a large change management programme," said MRT Corp CEO Datuk Mohd Zarif Hashim.
This is in light of the government's decision to do away with the practice of appointing project delivery partners (PDPs) to implement "large-scale rail projects".
"In the past, the Barisan Nasional government had opted for the PDP structure for MRT1. This was continued in MRT2, but later switched to turnkey contract mid-construction under the Pakatan Harapan administration," wrote The Edge Malaysia in report this week.
The weekly revealed that with MRT3, MRT Corp wants to have "a hybrid project structure" with "private funding of up to 30% or about RM9 billion for the project, while the rest will be financed by the government". MRT Corp will therefore be the project owner and manager.
"Unlike the PDP structure, part of the financing risk is transferred to the contractors, while MRT Corp retains a higher degree of control over the execution compared with the turnkey structure," explained the business publication.
This will also reduce some of the financial burden on Putrajaya "which needs to prioritise its stretched financials for other socio-economic programmes and assistance packages amid the Covid-19 pandemic".
Analyst says "underlined companies" such as Gamuda Bhd, Malaysia Resources Corp Bhd and IJM Corp Bhd as potential contenders, "owing to their large balance sheets".
MMC Corp Bhd, Ahmad Zaki Resources Bhd, Gabungan AQRS Bhd, Sunway Construction Group Bhd as well as industrialised building system expert Kimlun Corp Bhd "are also seen as key potential participants".
The same report also stated that any foreign partnerships "must contain knowledge or technology transfer such that local players would be able to undertake the entire project in the future, with a vision to develop the integrated rail systems locally".
Other "considerations" are "the need to spread out the project's supply chain in order to maximise the targeted spillover effect".
The estimated price tag for MRT3 at RM30 billion would be 33% lower than the RM45 billion estimated when the project was first announced.
"This is despite the indicative route now extended to 50km from 40km previously, with at least 30 stations and with some 40% or 20km of the route underground," reported The Edge.
Read the full report in this week's The Edge Malaysia
Get the latest news @ www.EdgeProp.my
Subscribe to our Telegram channel for the latest stories and updates