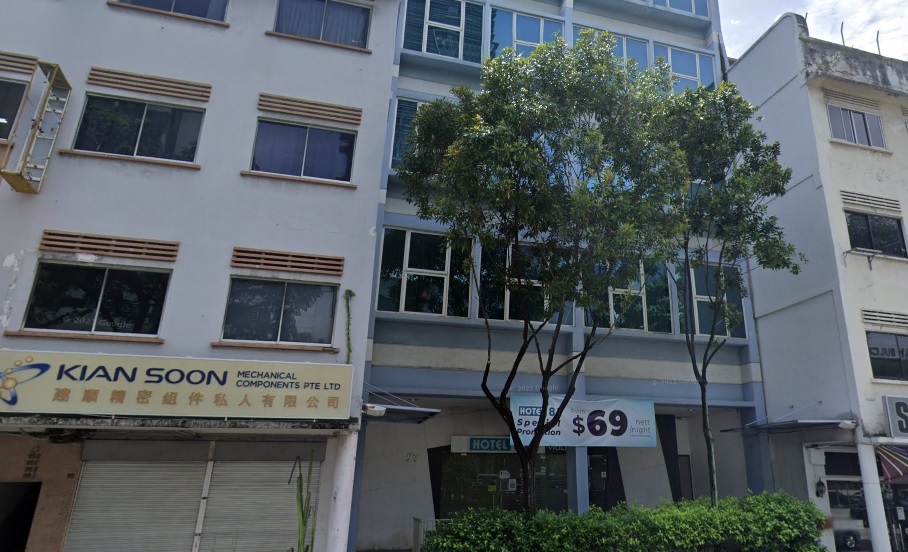 KUALA LUMPUR (April 21): The customer is not always right. And this is especially so if the customer starts to destroy a business' property.
Singapore Navy personnel Lau Sheng Shiun, 34, found out the hard way when he was convicted today of one count of mischief by fire last month for "using a lit cigarette to set four towels alight at a hotel in Lavender Street, Singapore on Sep 12, 2017", reported broadcaster Channel News Asia (CNA).
According to the report, Lau had gone drinking with co-accused Chua Wen Hao, also from the republic's navy, at a karaoke lounge on Sep 12, 2017 when they met a Vietnamese lady. The trio then went to Hotel 81 Violet (pictured) where Chua checked into a room with the same lady.
Lau later followed Chua into the room but was spotted by a front desk staff via CCTV. The staff then went to the room to inform Chua that the hotel's policy allows only two people per room
Lau then asked the staff if he could book a room for three people but was not allowed to do so by the staff. He reportedly then left the premises through "the back door" where he then took a smoke at "the back of the hotel, where crates of towels were kept, and set fire to some of them".
CNA also reported that the damage inflicted by Lau cost the hotel a grand total of S$60 (RM185.75).
The broadcaster also stated that Lau claimed trial to the charge as "he was too drunk to remember what happened and incapable of forming the intention to commit the offence".
He added that he acted in such a way as he was "probably frustrated that there wasn't a room for three persons". He intends to appeal against his conviction and sentence.
Lau was sentenced to three months' jail.
Get the latest news @ www.EdgeProp.my
Subscribe to our Telegram channel for the latest stories and updates