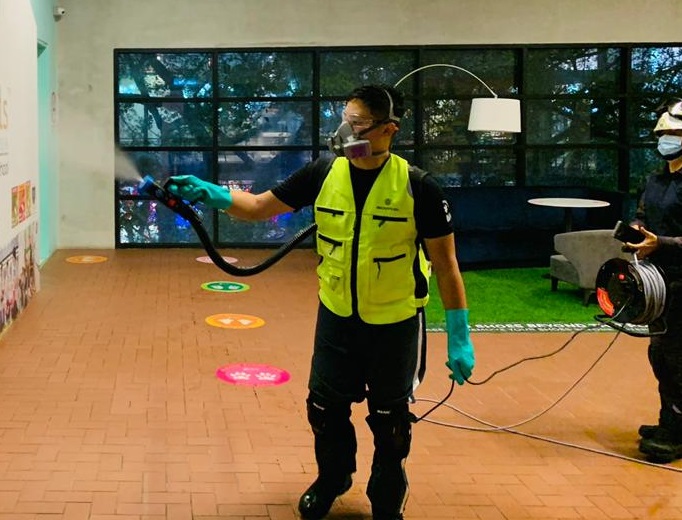 KUALA LUMPUR (May 8): It is called the Hotspot Identification for Dynamic Engagement or HIDE. The list first list of places termed as Covid-19 hotspots has been revealed by the authorities but what is the man in the street to do with this information?
Below, the Ministry of Health has provided all one needs to know:
Frequently asked questions about the Hotspot Identification for Dynamic Engagement (HIDE)
General
1. What is HIDE?
HIDE (Hotspot Identification for Dynamic Engagement) is a Big Data Analytics and AI system to predict specific MySejahtera premises that are at risk of becoming COVID-19 hotspots over a 7-day horizon. The system leverages on MySejahtera check-ins and other existing healthcare databases to make these predictions.
Every day, the HIDE system will generate a list of predicted premises that will be published by the Ministry of Health to facilitate self-regulation by the general public and businesses.
2. Why HIDE?
Insights from HIDE facilitate more targeted and pre-emptive actions going forward. We observed that only 0.2% of premises registered on MySejahtera account for around 90% of COVID-19 transmissions in Malaysia. These insights help relevant authorities deploy enforcement resources better, and further reduce the need to rely on blanket measures to manage the COVID-19 pandemic.
3. Are these premises actual clusters?
No. These premises are potential cluster locations that are at-risk of materialising should no corrective actions be taken, rather than actual clusters that have been identified. Therefore, the list of premises generated by HIDE is separate from the clusters that are reported daily by the Director-General of Health.
4. Who developed and manages the HIDE system?
The HIDE system is developed and managed by the Crisis Preparedness and Response Centre (CPRC), a unit under the Ministry of Health, which comprises officers from various Ministries and Government agencies. This is line with the whole-of-Government approach being taken to manage the pandemic, while minimising the costs to jobs and incomes.
5. Who owns the data and resulting analysis arising from the HIDE system?
All data pertaining to HIDE is owned by the Ministry of Health.
For premises owners
6. Why did my premises appear on HIDE?
Based on backward and forward contact tracing using MySejahtera check-in data, a sizeable number of individuals were potentially exposed to COVID-positive individual(s) have visited your premises.
7. If HIDE flags my premises, do I need to shut down my premises? What pre-emptive actions can I take?
No. You do not need to shut down, unless required by enforcement authorities. However, you are advised to quickly undertake these pre-emptive actions, including:
a. Enhance gatekeeping (checking the risk status of MySejahtera check-ins, and deny individuals with 'high risk' status from entering);
b. Screen your workers for COVID-19, be it with RTK-Ag or RT-PCR tests; and
c. Enhance crowd control measures, especially areas with tight spaces, or that are prone to overcrowding.
Time is of essence. The faster you respond with corrective actions, the better our chance to prevent a cluster from materialising.
8. Are these pre-emptive actions necessary?
Fighting COVID-19 is a shared responsibility. We all have a role to play. Early intervention efforts can help reduce transmission and prevent the formation of clusters. This can help save lives and preserve livelihoods.
9. How long should I take pre-emptive actions for?
The seven days after your premises is listed on the HIDE list are crucial (Day 1 begins when your premises is listed on HIDE) as this is the period when the premises is most at-risk of having a cluster materialise without preventive actions.
Having said that, these pre-emptive actions (i.e. gatekeeping, crowd-control, and rapid testing of workers) are best practices to prevent the spread of COVID-19. We strongly advise businesses not to let their guard down even after the premises have been taken off the HIDE list.
10. How do I get my premises off the HIDE list?
Should there be no hotspots materialising at your premises arising from pre-emptive actions, your premises will likely be off the list within 7 days of publication. We will publish a daily list of premises that have been taken off the HIDE list.
We would like to stress that there is a possibility of a premise being listed on the HIDE list more than once, which is usually an indication that controls have been inadequate. High-traffic, poor ventilation and crowded premises are most at-risk.
For the general public
11. I have visited premises flagged by HIDE, what should I do?
If you have visited the premises within 7-days after the premises was flagged by HIDE, you are encouraged to isolate yourself, minimise further contact with others, and monitor yourself for any symptoms. If you develop symptoms over the next 14 days, you are advised to take a COVID-19 test at your nearest health screening facility.
12. What should I do with the HIDE list that is published daily?
Self-regulation on the part of the public and business owners form Malaysia's first line of defenceagainst COVID-19. The daily publication of the list aims to empower the public to make informed decisions on their movement and conduct.
Get the latest news @ www.EdgeProp.my
Subscribe to our Telegram channel for the latest stories and updates