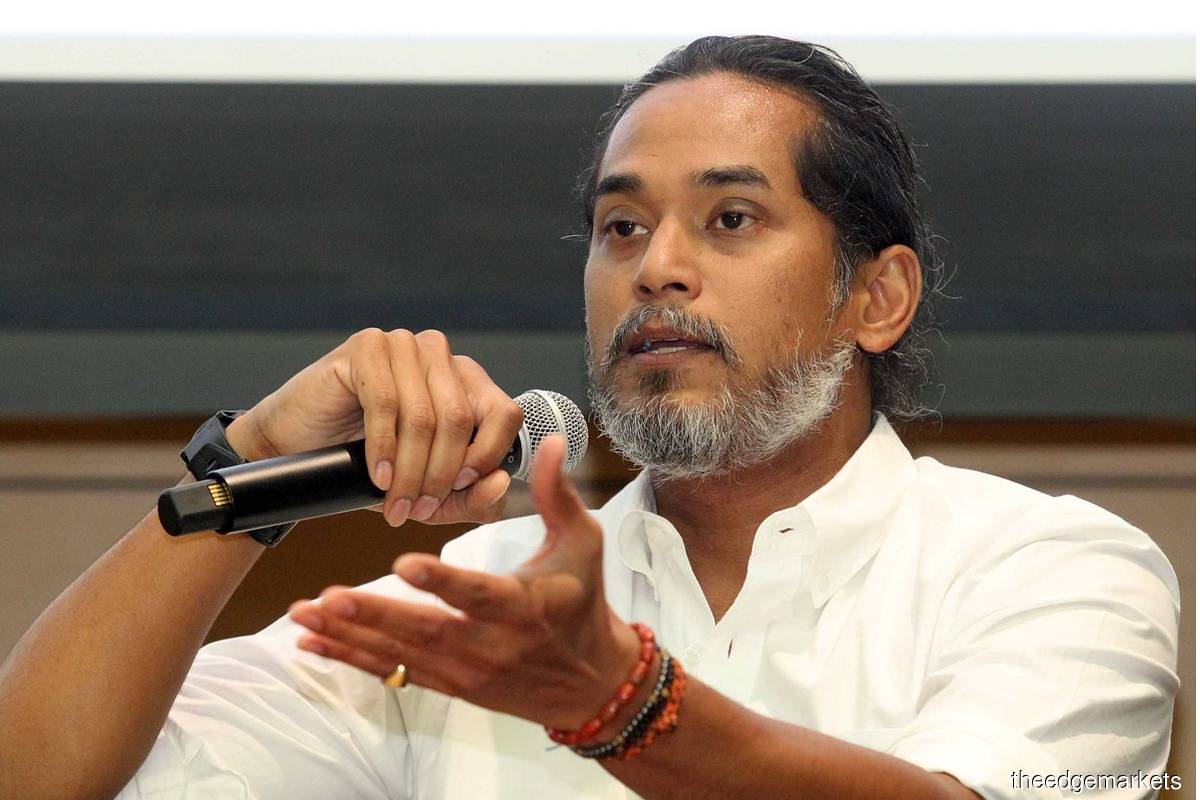 KUALA LUMPUR (May 19): The federal government has not blocked the alleged private offer to donate two million doses of Sinovac vaccine to the Penang state government which has since been found to be a scam, said Khairy Jamaluddin today.
In a virtual press conference today, the Coordinating Minister for the National Covid-19 Immunisation Programme (NIP) said that channel checks with Sinovac found that no contact had been made as alleged by the supposed donor, Hong Kong-based Xintai Development Enterprise Ltd.
A company search also found that Xintai Development Enterprise did not exist as it was not registered in Hong Kong, the minister said.
Khairy was responding to an allegation that claimed the federal government had blocked the offer to the Penang state government, which it received via a letter on Feb 1 from one Yong Chee Kong with an address in Kota Kinabalu. The letter claimed it would make a US$2 million (RM8.27 milllion) deposit to Sinovac to procure the vaccines.
"The offer is bogus. It is completely untrue. We checked with Sinovac and they have no dealings with the company. We checked with company records in Hong Kong, and the company does not exist. No one even knows who Yong Chee Kong is."
Interestingly, Khairy said his ministry also received a similar letter from Yong on Feb 9 for a similar donation offer — two million doses of Sinovac vaccine — but to the Sabah state government. He added that the offers were made when the government had yet to approve the Sinovac vaccine.
"If the Penang state government can prove that this donation from Yong Chee Kong is legitimate, I will give the approval [for the donation] immediately for them to bring in these vaccine [doses]," said Khairy.
"I welcome anyone who wishes to assist the government by providing vaccine supplies, but it must go through the proper channels.
"This is a controlled item — this is not like buying T-shirts in Shoppee. This is about procurement of vaccines which require NPRA's (National Pharmaceutical Regulatory Agency) approval and other regulatory approvals in order for them to be brought into the country."
A police report will be lodged in order to identify Yong, with the situation creating much confusion for Penang Chief Minister Chow Kon Yeow, Khairy said.
Checks also showed that there was an eight-year-old company registered in Hong Kong named Xintai Enterprise Development Ltd — whose name is very similar to the non-existent Xintai Development Enterprise Ltd —where Yong supposedly served as general manager.
Yesterday, Khairy said Putrajaya would allow state governments to procure vaccines on their own under several conditions, including that the vaccines must have obtained NPRA's approval.
"As stated, federal government bookings must be prioritised. I support any offer from state governments, but for those interested, they must be aware that the vaccines will be provided after supply for the federal government is satisfied under the NIP for free vaccination to the public," he added.
NPRA currently has approved vaccines from Sinovac, AstraZeneca-Oxford University, and Pfizer-BioNTech, which have cleared the minimum efficacy rate of 50% as recommended by the World Health Organization.
Get the latest news @ www.EdgeProp.my
Subscribe to our Telegram channel for the latest stories and updates