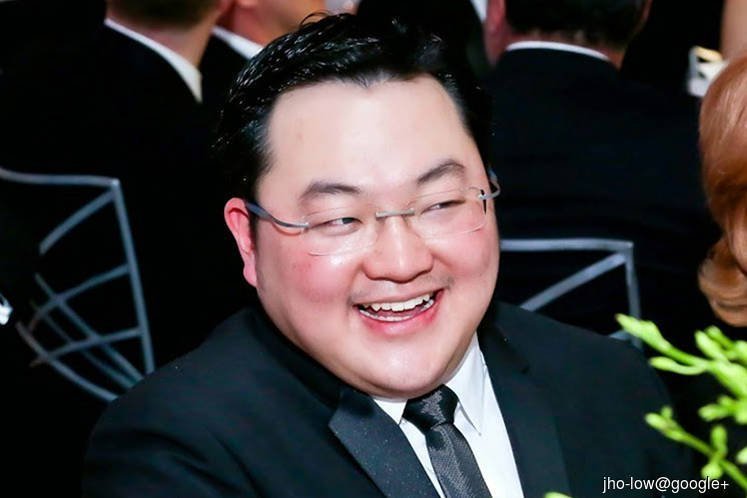 KUALA LUMPUR (June 12): Penang-born fugitive businessman Low Taek Jho (Jho Low) (pictured) and rapper Prakazrel "Pras" Michel were on Thursday charged in the US District of Columbia with orchestrating an unregistered, back-channel campaign in 2017 linked to former US president Donald Trump to have investigations related to 1Malaysia Development Bhd (1MDB) be dropped, and to send a Chinese dissident back to China.
According to a statement from the US Department of Justice (DOJ), the 39-year-old Jho Low, along with Michel, 48, also a businessman, allegedly conspired with Elliott Broidy, Nickie Lum Davis and others to engage in undisclosed lobbying campaigns by Jho Low and China's vice minister of public security.
The campaigns were allegedly mounted to have the 1MDB embezzlement investigation that the US initiated in 2015 and its related forfeiture proceedings involving Jho Low and others be dropped, and to have the Chinese dissident — said to be billionaire Guo Wengui, according to reports by Bloomberg and CNBC — be sent back to China.
Michel and Jho Low have also been charged with conspiring to commit money laundering related to the foreign influence campaigns.
Michel, who was part of the hip hop trio Fugees that churned out some popular hits in the 1990s, is also facing a third charge with witness tampering and conspiracy to make false statements to banks.
Earlier this morning, Bloomberg quoted Michel's attorney Benjamin Brafman as saying in a statement that "Pras intends to defend this case very vigorously and believes that when all of the facts are developed, a jury will conclude that this was a selective prosecution that unfairly targeted Mr Michel and will exonerate him".
According to the US DOJ, Michel and Jho Low were previously charged in 2019 in the District of Columbia for allegedly orchestrating and concealing a foreign and conduit contribution scheme in which they funnelled millions of dollars of Jho Low's money into the US presidential election as purportedly legitimate campaign contributions, all the while concealing the true source of the money, which is believed to be 1MDB.
According to the 2019 indictment, Michel allegedly received Jho Low's money and personally, as well as through approximately 20 straw donors, contributed it to the US election.
In the latest charge instituted against them, Jho Low could face a maximum penalty of five to 10 years in prison per count. Michel, meanwhile, could face a range of maximum penalties from five to 20 years in prison per count.
It was reported on Aug 22 last year that Jho Low allegedly helped a minister from China to meet with a US lobbyist. The matter, which came to light based on a US DOJ complaint against lobbyist Davis for acting as a foreign agent for Jho Low without disclosing it to the US government, did not identify the minister then, who was only referred to as "PRC Minister A".
"On or about May 18, 2017, Person A (Michel), Person B (Broidy) and Davis travelled to Hong Kong and were transported to Shenzhen, China, where they met with Foreign National A (Jho Low) and PRC Minister A in a hotel suite," the US DOJ's criminal complaint read.
This was to arrange to deport Guo, which was reportedly unsuccessful.
Get the latest news @ www.EdgeProp.my
Subscribe to our Telegram channel for the latest stories and updates