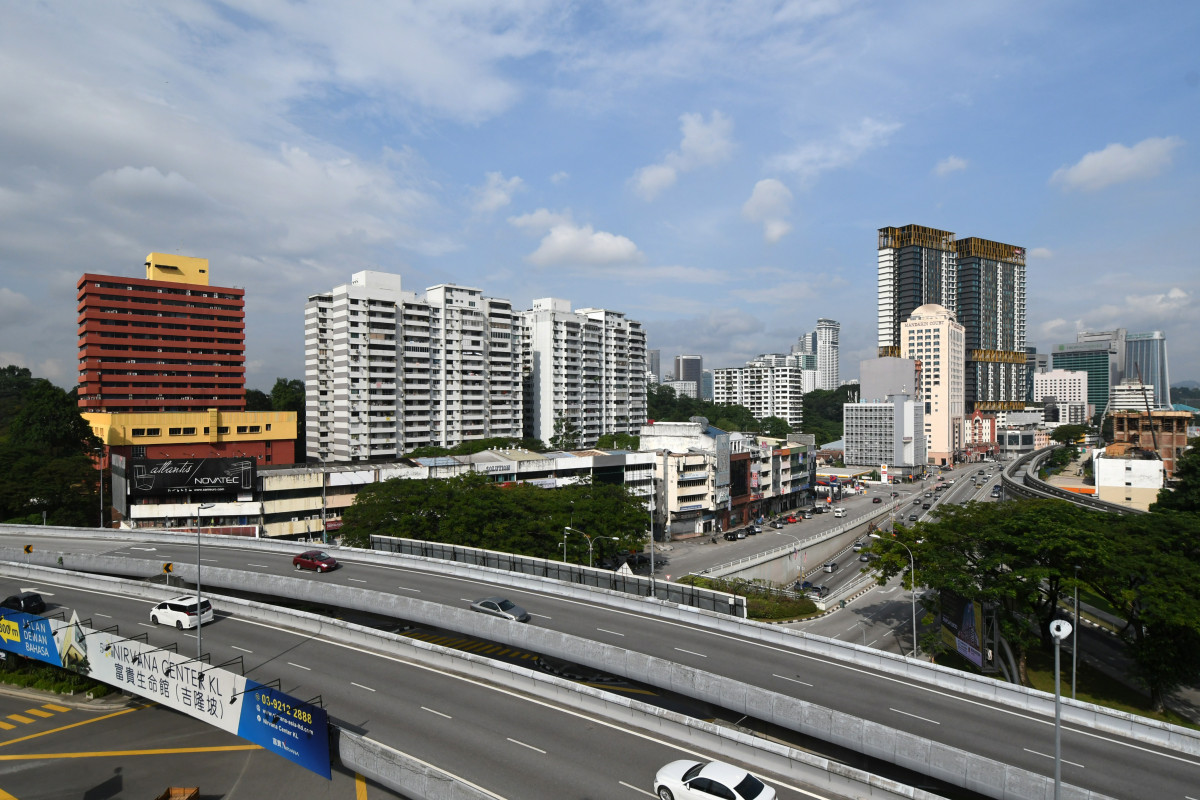 KUALA LUMPUR (June 29) : The Association of Banks in Malaysia (ABM) and Association of Islamic Banking and Financial Institutions Malaysia (AIBIM) said today that their member banks will be offering six-month moratorium from July 7, in line with the government's PEMULIH stimulus.
The associations said in a joint statement that they remain cognizant that the rakyat continue to face financial challenges due to the ongoing lockdown under Phase 1 of the National Recovery Plan.
According to them, their member banks will be offering a six-month moratorium on the instalments of all credit facilities (excluding credit cards) for all individuals (including all B40, M40 and T20 borrowers/customers), microenterprises, small and medium enterprises that have been affected by the Covid-19 pandemic on an opt-in basis.
For credit card facilities, they said banks will offer to convert the outstanding balances into a three-year term loan/financing with reduced interest/profit rates to help borrowers better manage their debt.
They also noted that under the scheme, borrowers and customers are only required to contact their banks to opt in to benefit from the moratorium and approval will be given automatically to all borrowers/customers.
"Banks are committed to making the process as easy and seamless as possible with no supporting documentation requested upfront for approval purposes," they said.
They added that the moratorium is applicable to loans/financing approved before July 1 and not in arrears for more than 90 days on the date the request for moratorium is submitted to the bank.
According to the statement, borrowers/customers who wish to take up this moratorium will need to contact their banks from July 7 onwards.
Due to the ongoing movement restrictions, they said, borrowers/customers are strongly encouraged to contact their banks through official digital channels such as the banks' website, via email or over the phone.
"If borrowers/customers are unable to use the banks' digital channels, they may also visit the bank branches to submit their request for the moratorium.
"However, they are advised to check on their respective banks' website for information on any changes in operating hours or arrangements for over-the-counter services in view of the continuing restrictions owing to the pandemic," they said.
According to them, banks will strive to process all requests for moratorium in the shortest time possible.
However, given the possible large volume of requests and the lockdown constraints on working protocols that all member banks are operating under, they said, there may be some initial operational challenges.
"Borrowers/customers can rest assured of the full commitment by member banks to ensuring all issues will be addressed on a timely basis," they said.
As announced by Bank Negara Malaysia, they said, borrowers/customers' Central Credit Reference Information System (CCRIS) records will remain unaffected by opting in for this moratorium.
"As such, borrowers/customers do not have to worry about the impact on their future credit profile," they said.
Further, they added that Agensi Kaunseling dan Pengurusan Kredit (AKPK) is ready to provide the necessary advice and guidance to both individual borrowers/customers and microenterprises, including options for debt restructuring.
In addition to contacting the banks, they said, microenterprises can also request for assistance through AKPK's dedicated micro business helpdesk at www.akpk.org.my/microhelpdesk.
The virtual help desk provides free financial advice and facilitates applications for repayment assistance, they added.
They added that any affected borrowers who have had their request for moratorium rejected by the banks or are still facing difficulties after consultation with their banks can contact BNMTELELINK at bnm.my/RAsurvey.
Nevertheless, borrowers and customers are reminded to be wary of scammers and only opt in for this moratorium through official bank channels.
"Borrowers/customers are also advised not to deal with any third parties claiming to be agents/representatives of the banks on matters relating to this new moratorium.
"ABM and AIBIM member banks do not appoint or engage third parties or agents for purposes of the moratorium," they said.
Get the latest news @ www.EdgeProp.my
Subscribe to our Telegram channel for the latest stories and updates