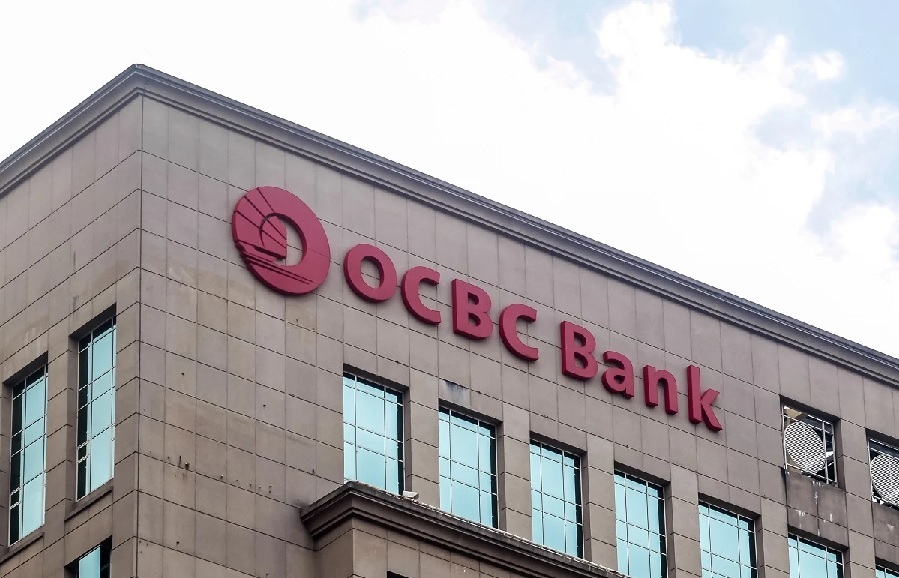 KUALA LUMPUR (July 7): Banks have started taking applications for the six-month loan moratorium today.
This is in line with the Pakej Perlindungan Rakyat dan Pemulihan Ekonomi (PEMULIH) stimulus package.
The applications can be made by individuals, microenterprises, as well as small and medium enterprises (SMEs) affected by the pandemic.
Bank Negara Malaysia has assured that the approvals will be given automatically and the opt-in for the moratorium will be easy with no need for supporting documentation.
The central bank also gave assurance that approvals will be given automatically.
The banking regulator had also noted in a July 6 statement that opting for repayment assistance will increase the overall cost of borrowing, as interest/profit will continue to accrue on deferred payments.
It added that borrowers' Central Credit Reference Information System (CCRIS) records will not be affected by any form of repayment assistance received in 2021.
Here are the banks that are offering the opt-ins and the how-to guide:
RHB Banking Group
RHB Banking Group will provide customers with a choice between a six-month deferment of instalments on loan/financing facilities and a 50% reduction in instalments for six months under the PEMULIH package.
The PEMULIH Repayment/Payment Assistance programme applies to all individual borrowers, microenterprises, as well as SMEs that have been affected by the Covid-19 pandemic.
This is applicable to loan/financing facilities approved before July 1, 2021 and are not in arrears for more than 90 days on the date the application is submitted. No supporting documents are required upfront for the processing of applications.
Customers who wish to apply only need to submit their request through the RHB e-Form available on RHB's corporate website, or respond to two-way SMS messages that are being sent to them.
"To make it even easier for our individual customers, we are sending out special two-way SMS messages inviting them to apply for the PEMULIH Repayment/Payment Assistance programme. Customers only need to read the terms and conditions, and thereafter respond to the SMS message to apply. Emails will also be sent to our microenterprise and SME customers with links to simple e-forms to facilitate their application process," said RHB group managing director and group CEO Datuk Khairussaleh Ramli in a statement today.
As of June 30, 2021, RHB has extended in total approximately RM34.4 billion in various forms of payment assistance to retail and SME customers, benefitting more than 240,000 individuals and more than 4,700 SME businesses since the beginning of the Covid-19 pandemic.
OCBC Bank (Malaysia) Bhd
OCBC Bank (Malaysia) Bhd (OCBC Bank), together with its Islamic banking subsidiary OCBC Al-Amin Bank Bhd (OCBC Al-Amin), today commenced the moratorium sign-up exercise for its individual, microenterprise and SME customers under the PEMULIH package.
All individual, microenterprise and SME customers may now sign up online or at the bank's branches for either a six-month deferment of instalments or 50% reduction in instalments for six months.
To opt in for the programme, OCBC customers may apply online using the bank's simplified application process.
OCBC CEO Datuk Ong Eng Bin said the bank is committed to supporting every customer who has been adversely affected by the pandemic and MCO.
"We encourage those who find themselves needing the latest breathing spaces to take full advantage of the two repayment assistance options by signing up via our simple and convenient online channels. We will get back to you as quickly as possible. However, do bear with us if it takes us slightly longer to respond in the first few days as we anticipate there might be a sudden surge in requests," he said.
In addition to the basic moratorium programme, OCBC Bank is also offering its credit card members to convert their outstanding balances into a three-year term loan/financing with reduced interest/profit rates so they can better manage their debt.
CIMB Group Holdings Bhd
CIMB announced that all individuals, microenterprises and affected SME customers of CIMB Bank Bhd and CIMB Islamic Bank Bhd can now opt in for the six-month moratorium with approvals given automatically.
It said customers are also given alternative options such as a 50% reduction in instalments for six months on credit facilities such as mortgages, ASB loans/financing and variable rate credit facilities. Customers can also opt for a three-month moratorium for hire purchase facilities while for credit cards, customers can convert their outstanding balance into a three-year term loan/financing with reduced interest/profit rates to help them better manage their debt.
Clients of the banking group can access a fully digital e-form, available on the banking group's website. The webpage also outlines the payment assistance options that are available in a simplified manner where customers are only required to choose their preferred option in order to activate the process. The opt-ins can be done via phone, email or at bank branches (subject to the relevant operating conditions).
As of early July this year, CIMB has provided financial payment relief assistance to around 223,000 individual and SME customers, amounting to more than RM28 billion, with an approval rate of virtually 100%.
The banking group noted that approvals are given automatically and no documentation is required upfront. However, hire purchase customers are required to sign a variation agreement with their guarantor if any before the payment assistance can be activated.
"CIMB understands and empathises with our customers during this extremely difficult period. We would like to reassure our customers that CIMB is committed to providing them with assistance as we continue to face the prolonged challenges of the pandemic. By making access to the payment assistance easy and convenient for our customers, we hope to quickly help ease the financial burdens of our customers and provide breathing space for them to focus on rebuilding their livelihoods and ensure the well-being of their families and loved ones," said CIMB Group CEO Datuk Abdul Rahman Ahmad in a statement today.
Affin Bank Bhd
Affin Bank has stated that all individual or retail customers, microenterprise and SME clients will be eligible for financial relief under the loan moratorium, with the bank offering the deferral of repayment instalments of all credit facilities with the bank (excluding credit cards) for a period of six months.
Customers can apply for the moratorium through its online banking platform, visiting any of its bank branches or calling its contact centre.
"For this moratorium offer under the government's PEMULIH package, customers can expect a speedy and easy application process where they will not be required to provide supporting documents. The bank understands the importance of this moratorium on customers impacted by Covid-19 and we are expediting the processing of applications and keeping our customers informed within a short turnaround time of five days for individuals and 14 days for SME customers," said Affin Bank president and group CEO Datuk Wan Razly Abdullah Wan Ali in a statement today.
Malayan Banking Bhd
Malayan Banking Bhd (Maybank) said all individuals (B40, M40 and T20 borrowers), microenterprises and SMEs can apply for the moratorium. It is also offering an alternative repayment assistance option of a 50% reduction in monthly instalments for six months.
Customers may apply for the moratorium or repayment assistance through its online and mobile banking platforms.
The moratorium on the monthly instalments and repayment assistance plan covers all loans and financing (excluding credit cards).
For credit card facilities (excluding charge cards), Maybank will offer to convert the outstanding balances into a three-year term loan with reduced interest rates so that borrowers can better manage their financial obligations during these challenging times, it added.
The measures are applicable for loans or financing approved on or before June 30 and which are not overdue for more than 90 days on the date the request is submitted to the bank.
"Approval will be given automatically to all customers in the above categories and Maybank has designed the process to be hassle-free with no supporting documentation requested upfront for approval purposes," it added.
Customers can also contact the bank via telephone as well.
Public Bank Bhd
Public Bank Bhd is offering a six-month moratorium to individuals, regardless of their income level, as well as microenterprises and SME customers who face loan repayment difficulties during this pandemic. Customers may also opt for a 50% reduction in their monthly instalment payment for six months.
On top of this, it is also providing other rescheduling and restructuring of loan and financing arrangements as requested by customers.
Customers can opt-in via its online platform, email or phone. It has also set up special repayment assistance help desk lines for this purpose.
"With the resurgence of Covid-19 cases and the imposition of a more stringent Movement Control Order, Public Bank reassures customers its commitment and provision of financial assistance will continue nationwide. We hope our customers will continue to remain optimistic as Public Bank will continue to support them to navigate through the pandemic," said Public Bank Managing Director and Chief Executive Officer, Tan Sri Tay Ah Lek.
Get the latest news @ www.EdgeProp.my
Subscribe to our Telegram channel for the latest stories and updates