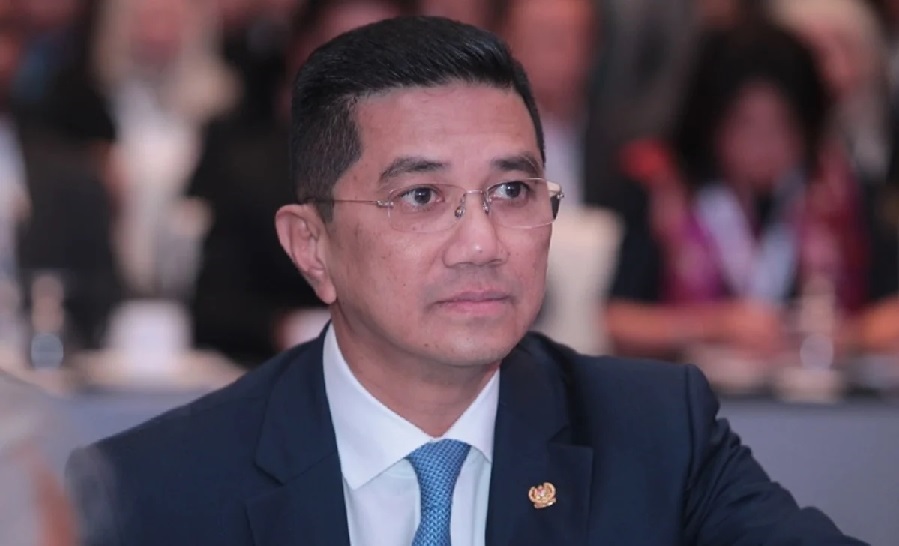 KUALA LUMPUR (June 30): The Kuala Lumpur High Court has dismissed an application by Senior Minister of International Trade and Industry Datuk Seri Mohamed Azmin Ali (pictured) to strike out a suit filed by 10 Gombak voters against him for alleged deceit and breach of fiduciary duty as the member of Parliament (MP) of the parliamentary constituency.
Justice Datuk Akhtar Tahir also denied an application by the 10 Gombak voters to strike out certain paragraphs in Mohamed Azmin's statement of defence dated Jan 29, 2021.
While delivering his decision via Zoom this morning, Justice Akhtar said there were triable issues in the case, hence it should proceed to trial.
However, the judge also surmised that the paragraphs in Mohamed Azmin's statement of defence that the voters are seeking to strike out should be retained because those paragraphs are relevant.
The paragraphs the voters are seeking to get struck out are concerning Datuk Seri Anwar Ibrahim's sodomy trials in 1998 and 2010.
Lawyer Nizamuddin Hamid, who is representing Mohamed Azmin, told theedgemarkets.com that they will be appealing against Justice Akhthar's decision to not strike out the suit.
The trial will begin on June 7 to June 10, 2022 with case management on April 22, 2022.
Mohamed Azmin filed the striking out application last month on the grounds that the suit did not disclose the reasonable cause of action, and instead was defamatory, frivolous, and vexatious, or led to an abuse of the court process, as well as ultra vires of the Federal Constitution.
On Nov 27 last year, 10 registered voters in the Gombak parliamentary constituency filed the suit against Mohamed Azmin for alleged deceit and breach of fiduciary duty through the "Sheraton Move" that caused the Pakatan Harapan government to collapse in February last year.
The lawsuit was filed in the High Court via Messrs Yohendra Nadarajan.
In their statement of claim, the plaintiffs, aged between 36 and 64 years, are seeking, among others, a declaration that Mohamed Azmin, as the Gombak MP, had breached his fiduciary obligations, deceived them during the election in the constituency as well as breached the representation made to them.
The voters claimed Mohamed Azmin, who was elected Gombak MP in the 14th general election, had deceived voters whom he courted on the premise of ousting Barisan Nasional from the government but now allied himself with the same in the new Perikatan Nasional government.
By breaching these representations, the voters claimed that Mohamed Azmin had violated constitutional rights, especially the principles of parliamentary democracy and representative democracy, which form part of the basic structure of the constitution.
Therefore, the plaintiffs are applying for a declaration that the defendant has breached his fiduciary duty and the duties owed, in addition to deceiving them, and as such are seeking damages, including aggravated or exemplary damages, interests, costs and other orders deemed fit by the court.
Get the latest news @ www.EdgeProp.my
Subscribe to our Telegram channel for the latest stories and updates