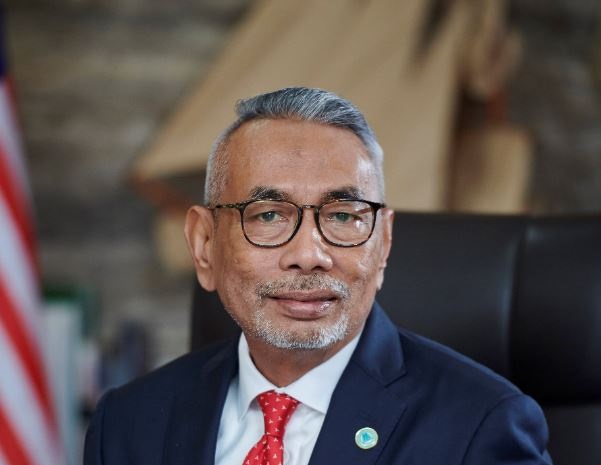 PETALING JAYA (July 2): The Master Builders Association Malaysia (MBAM) together with 35 associations in the construction industry is urging for vaccination priority to be given to construction industry workers and the building materials supply chain under Phase 2 of the National COVID-19 Immunisation Program (PICK).
Among the associations include the likes of the Building Materials Distributors of Association of Malaysia, the American Concrete Institute (ACI) Malaysia Chapter and the Malaysia Bricks Manufacturer Association.
The associations are also pushing for a target of full vaccination or two doses by the third quarter of 2021, and the reopening of the construction industry in stages and by priority.
In a joint memorandum addressed to Prime Minister Tan Sri Muhyiddin Yassin, MBAM President Tan Sri Sufri Hj Mhd Zin highlighted that while they strongly support the efforts and initiatives of the Special Committee for Ensuring Access to COVID-19 Vaccine Supply (JKJAV) and the COVID-19 Immunisation Task Force (CITF) to date, they also hope to see the vaccine supply delivery schedule to be improved to achieve the set vaccination rates.
The industry is also pleased with the implementation of the Construction Industry Vaccination Program (CIVac), an effort by the Construction Industry Development Board (CIDB) Malaysia, led by the Ministry of Works to expedite vaccination among the construction workforce to achieve the appropriate percentage of herd immunity, he added.
"However, with the allocation of CIVac vaccines for only 40,000 workers in Phase 1 and 100,000 workers in Phase 2, which is 10% of the total construction industry workforce comprising about 1.4 million people, it is feared that the target of herd immunity networks will not be achieved according to government's planning," said Sufri in the statement.
MBAM is also pleading for a more pragmatic and humane approach to foreign workers in the construction industry should be considered by the government, especially those who hold expired travel documents and/or work passes but are stranded in Malaysia to date due to lack of transportation back to their country of origin.
"In addition, we would also like to appeal for the vaccination process of construction workers to be carried out by mobile Vaccination Centres (PPV) which are deployed to dormitories or workers centred residences, in order to reduce mass movement to static PPV and minimise the interaction between the workers and the local community, especially from the vulnerable group," Sufri stressed.
Additionally, MBAM is also requesting that the SOPs for the construction industry and all related subsectors be issued early before the implementation date of any new restrictions or regulations, rather than being introduced at the last minute.
"This is to help contractors and all elements of the construction supply chain make adequate preparations in the implementation of the SOPs," said Sufri.
Get the latest news @ www.EdgeProp.my
Subscribe to our Telegram channel for the latest stories and updates