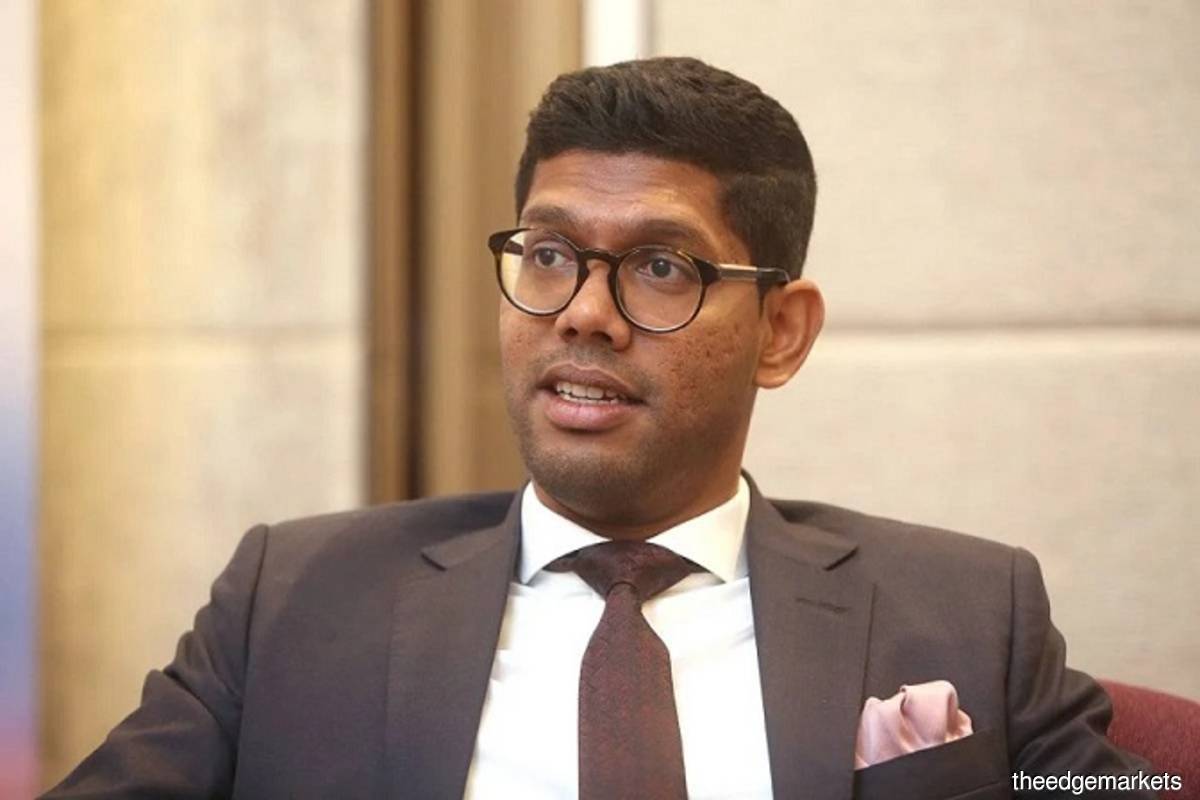 KUALA LUMPUR (July 15): Berjaya Corp Bhd (BCorp) plans to privatise subsidiary Berjaya Land Bhd (BLand) and sell Berjaya Sports Toto Bhd (BToto) under the diversified group's strategic transformation plan, which includes a proposed hospitality real estate investment trust (REIT).
BCorp group chief executive officer (CEO) Abdul Jalil Abdul Rasheed said today BCorp has not set a timeline to privatise BLand but he hopes BCorp will "do it sooner rather than later".
"There is an element of funding. It will cost money to take the stock (BLand) off the market.
"Whether that money is best spent taking the stock off the market or spending it elsewhere, that's the difficult decision I have to make," Abdul Jalil said at a virtual event organised by MIDF Amanah Investment Bank Bhd today.
As BLand owns a lot of companies, Abdul Jalil said BCorp sees the need to rationalise BLand, and the best way is to privatise BLand.
Abdul Jalil said BCorp plans to sell BToto as the number forecast operator is in a highly regulated business.
According to him, BCorp's preference is to focus on businesses that are not highly regulated.
He said BCorp has not, however, put a timeline on the planned sale of BToto and that BCorp will sell BToto when the price is right.
"I'm not too much in a rush (of selling BToto), because it gives good dividends," he said.
He said BCorp may expedite its BToto disposal plan when BCorp gets dividends from other businesses.
BCorp's website indicates that the group, which was founded by Tan Sri Vincent Tan Chee Yioun, is a diversified entity with businesses including food and beverage, property investment and development, besides lottery, hotel and car dealership operations.
BCorp said its subsidiaries comprise BLand, BToto, Berjaya Food Bhd and REDtone Digital Bhd.
According to BCorp, BLand's core businesses include property investment and development besides lottery and hotel operations while BToto's principal activities include Toto betting operations, manufacturing and distribution of computerised lottery and voting systems besides property investment and development.
According to BToto's filing with Bursa Malaysia on June 3, 2021, BCorp owned direct and indirect stakes of 2.524% and 46.048% respectively in BToto as at May 31, 2021.
BLand's Bursa filing on June 22, 2021 indicated that BCorp held direct and indirect stakes of 7.611% and 71.018% in BLand respectively as at June 18, 2021.
Meanwhile, BCorp plans to set up a hospitality REIT which focuses on five-star hotels in developed countries including Japan as the group plans its exit from other hospitality markets where BCorp is no longer competitive.
Abdul Jalil said BCorp is slowly exiting hospitality markets in China and Vietnam and that the group has put its resorts and hotels in Sri Lanka, Vietnam and the Philippines up for sale as BCorp is no longer competitive in these markets.
He said BCorp plans to fully exit the China hospitality market by end-2021.
"The idea is that over a longer term, I (BCorp) would love to have a hospitality REIT, which owns, just five-star hotels, not operated by us, but owned by us," he said.
Abdul Jalil also fielded questions on mobile telecommunication network provider U Mobile Sdn Bhd where Tan is chairman.
Abdul Jalil said U Mobile's listing may take place in the first quarter or middle of next year (2022).
As BCorp is not a major shareholder of U Mobile, he said the timing of U Mobile's listing is not something that BCorp can decide.
Abdul Jalil is spearheading BCorp's transformation into a high-performing organisation under the 2021-2024 strategic plan for the group.
On June 15, 2021, BCorp said in a press release which was attached to its Bursa filing that BCorp's strategic plan will transform the conglomerate into a consumer group with focused core business segments, each led by respective sector heads with oversight from the group CEO.
BCorp said the group's five business segments will be reorganised under the retail, food and beverage, property, hospitality and services segments.
Notable elements of BCorp's strategic plan include asset divestments worth RM2 billion over two years and RM5 billion over five years, reduction of BCorp's debt level from RM5 billion to RM2.5 billion over three years and dividend policy for all operating companies, according to BCorp.
At 5pm today, BCorp's share price closed up 1.5 sen or 5.77% at 27.5 sen, which values the group at about RM1.48 billion.
BCorp has 5.37 billion issued shares.
Get the latest news @ www.EdgeProp.my
Subscribe to our Telegram channel for the latest stories and updates