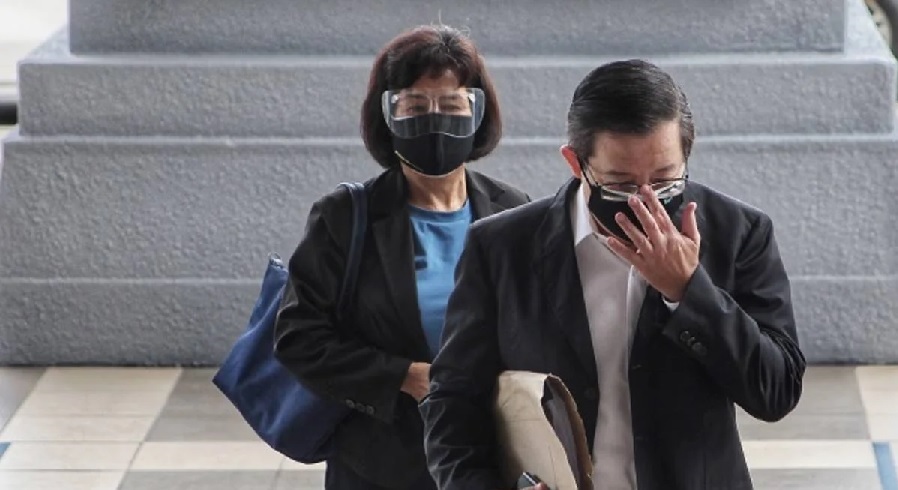 KUALA LUMPUR (July 16): The Penang state executive council led by former chief minister Lim Guan Eng (pictured) in 2014 had approved the transfer of ownership of the two lands connected to the Penang undersea tunnel project to two third-party companies, in return for the work that has been done by Consortium Zenith BUCG Sdn Bhd, the Sessions Court heard today.
According to former Penang executive councillor Lim Hock Seng, who testified today as the third prosecution witness in the graft trial of Guan Eng, Consortium Zenith BUCG reserved the right under the preliminary agreement with the state government to nominate the two companies, Ewein Zenith Sdn Bhd and Zenith Urban Development Sdn Bhd, as owners of the land.
"The state council agreed to the verification and approved the application for ownership of the lands," Hock Seng told the court today.
On Oct 6, 2013, a preliminary agreement was signed between the state government and Consortium Zenith BUCG for the construction of an undersea tunnel and three road expansion packages, known as the Penang Major Roads & Third Link Project.
Hock Seng said after the feasibility study and preliminary detail design work for the three main roads was done by the consortium, they claimed payment from the state government.
The cost for the feasibility study and preliminary detail design work was quoted at RM305.00 million. According to Hock Seng, the price was determined by Consortium Zenith BUCG through a request for proposal (RFP) process, and is part of the total cost of the project, amounting to RM6.34 billion.
The first parcel is a 2.3855-acre piece of land in Bandar Tanjung Pinang worth RM135.09 million, while the second one is another two-acre parcel in the same area worth RM73.67 million.
The transfer of these two plots of lands form the basis of the third and fourth charges against Guan Eng, who is accused of misappropriating the lands belonging to the Penang government and giving them to the developers.
Besides that, in this trial, Guan Eng also faces another two charges under the MACC Act 2009, the first of which is the offence of using his position as then chief minister to solicit gratification to help Consortium Zenith Construction secure the tunnel project. He is alleged to have sought 10% of the profit to be made by the company's senior executive director Datuk Zarul Ahmad Mohd Zulkifli.
Under the second charge read to him in the Butterworth Sessions Court, Guan Eng is accused of using his position as then chief minister to receive RM3.3 million in gratification for himself, as an inducement for helping the company secure the project valued at RM6.3 billion.
Guan Eng has pleaded not guilty to all four charges. The trial before Sessions Court judge Azura Alwi continues on Aug 16.
Get the latest news @ www.EdgeProp.my
Subscribe to our Telegram channel for the latest stories and updates