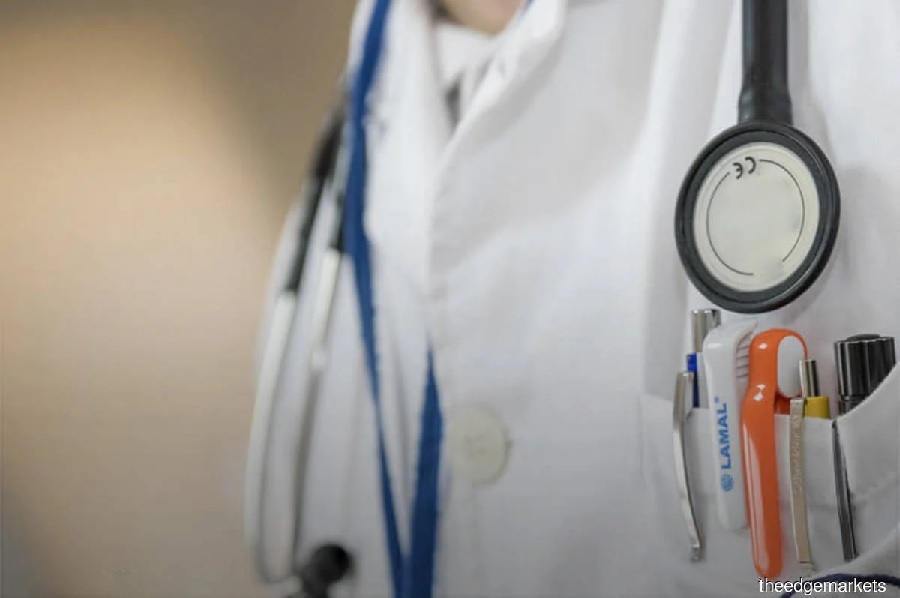 KUALA LUMPUR (July 22): Malaysia is on a roll. Despite a slow start to its vaccine programme, the country has managed to achieve and surpass daily vaccination targets in recent weeks, making it one of the countries with the fastest vaccination rates.
As more people get vaccinated we are also inching closer to a reckoning, with the vaccinated on one side and the unvaccinated on the other, comprising those unable to overcome barriers to the vaccination programme, as well as those who are hesitant about it and those who are against it.
The government has already taken steps to improve people's access to vaccines and by all indicators, Malaysia will likely meet its 40 percent fully vaccinated adults target by the end of August. What is left to tackle is the vaccine-hesitant group and figuring out how to get them to play ball.
The answer, experts say, is to go full throttle. Strike while the iron is hot and grab those who can still be convinced to get their shot.
The situation today is a far cry from the situation two months ago.
SHORT SUPPLY
At the beginning of May, vaccines were in short supply and the daily average of doses administered was about 15,000. Many had not received their appointment despite being told that Phase Three of the National COVID-19 Immunisation Programme (PICK), which includes everyone, was supposed to start then.
Now, vaccine supplies have stabilised with shipments of doses from Pfizer, Sinovac and AstraZeneca arriving in Malaysia at regular intervals.
In recent days, Malaysia has consistently administered over 400,000 doses a day. As of July 15, 1.22 doses have been administered per 100 of its populace, making it second to Ecuador in the upper-middle-income category. In Southeast Asia, it currently has the highest rate of doses administered in a week, according to Our World in Data.
On July 16, Malaysia was the third-highest most vaccinated country after Singapore and Cambodia with 4.3 million or 13.2 percent of the population fully vaccinated.
Malaysia has also steadily increased its residents' access to vaccines.
MEGA CENTRES
From vaccination sites capable of serving thousands daily, known as mega-PPV, opening in almost every state, to drive-through vaccination sites, mobile vaccination units to serve elderly care centres and door-to-door vaccination services for the bedridden and disabled, adults from all walks of life are or will soon be getting their shot.
With the recent decision by the COVID-19 Task Force to allow previously unregistered residents to walk into any vaccination site in Kuala Lumpur and Selangor for a shot -- senior citizens beginning July 17 and everyone else Aug 1 -- yet another hurdle to access is going down.
Medical and public health experts are lauding the move, saying it would help many people who were not able to register for the vaccine due to lack of tech know-how, access to the Internet or even valid immigration status.
"MySejahtera has caused a lot of anxiety for older people. Many of them perhaps chose not to do that. Not to go through MySejahtera because they are so used to walking in and getting what they want," said Prof Dr Tan Maw Pin, consultant geriatrician at the Department of Medicine, Universiti Malaya.
She and others noted that walk-ins would be especially beneficial for those who live in rural areas, urging the government not to wait too long before expanding the initiative to the rest of the country.
Coordinating Minister for the COVID-19 Immunisation Task Force (CITF) Khairy Jamaluddin has previously said walk-in vaccinations will likely be available nationwide after all those who pre-registered for the vaccine have received their first dose by the end of August.
VACCINE-HESITANT
Universiti Malaya Medical Centre public health medicine specialist Associate Prof Dr Rafdzah Ahmad Zaki said all stakeholders should take advantage of the momentum to convince the unsure on the safety and the importance of the vaccine.
"Most of the (vaccine-hesitant) people are at the borderline. They are not sure. They're not really anti-vax, but maybe some of the information is not clear to them," she said.
"If we don't reach that group fast enough, they might turn back to refusing the vaccine," she added.
Other than vaccination rates, Malaysia has also been breaking new records in its daily COVID-19 cases, notching more than 11,000 since July 13. With new, more transmissible variants, previous restrictions such as lockdowns barely work.
Dr Tan said vaccinating as many people as fast as possible, regardless of colour, creed or nationality, remains key in returning Malaysia to some semblance of normalcy.
"It has been shown very clearly in the UK that even if the number of cases is going up, the number of people needing hospitalisation, needing intensive care, needing ventilators, they will go down," she said.
"And we really, really need this because the healthcare system is very stretched at the moment."