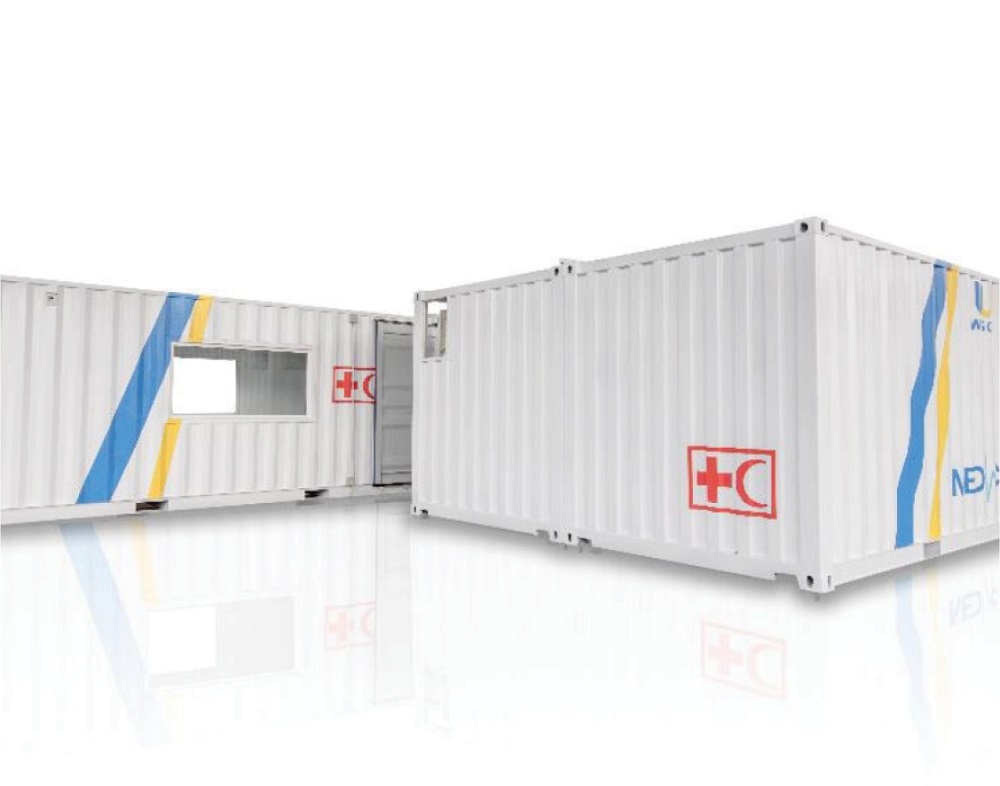 Covid-19 cases in the country have remained high. In July alone, Malaysia saw record-high cases above the 13,000 mark with cases hovering above 10,000 since July 13. Additionally, the number of Covid-19 patients requiring intensive care is still on high side as the Ministry of Health (MoH) reported 938 severe symptom patients on July 22, with 459 requiring ventilation support. On July 13, the number of Covid-19 patients placed in intensive care units (ICU) in the last 24 hours reached a record high of 972 severe symptom cases. Consequently, that means beds and supplies are inevitably in shortage.
For a start, a modular hospital will be built within Hospital Angkatan Tentera Tuanku Mizan in Kuala Lumpur. Scheduled to be completed by September, it will have 64 beds, including 16 intensive care unit (ICU) beds.
The RM20 million project (inclusive of eight field hospitals) commissioned by the Malaysian Armed Forces will be fully funded by WCT Holdings Bhd.
Elsewhere in India, which has been facing a devastating Covid-19 surge in recent months, the country is ramping up its healthcare infrastructure by building 50 modular hospitals across the nation in the next two to three months.
As reported by the Times of India, the 100-bed modular hospitals with a dedicated ICU zone will be built adjacent to an existing hospital. One modulus will cost about Rs3 crore (about RM1.68 million).
What is a modular hospital?
Firstly, picture shipping containers. According to cabin and container manufacturer Solid Horizon Sdn Bhd, which also specialises in building modular buildings, these steel containers are then fitted with an internal high impact dry wall system measuring 20ft by 8ft (modifiable) and are outfitted with medical support equipment such as beds, sockets and oxygen tanks.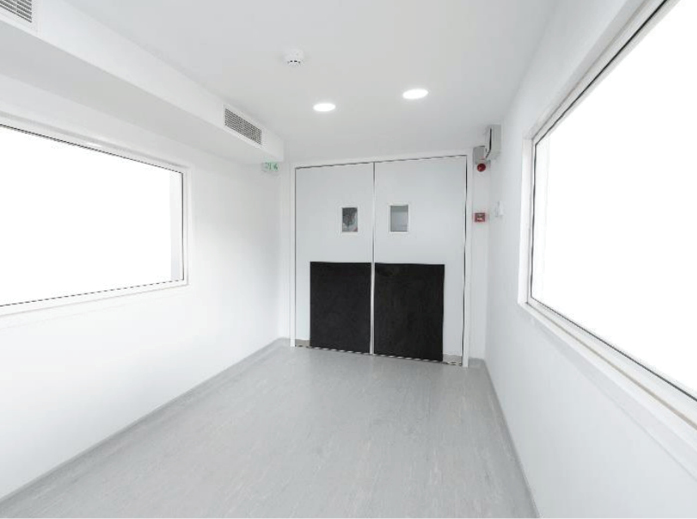 Additionally, the top of the containers are fitted with insulated and powderless plaster ceilings. Antibacterial paint is used for the interior for added hygiene on top of other safety features such as fire alarm systems and double-swing high impact doors.
The interesting aspect of modular hospitals is the practicality and convenience – timely at this juncture where building new permanent hospitals units or wings is hampered by the constraints of time and space.
"The mobile ICU can be set up within three days. It has the ability to expand, be reused, relocated and to serve as a pandemic recovery building. It is a more sustainable alternative to permanent structures," Solid Horizon managing director James Yeoh tells EdgeProp.my.
Yeoh notes that two ICU units can be attached to a single "corridor unit" complete with power and water supply. "Each corridor can be expanded by up to 12 units and can be dismantled easily. The units are light and can be transported by sea, land or air," he adds.
Indoor air quality is not compromised as the containers can be made to accommodate negative pressure ventilation (ideal for patients with infectious diseases), in addition to air vents and air-conditioning.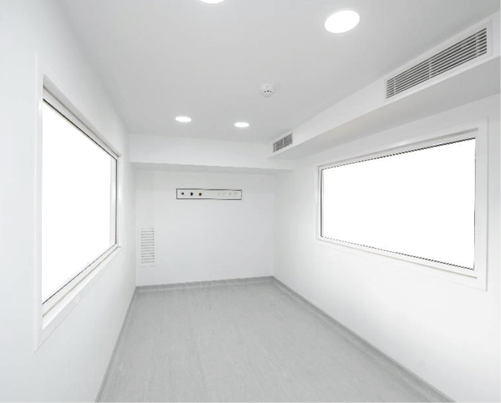 Modular hospitals or portable health centres are not limited for use in an event of a disease outbreak only as they can be utilised during natural disasters, in conflict zones or even in areas with low patient densities such as villages to cater for emergency medical treatments.
Limitations of modular buildings
Generally, modular buildings are limited by size and weight, says Yeoh. "The units have to be easily transportable. In terms of width, the maximum would be 3.3m, while the length is up to 12m for a unit to be able to fit onto a lorry.
"As for weight, they need to be hoisted up. It would be very dangerous to hoist a heavy module, especially for high-rise buildings. For the moment, there is no single tower crane in Malaysia that can take up to a 30-tonne module (concrete) for up to 10 storeys," shares Yeoh, adding that steel modules are usually lighter with half the weight of concrete ones.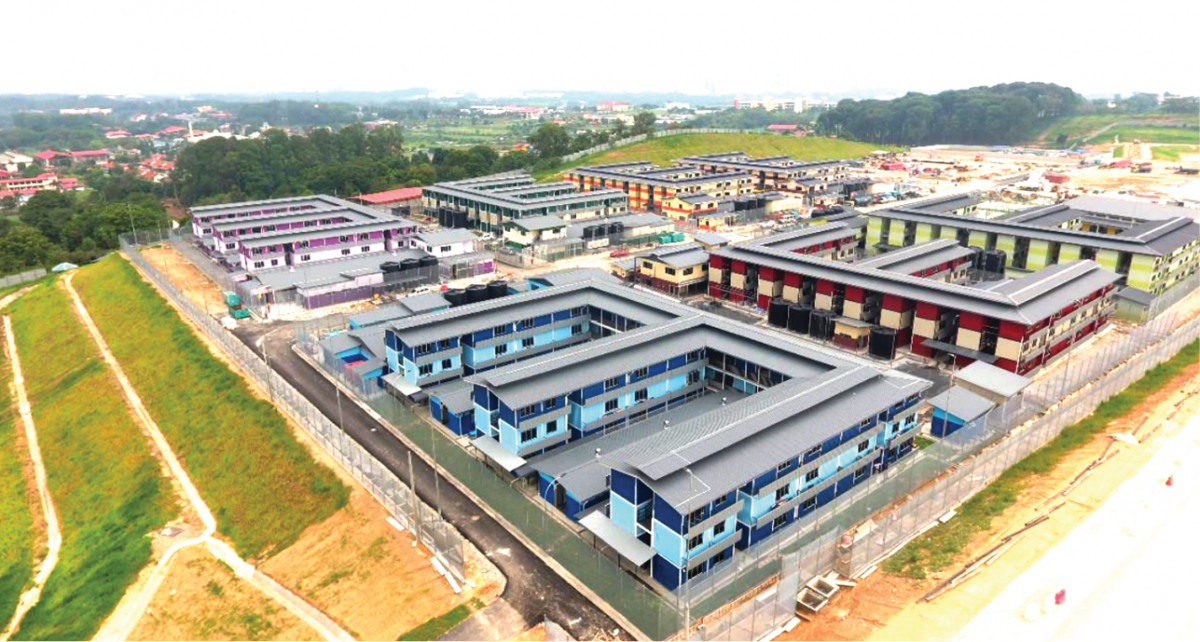 As for the public's perception, he notes that the trend for modular constructions or buildings is still in the preliminary stages. "People do not really buy into the idea [of modular buildings] here just yet. They tend to think of them as not practical and expensive. Besides big players such as Gamuda [Bhd] and MRCB [Bhd] embarking on this method for instance, there is still a lack of demand for technology in Malaysia," opines Yeoh.
"We should be more innovative and embrace modular construction," concludes Yeoh, adding he hopes that regulatory bodies such as the Construction Industry Development Board and the Board of Architects Malaysia can make a push towards adopting modular buildings.
This story first appeared in the EdgeProp.my E-weekly on July 23, 2021. You can access back issues here.
Get the latest news @ www.EdgeProp.my
Subscribe to our Telegram channel for the latest stories and updates