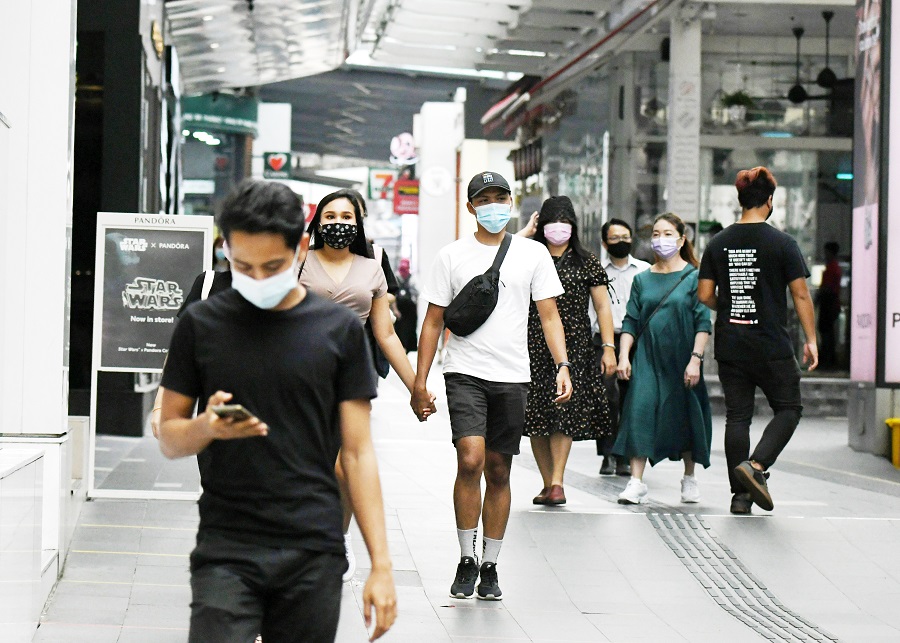 Air-conditioned offices, classrooms, restaurants and shopping malls – these are typically regarded the "rich cousins" of their open-window, fan-operated, door-less, open-air and street-side counterparts.
Certainly, a constant 20° C temperature feels more comfortable than a fluctuating atmosphere of heat, wind or splattering rain, not to mention the din and drone especially in an urban area. So, over the years, by popular demand, buildings and public spaces have been designed to fit mechanically-controlled ventilation systems – with openable windows, well, thrown out the window.
However, while we have become accustomed to working, studying, dining and shopping within sealed spaces, enjoying its regulated airflow, we are now told, in the new normal, that may not be the best idea.
Read also
EdgeProp Malaysia championing the call for better indoor air and ventilation in buildings
Going back to the office …
EdgeProp Malaysia's Guidance Note for the improvement of indoor air quality and ventilation in buildings amid the Covid-19 pandemic and beyond
Government's Guidance Note on ventilation and IAQ
Just as the army of Covid-19 virus has forced us to defend ourselves by avoiding meeting people, keeping our faces behind masks and not going out unless absolutely necessary, we now have to watch the air we breathe in – because they can possibly contain the virus.
What about vaccination? Isn't it supposed to shield us with immunity?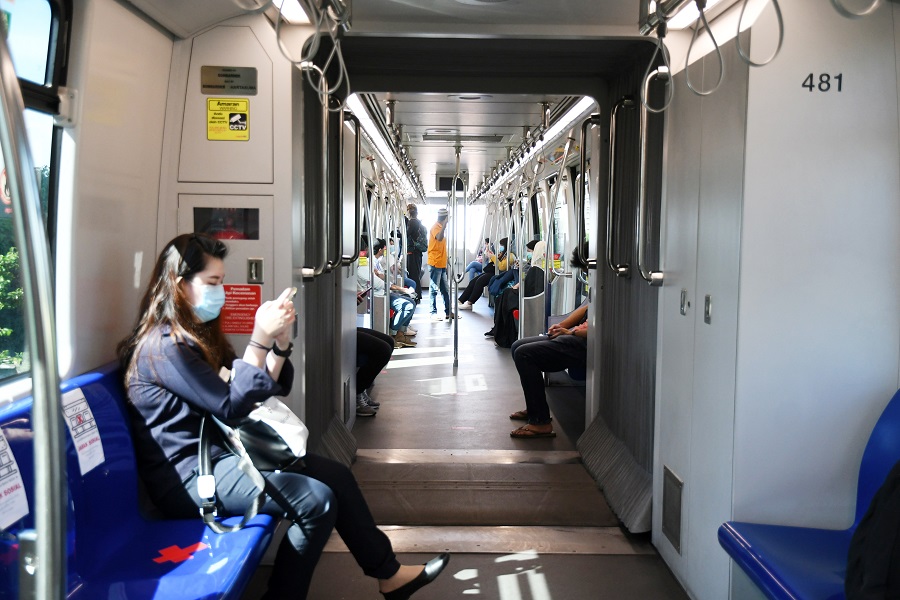 As at Aug 11, 75.1% of the adult population in the Klang Valley have received at least one dose of their Covid-19 vaccinations, while 29.1% of the total population in Malaysia have been fully vaccinated. Currently, the Government is racing to have every one vaccinated soonest.
But the harsh reality is, no one, not even the fully vaccinated, is safe from the virus and this is confirmed in the reported infected cases. As pointed out by the Centers for Disease Control and Prevention (CDC), those who have been fully vaccinated could still be infected with Covid-19, albeit less severely, and consequently, the spread of the virus is reduced by more than 80%.
However, the undebatable fact is that the Covid-19 virus can be transmitted not only via droplets but is airborne.
As it is now, most of Malaysia's public spaces and commercial buildings such as shopping malls and offices are within confined spaces and highly dependent on air-conditioning systems. So, what should we do to ensure these shared environments are safe?
IAQ Guidance Note
On July 13, the Government released a guidance note on ventilation and indoor air quality (IAQ) for public, residential and non-residential areas to create awareness on and recommend ways to improve overall ventilation to reduce the risk of airborne virus transmissions.
Some of the key guidelines are to open windows and doors as frequently as possible to introduce fresh air indoors, as well as to use air purifiers to clean indoor air. Noted – these are vital applications for users of existing buildings, but what about buildings under the conception at blueprint stages now?
In a move of foresightedness, EdgeProp Malaysia has emphasised the importance of IAQ in buildings way back in 2017 when it kicked off the first edition of the EdgeProp Malaysia's Best Managed & Sustainable Property Awards. Supported by the Ministry of Housing and Local Government, the judging process entails detailed inspections, which include IAQ as one of the key criteria of the Awards.
The judges comprise Real Estate and Housing Developers' Association Malaysia, Malaysian REIT Managers Association, Building Management Association Malaysia, Malaysian Institute of Property & Facility Managers, Singapore's Association of Property & Facility Managers, Architect Centre, Chur Associates, Institute of Landscape Architects Malaysia and EdgeProp Malaysia, represented by editor-in-chief and managing director Au Foong Yee as the chief judge.
Based on findings from the past inspections of buildings – old and new, and both residential and non-residential – as well as input from relevant industry stakeholders, EdgeProp Malaysia has also drawn up a set of Guidance Note (GN) for the improvement of IAQ and ventilation.
Echoing the Government's guidance note, EdgeProp Malaysia highlights the importance of fresh air flow indoors, cross ventilation and the use of air-purifiers in existing and new buildings within the pandemic times now and beyond.
As pointed out in the GN, IAQ is no longer an option, but a must-have, for the simple fact that we spend an average of 90% of our time indoors. And considering that Covid-19 particles are reported to stay in the air in aerosolised form for up to 16 hours, good ventilation has become not only non-negotiable, but urgent, as the coronavirus continues to mutate.
EdgeProp Malaysia also calls for crisis preparedness and future-proofing of new building designs to specifically provide for indoor spaces that can be appropriately converted for self-quarantine purposes. There should also be an in-built air-purifier inside every lift, pantry and place of worship in workplaces.
For a clearer picture, EdgeProp.my brings you not one, not two, but four experts who specialise in different fields, but echo the same pressing concerns on IAQ.
Single layer protection not enough
Virologist Dr Chan Yoke Fun, who is also the Head of Department of Medical Microbiology, Faculty of Medicine at the University of Malaya, tells EdgeProp.my poor indoor ventilation contributes to widespread viruses such as coronavirus.
"It is very likely that viruses survive in the air and people get infected by breathing in the air that a positive person has exhaled. The risk of SARS-CoV-2 infection varies according to the amount of virus to which a person is exposed.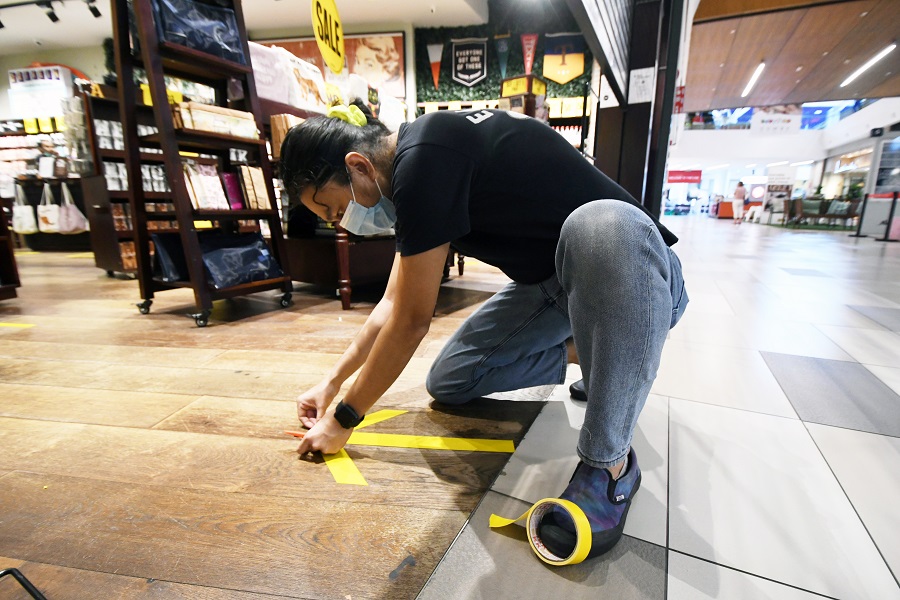 "In a systematic review of 24 studies conducted by National Institute of Health Research Health Protection Research Unit in Healthcare Associated Infection and Antimicrobial Resistance in Dec 2020, 17% of air sampled from close patient environments was positive for SARS-CoV-2 RNA, suggesting that viruses are present.
"High viral loads found in toilets and bathrooms, staff areas and public hallways suggest that these areas should be carefully monitored for contamination," Chan stresses, adding that "a single layer of protection" is no longer enough to lower the infection risk.
"Each protection strategy has its limitation, and therefore we need to use a multiple-layered approach to protect against the virus, and to keep it from spreading.
"This includes improvements to building ventilation to reduce the spread of disease and lower the risk of exposure. This is on top of the practice of physical distancing, wearing face masks, hand hygiene and vaccination," she shares.
Chan stresses a well-maintained and operated system can reduce the spread of Covid-19 in indoor spaces by improving air flow, increasing the rate of air change, reducing air recirculation and increasing the amount of outdoor air coming in.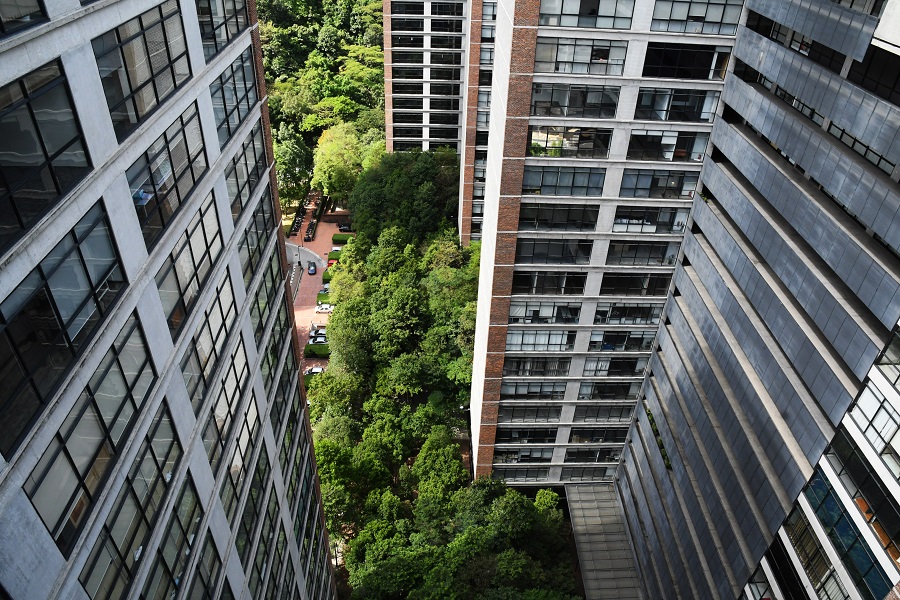 "Settings that recirculate the [indoor] air should not be used. HVAC (heating, ventilation, and air conditioning) systems should always be regularly inspected, maintained and cleaned.
"When you are inside [a confined space] with others, open windows or doors whenever possible. For instance, try to get a cross breeze so that air coming in from one window moves across the room and exits through another window. Wearing a mask and filtering the air with a purifier could add layers of protection against Covid-19," she says.
Chan believes Covid-19 is no longer just a pandemic.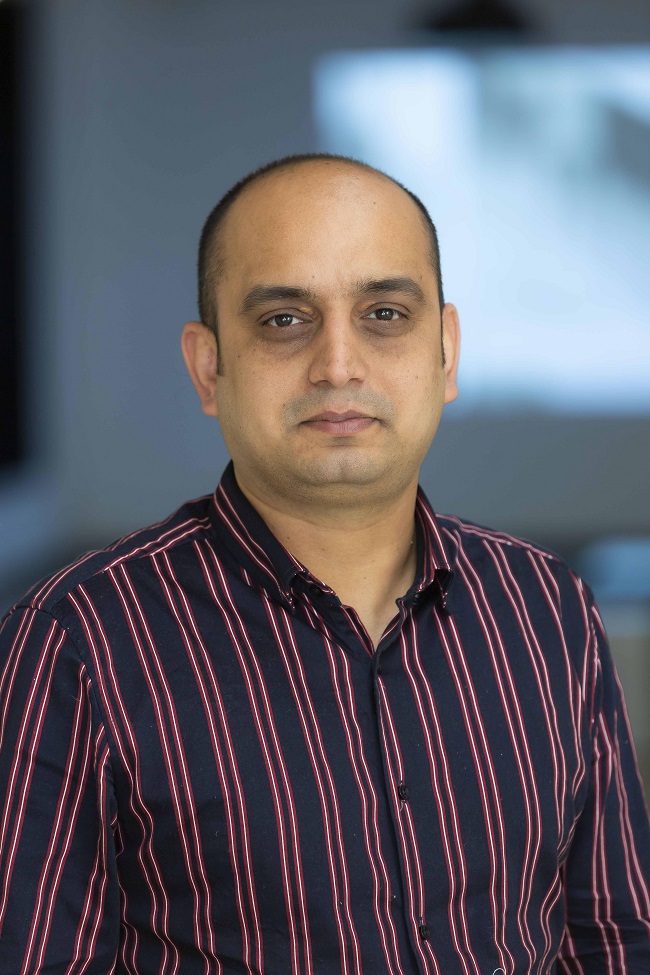 "Covid-19 has become endemic, and regional collaboration to open the economy is needed. There should be political will to accelerate collaborations between Malaysia and other ASEAN countries. Even if Covid-19 goes away, there will be another bug that causes a pandemic.
"Therefore, we should prepare for the future, to ensure we improve our healthcare system and build the right R&D (research and development) for pandemic preparedness.
"Vaccine alone is not the only solution. The world eradicated smallpox with vaccines plus vigorous surveillance to monitor new strains and importations of viruses," she points out.
Airborne virus can infect even without close contact
Dinesh Subedi, post-doctoral Research Fellow of the School of Biological Sciences in Monash University, tells EdgeProp.my that airborne pathogens including coronaviruses are transmitted by small respiratory droplets, which makes it possible to infect large numbers of people even without close contact.
"These droplets contain respiratory secretion and pathogens if expelled by someone with the disease. Viruses can survive in the droplets for hours and depending on the size, droplets can swing around the air for a relatively long span of time.
"A single infectious site might be a source for multiple infections, which will be hard to control. There are several examples that Covid-19 has been transmitted among people quarantining in the same hotel or building, even without any person-to-person contact.
"Double masks can help but there is always the issue of compliance and inconsistency of mask-wearing, therefore it is not the best option," Subedi notes.
Therefore, he believes enhancing IAQ would help to reduce the risk of airborne infections as it avoids accumulation of infectious droplets in enclosed areas.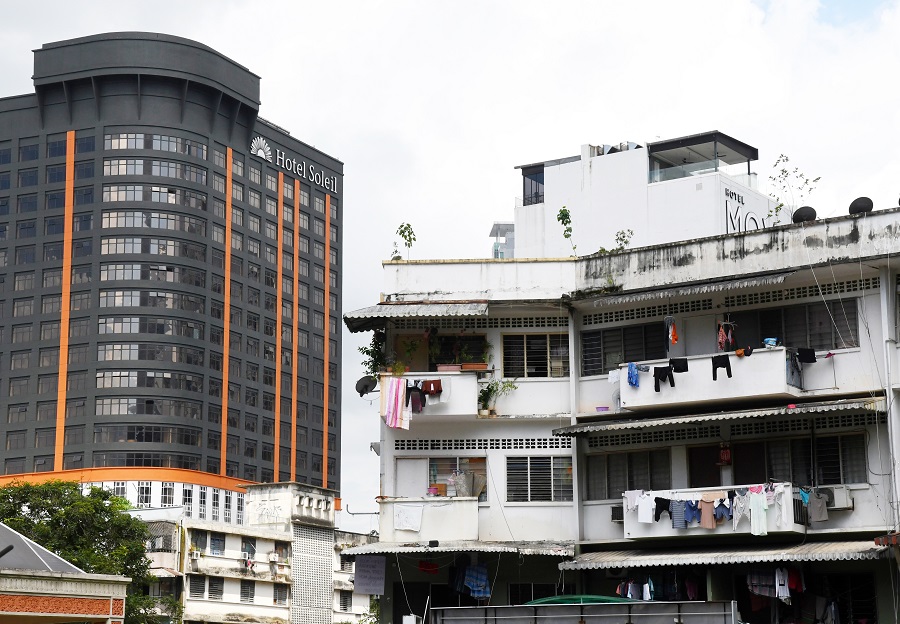 "Improving IAQ indoors is the best practice to protect people from airborne infections. According to the CDC, ventilation can be improved by opening doors and windows, using exhaust fans, simple fans (such as ceiling fans), as well as portable high-efficiency particulate air (HEPA) cleaners," he recommends.
IAQ no longer an option but a necessity
According to the Department of Occupational Health, National Institute of Public Health, Japan, every day we breathe in 15m³, which works out to about 18 to 19 kg of air, Architect Centre accredited architect, building inspector and trainer Anthony Lee Tee highlights.
"Therefore, the quality of air that is inhaled into our lungs is important for our health, safety and wellness. Due to its importance in buildings, the design and provisions for indoor ventilation (either naturally and/or mechanically) are prescribed in the Malaysian Uniform Building Bylaws 1984," Lee tells EdgeProp.my.
He adds that engineers may refer to Industry Code of Practice on IAQ 2010 and ANSI/ASHRAE Standard 62.1-2019 for certain types of buildings and requirements.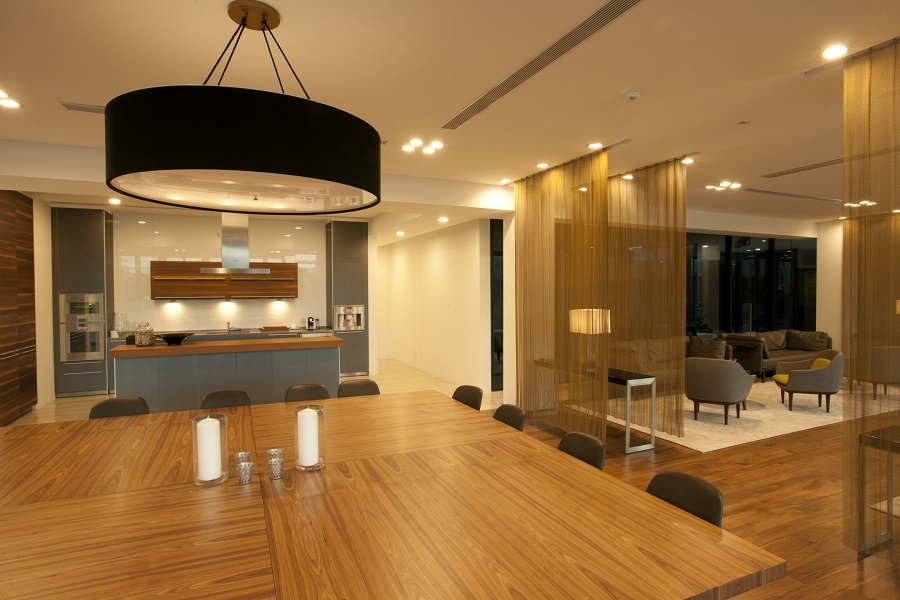 "Good IAQ must be prioritised to complement the existing standard operating procedures (physical distancing, mask-wearing, handwashing).
"It is a known fact that indoor air contains two to five times more pollutants and germs when compared to outdoor fresh air. [As such,] proper indoor ventilation becomes necessary to ensure that we avoid breathing in contaminants, pollutants and germs (mould, bacteria and viruses) which are harmful to us.
"IAQ in buildings is no longer a 'good-to-have' but 'must-have' as the Covid-19 virus (and its variants) has been shown to remain aerosolised indoors for up to 16 hours," stresses Lee, who is also one of the judges of EdgeProp Malaysia's Best Managed & Sustainable Property Awards.
Architect Centre was one of the main contributors to EdgeProp Malaysia's GN for the improvement of IAQ and ventilation in buildings. As the virus and its transmissibility is still unravelling, longer-term measures have been suggested based on recommendations made by the World Health Organization and experts from Architect Centre.
He says buildings that have been designed and managed with IAQ, building ventilation and ease of maintainability from the outset have fared much better over others.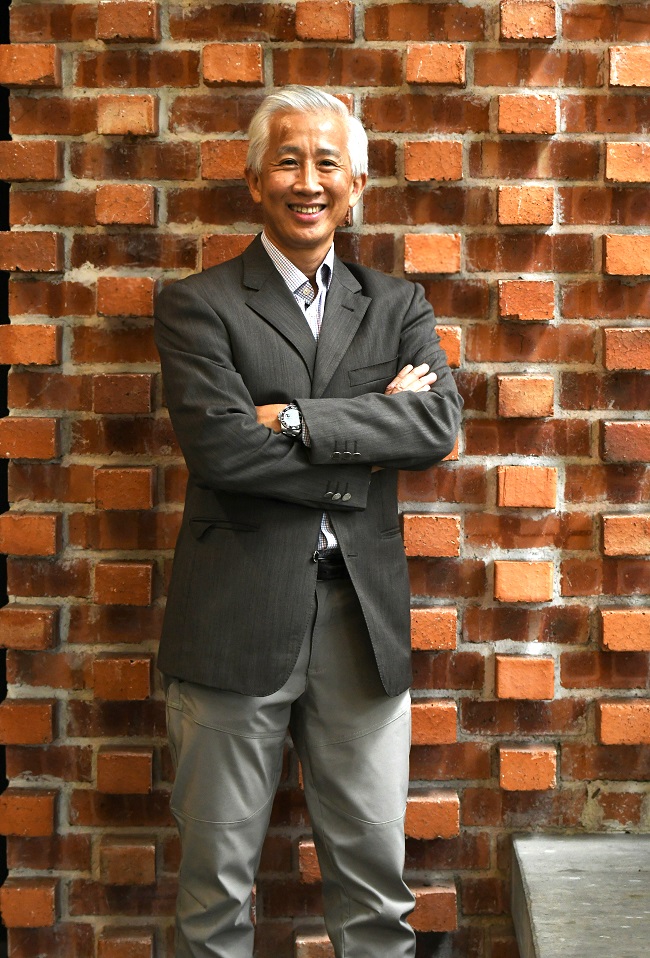 "The occupants and maintenance staff in these buildings have been able to 'withstand' the challenges of Covid-19 with minimal changes. These properties have encountered less 'downtime' with pumps, lifts, sewerage, electrical outages and leaks, hence they have not required urgent or important repairs and replacements during the pandemic.
"Buildings (along with their owners and property managers) which have implemented 'crisis-preparedness' from sudden water cuts, burst pipes and more recently, Covid-19 are indeed 'future-proofed'!" concludes Lee.
Growing awareness among stakeholders
A proper guidance note on ventilation and IAQ can educate the public and allay some fears of those who spend most of their time indoors, says Henry Butcher Malaysia (Mont'Kiara) Sdn Bhd (HBMK) executive director Low Hon Keong.
"IAQ is significant to businesses, homeowners, building managers, tenants, facilities staff, and employees because it affects the health, comfort, well-being, and productivity of building occupants.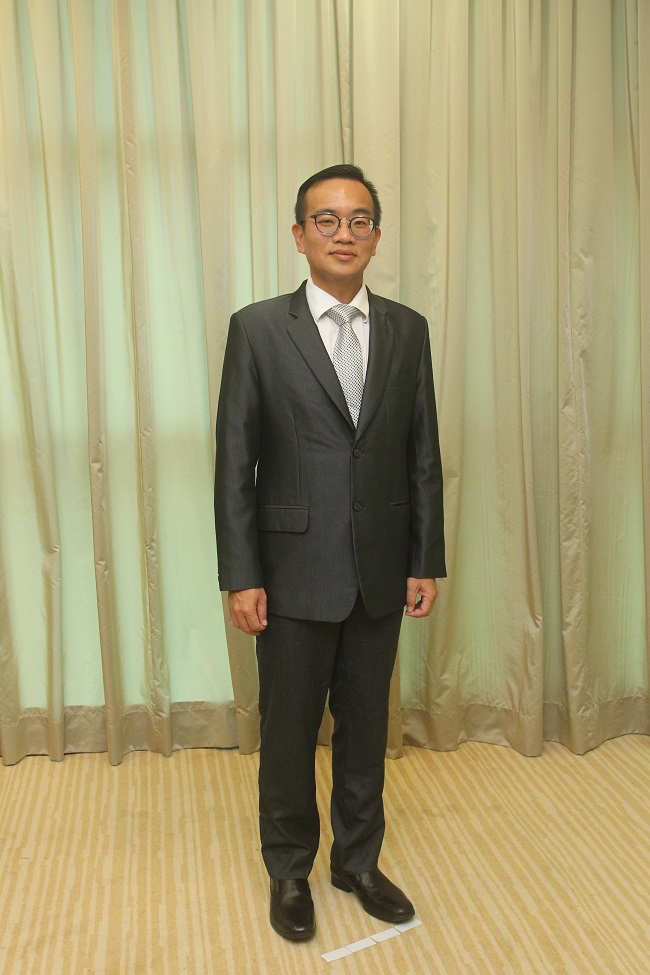 "As we are currently living through the Covid-19 pandemic, most people have to remain indoors. Hence, as a property manager, it is very crucial to ensure IAQ within a development is well maintained, in order to prevent any potential outbreak," stresses Low.
According to Low, the awareness on IAQ has certainly grown due to the pandemic. Some developers and other stakeholders are giving more attention to and taking steps to improve it.
Among the systems installed at properties managed by Low and his team are ventilation fans, specialised and HEPA filtration for air-conditioning systems, and smoke extraction systems. These are on top of efforts to achieve natural ventilation via structural designs.
"As a property manager, HBMK works closely with relevant stakeholders to ensure that such systems are well-maintained and operated at an optimum level.
"We also increase cleaning frequency for filtration systems as well as perform regular air flush to remove any pollutants. Another good practice is to always open windows and doors to create better air circulation, especially for enclosed areas with high foot traffic," notes Low.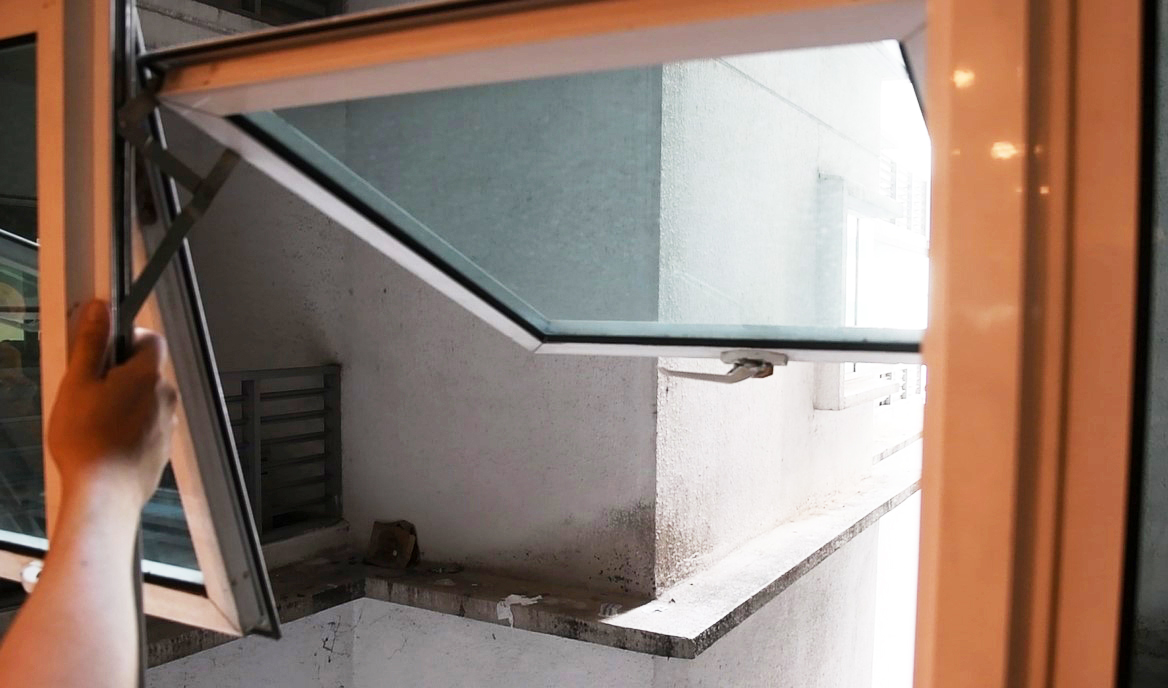 In commercial buildings, HBMK also conducts gap analysis and works closely with air-conditioning specialists to carry out regular maintenance based on the Ministry of Health's guidelines.
"We will work with the specialists to see how to further improve IAQ. With regular maintenance and greater reliance on natural ventilation, achieving proper IAQ need not be too costly," adds Low.
This story first appeared in the EdgeProp.my E-weekly on Aug 13, 2021. You can access back issues here.
Get the latest news @ www.EdgeProp.my
Subscribe to our Telegram channel for the latest stories and updates