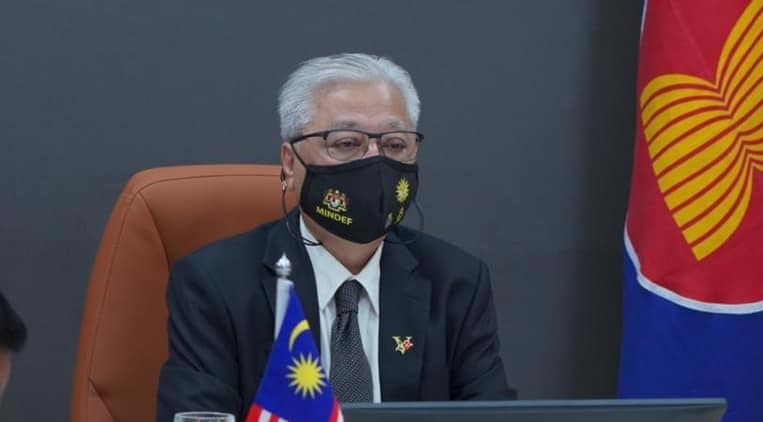 KUALA LUMPUR (Aug 18): Barisan Nasional members of Parliament (MPs) have settled on UMNO vice-president Datuk Seri Ismail Sabri Yaakob (pictured) as the coalition's choice for prime minister, according to media reports.
The Opposition bloc, meanwhile, will nominate either PKR president Datuk Seri Anwar Ibrahim or Warisan Sabah president Datuk Seri Shafie Apdal for the post, the latter reportedly told Astro Awani in an interview.
Pasir Salak MP Datuk Seri Tajuddin Abdul Rahman and Pengerang MP Datuk Seri Azalina Othman Said said BN's decision was reached by consensus at a meeting of the coalition's MPs here tonight, Bernama reported.
"Yes, Ismail Sabri. We have crossed the number 111 (parliamentary majority) with the support from Bersatu, PAS," Tajuddin was qutoed as telling reporters after the meeting at the World Trade Centre KL.
He said UMNO and BN decided to nominate Ismail Sabri because he was "friendly" to all parties. Likewise, Azalina said Ismail Sabri, who is also BN chief whip, was BN's choice as he was viewed as the most agreeable to all MPs.
Meanwhile, Shafie told Astro Awani on Tuesday night that he and Anwar had agreed that both would be in the running as candidate for the PM's post, and that the final choice would rest on who could get six more votes for the Opposition bloc to reach a simple majority of 111 MPs.
He said the combined Opposition bloc — Pakatan Harapan (88), Warisan (eight), Pejuang (four), Parti Sarawak Bersatu (two), Upko (one), Muda (one) and independent Maszlee Malek — now has the support of 105 MPs.
If Anwar manages to bring in the needed six votes to reach the majority, then Shafie would back Anwar's nomination, and vice versa. Shafie said other Opposition leaders including DAP secretary-general Lim Guan Eng, Amanah president Mohamad Sabu and Pejuang leader Tun Dr Mahathir Mohamad knew of this agreement.
Separately, MalaysiaKini reported that Anwar and Shafie are Pejuang's top picks as PM. It is also prepared to accept Ismail Sabri as the PM candidate if there is no other option, it wrote, quoting Pejuang president Datuk Seri Mukhriz Mahathir.
"We are open to all three," Mukhriz said. "But our priority is our friends in Pakatan Harapan. So our focus is on the first two," he added.
Pejuang, Mukhriz said, is prepared to support any PM candidate with sufficient majority — except for those from UMNO's "court cluster", which includes UMNO president Datuk Seri Ahmad Zahid Hamidi and former PM Datuk Seri Najib Razak.
Earlier on Tuesday, leaders of political parties were summoned to Istana Negara for an audience with the King, believed in connection with the resignation of Tan Sri Muhyiddin Yassin as prime minister yesterday.
Dewan Rakyat Speaker Datuk Azhar Azizan Harun, in a statement later, asked MPs to each submit a statutory declaration (SD) to Istana Negara on their choice of candidate to be nominated as the ninth prime minister.
The SD must be submitted to Istana Negara by 4pm on Wednesday or it would not be considered.
Get the latest news @ www.EdgeProp.my
Subscribe to our Telegram channel for the latest stories and updates